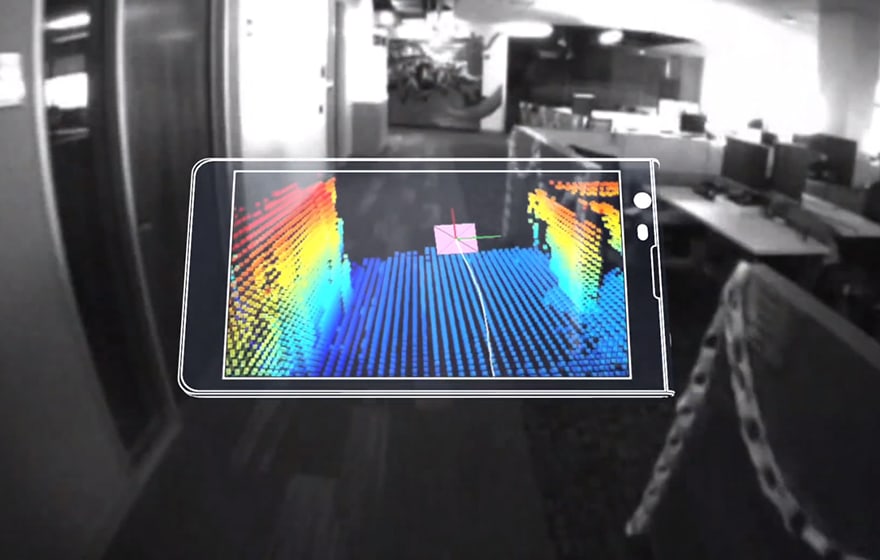 Technology
What do I need to know about Google's Project Tango?
10 December 2014
If you're an avid attender of BIM-related conferences and seminars, you might have noticed cryptic references to Google's "Project Tango" cropping up recently.
Last year's rumours about Google's "BIM-busting app" were substantiated this year, so what might Project Tango have in store for the construction sector in 2015?
Project Tango will turn any Google Android smartphone or tablet into a 3D scanner, able to gather data on the location and dimensions of its surroundings and creating a real-time 3D map.
According to Stuff magazine, it achieves this by amalgamating the inputs of four cameras. One is a fairly conventional 4MP rear camera, plus two "fish eye" cameras. The rear camera has with 180° "Field of View", and the front-mounted camera has 120° FOV on the front, which is roughly equivalent to the field of the human eye. Meanwhile, camera sensor number four is a 320 × 180 pixel infrared depth sensing camera.
The explanation on the Project Tango website says: "Project Tango devices contain customised hardware and software designed to track the full 3D motion of the device, while simultaneously creating a map of the environment. These sensors allow the device to make over a quarter million 3D measurements every second, updating its position and orientation in real-time, combining that data into a single 3D model of the space around you."
The promotional video mentions a range of applications, from "gaming" in your real-life living room to helping anyone with a visual impairment navigate. But what about construction?
Technology consultant Paul Wilkinson told BIM+: "The application of Tango is much wider than construction, it could go into other environments, such as retail. Or for way-finding, to create maps of a large building.
"Tango wouldn't offer laser-quality remote sensing, but it will give you a sense of what's around you, it could create maps or floor layouts. On a construction site, it might be quite useful. Or once a project is occupied, you could populate [the building] with more detail on who's in what space. Or the [Tango-enabled] device could eventually also access other analytics, such as temperature, vibration or noise, to create rich map."
Prototype versions of the device are currently available to specialist software developers.
Google says it is working with industrial partners, universities and research labs to develop Tango. None have an obvious connection to construction or the built environment, although Bosch is an existing player in the 3D laser scanning sector.
Tango wouldn't offer laser-quality remote sensing, but it will give you a sense of what's around you, it could create maps or floor layouts. On a construction site, it might be quite useful.– Paul Wilkinson, technology consultant