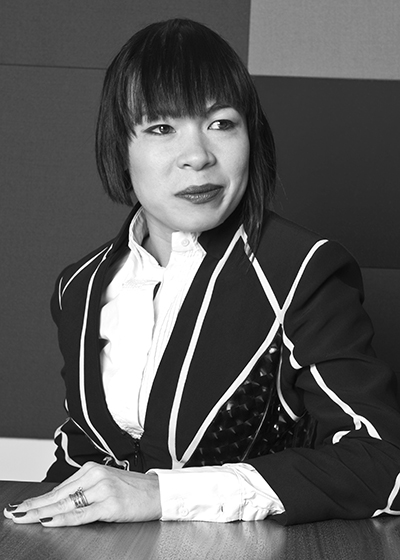 3D printing has the potential to result in cheaper buildings, more efficient buildings, more beautiful buildings, and even safer buildings. Companies in China have already constructed sample 3D printed houses that will withstand 9 on the Richter scale.– May Winfield, Carillion
May Winfield, senior solicitor at Carillion, charts the rise of 3D printing: from its Italian beginnings as one man's vision to worldwide phenomenon.
In 2004 Enrico Dini, an Italian from Pontededera, a small town in Tuscany, became obsessed with an idea which now is set to change the world forever, but which destroyed his own life in the process.
Dini was fascinated by the relatively new idea of printing objects in 3D, and one night, unable to sleep, he started wondering if the machines he was working with in the footwear industry could somehow be adapted to print entire buildings.
The idea became an obsession, and together with his brother he started working on the first prototype machine. His wife told him he was wasting his time, and as his obsession deepened they started to drift apart. Eventually, she moved to Rome, taking their young son with her.
But Dini could not let go of the idea, and after two and a half years of work he finally unveiled the prototype – The D-Shape printer –  capable of producing large blocks of stone and concrete in almost any shape.
It was an instant sensation, the construction industry flocked to his door and he was immediately offered £53m by an Italian company to develop his idea.
The construction industry is innovating, but slowly. When you look at how a home is built today, compared to how they were constructed in, say, the 1920s, not a lot has fundamentally changed.
However, on a 3D printing construction site you print what you need, when you need it. Producing materials on site significantly reduces a project's carbon footprint, and excitingly, 3D printers can also be designed to work with the soil or sand indigenous to the landscape where houses will be printed.
So, in Alaska or Siberia, houses would be made out of ice and permafrost, and on the moon, houses could be made of lunar dust. This last idea isn't as crazy as it sounds, by the way. Foster + Partners recently ran a competition to design a lunar construction site with the intention of printing objects on the moon within a decade.
There's the added benefit of being able to incorporate any and all changes in needs, criteria or materials over the lifecycle of a building or project.
The great beauty
There is another huge benefit of 3D printing: in the words of a French 3D printing specialist, it's the possibility to make previously unimaginable structures, with complex geometries and an accuracy within one millimetre and all at the same cost of standard building methods…
For Game of Thrones fans, a company in Russia has constructed a 6m high Winterfell tower… surely a must-have in any suburban garden.
What about the legal issues?
There are caveats to this rapid progress, and as we have seen with BIM, among other things, innovation often brings with it a legal minefield.
Until 3D printing becomes widely used and a body of case law develops, there will be an unavoidable degree of uncertainty on parties' rights, duties and contractual interpretation.
This can be best minimised by a clear contractual framework and continuing open dialogue between all relevant parties.
One of the hardest and most crucial steps of implementing this technology on a large scale is having it tested and standardised for risk management, both internally in the business and on a wider cross-industry basis. 
There will be a lack of agreed or accepted processes for some time. This could lead to unintended misunderstanding and differing expectations, as we have seen informally in the development of BIM.
It is therefore imperative that the contracts and supporting documents provide clarity of rights and obligations as well as good risk management processes.  This will likely require express contractual terms to set out the agreed processes and materials, testing and checking protocols and acceptable machinery/hardware and software. 
Parties will also need to turn their mind to the prickly issue of copyright and ownership. Who owns the model, the designs and the components (if any) from which the objects are 3D printed? What is the appropriate extent of a copyright licence for the use of any models and designs to the employer and project team, where ownership sits with the creator?
Close consideration will need to be given to the appropriate standard of care for any 3D printing requirements – an employer may require a fitness for purpose obligation (particularly given the relatively untested nature of the technology) but such an obligation may be resisted by the subcontractor or manufacturer producing the 3D printed objects, thereby leading to a potential gap in liability.   
Using BIM again as an example of the implementation of new innovation and processes, readers will recall that there is a suite of BIM-specific PAS standards that comprehensively cover the various aspects of BIM.
Considering how important it is to have well-made buildings that can support not only weight, but other types of stresses, construction standards obviously cannot be ignored: a whole new or amended set of standards may need to be put in place for 3D printing, to account for everything from what materials are used, to how they are deposited. 
Final thought
I believe we're genuinely at the start of a revolution in construction. 3D printing has the potential to result in cheaper buildings, more efficient buildings, more beautiful buildings, and even safer buildings. Companies in China have already constructed sample 3D printed houses that will withstand 9 on the Richter scale.
3D printing is not going to change the world overnight, but it is coming, with the technology already being trialled on live projects by various parties.
Last year Eric Schmidt, the CEO of Google's parent company, cited 3D printed construction as one of the few innovations that could fundamentally change the world.
And what of Enrico Dini? The man who started it all.
We left him with a £53m investment and a move to London on the horizon. Unfortunately, his is not a fairytale. Two months later the market crashed and the D-Shape project was cancelled.
With the world a poorer place after the financial crisis, Dini struggled to find funding to patent D-Shape, which was soon being copied in China and America by companies with far deeper pockets than his.
But again Dini would not be deterred and he pressed on, investing his entire inheritance and all the money he had saved over a 20-year career to develop a second, larger printer. 
Now, six D-Shape printers have been constructed. Three of these, two in Italy and one in New York, are owned and run by the company Dini created to sell 3D printers and printing-related wares. The other three have been bought by construction companies in Spain, Switzerland and Britain. These printers are able to construct objects as big as six cubic metres, layered in 5mm sections.
Dini is nearly broke, the money generated by his invention barely scratching the surface of the millions he invested to create the first prototypes.
But like all real visionaries, and many real Italians, he remains philosophical:
"I am not Mr Ford, I am not Mr Gates and I am not Mr Allen, I am just Enrico Dini, a man who has lost everything. Someone with billions will make billions out of my invention but I know I have given a message to the world of construction that is as important as the message Steve Jobs gave to the world of computation … when one night in 2004 I couldn't sleep and I had this vision of what 3D printing could do, it was a dream of amazing shapes. A dream of beauty. Beauty, you see, is the essence of life – it is not an option, it is everything."
Main/image: Ben Bibikov/Dreamstime