With such a nebulous amount of technology to choose from, how can construction professionals identify the 'nice-to-have' tool from the essential one? Ibrahim Imam outlines a best-practice approach for contractors looking to level up.
In the past few years the construction industry has rapidly evolved as a sector, enthusiastically embracing digital adoption to enhance operations. As someone at the forefront of this transformation, it's been impressive to witness the rapid rate of progress made.
Yet with so much discussion around these issues, and a wealth of software and hardware available to address all manner of problems, from productivity to sustainability, contractors can (occasionally) feel obliged to invest in a digital solution immediately with little evaluation of its potential effectiveness.
It's an instance where 'keeping up with the Joneses' is not always the best approach. While it's true that much of today's contech can, and is proven to, boost performance, without due diligence business owners risk missing an important step in the decision-making process: understanding if and why a tool is right for their particular business.
Identify what you actually need
Designating time for interrogating why you need to make an investment in any piece of new technology is essential. Giving a little thought to your motivations can go a long way, and plotting out both short- and long-term goals will help identify which operational areas you're looking to improve or enhance. This will, in turn, help you pinpoint what technology is right for you.
More often than not an organisation doesn't need a complete tech makeover, rather a handful of solutions to address specific challenges, introduced in a sensitive, piecemeal fashion. The good news is there are plenty of options available that can be introduced in a gradual, modular fashion, addressing individual issues but capable of scaling up or down as required. Even better, greater interoperability means these tools can complement day-to-day functions and increase efficiency where it's actually needed.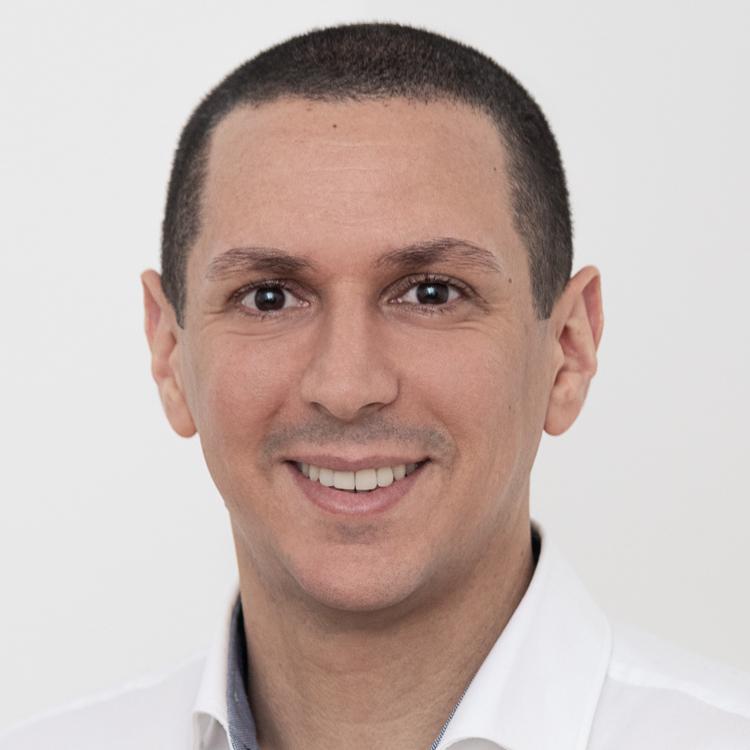 "Dedicating time to testing is no bad thing and you'll soon be able to eliminate the wrong option and shortlist the right ones."
Ibrahim Imam
To this end, doing some desk research and investigation is important: dedicating time to testing is no bad thing and you'll soon be able to eliminate the wrong option and shortlist the right ones.
In a world where profit margins are tighter than ever, it's vital that the tech you choose also has scope to scale alongside your business. You want maximum value from your investment, which is not going to happen if you're going to have to replace the platform every couple of years as it dates.
When you make your choice, as above, interoperability is essential. Siloed systems are fast becoming obsolete and your choice must be influenced by those technologies that demonstrate they can update in sync with existing programmes or software such as word processors, Excel files or BIM files. Contech that can provide this can drastically improve the amount of time spent on reporting, while delivering a holistic overview of business performance.
Fundamentally, you want something that futureproofs your business, not 'future-punctures' it.
Achieving a 'phygital' working environment
A key point to remember is that embracing digital construction doesn't mean an entire reshape of your business. Innovation exists to enhance or evolve what you already have, rather than replace the fundamentals outright.
In my opinion, using digital to complement the traditional is the way forward, with the aim of achieving a 'phygital' operational environment, where human skill and intuition is supported and enhanced by digital tools. You are not looking to replace your workforce, rather you want to empower them to work more efficiently, boosting productivity and delivering higher-quality outcomes.
A little self-reflection helps here. Look for user-friendly, easy-to-understand platforms, operated using touchscreens on readily available devices such as phones or tablets. Ask for a demonstration and take part in it yourself. After all, if you cannot use it, how can you expect your employees to? The last thing you want is a complex, unwieldy system where adoption will be slow, resented and probably unsuccessful, leaving a legacy of frustration that will cloud future attempts to introduce new tech.
Talking about your staff, they must be 100% on board too. Ultimately the tech you choose is only as good as the people operating it. Involving workers with expertise in specific areas of your business will help with the decision-making process. By listening to feedback from those with insider knowledge, you will improve your chances of success if and when you decide on a full company roll out.
Ultimately, new technology can only be communicated to a workforce once business owners themselves understand why they need it, what return on investment it will bring and how it's capable of working alongside existing systems. Once this process is in place, companies will avoid change for change's sake, allowing them to home in on relevant tech that dovetails around existing practices rather than trying to rewrite them completely.
Furthermore, it's important to remember that working alongside your provider will help you get the most from your tool or platform, and facilitate its introduction.
There's no doubt contech has come on leaps and bounds in recent years and carries minimal financial risk for those looking to test or trial new solutions. With the power to improve all areas of business, be it communication channels, waste management or improving compliance, contech can have a transformative effect: just ensure you are investing in it for the right reasons. This will ensure that you achieve that all-important 'techquilibrium', balancing your business requirements with the right tech to meet them.
Ibrahim Imam is co-CEO of PlanRadar