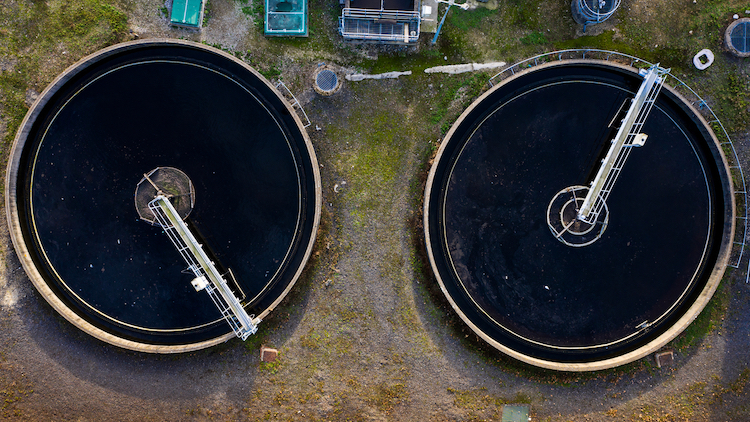 Arcadis has partnered with AI and modelling specialist, Cobalt Water Global, to create a tool that will help the wastewater sector reduce the amount of ozone-depleting nitrous oxide (N2O) it releases into the environment.
The tool uses AI to combine expert knowledge on N2O and machine learning to quickly quantify emissions, optimise the treatment process, and eliminate N2O.
In a recent trial with a UK water company, the new technology was able to reduce at least 70% of the N2O from its treatment processes. In turn, this saving delivered "major environmental, tax and energy efficiency savings for the company's customers", Arcadis said.
Emissions from N2O are a major problem for the wastewater sector. The sector has 7,000 treatment plants across the UK, and N2O accounts for 80% of their carbon footprint. The gas is 300 times more potent than CO2. This means emissions from these sites are estimated to be equivalent to 700,000 tonnes of CO2 per year.
N2O not only contributes to global warming, it is also an ozone depleter.
Optimising wastewater treatment works
N2O is emitted from wastewater treatment works that are not properly optimised. The new technology works by using AI to quantify emissions and give water companies an accurate understanding of their N2O output. It then gives recommendations on how to optimise their operations, creating efficiencies to reduce their emissions.
Sian Whittaker, business area director for resilience at Arcadis, said: "Our partnership with Cobalt Water provides a perfect example of how Arcadis is constantly striving to find sustainable solutions to some of the biggest challenges our planet faces.
"Reducing harmful emissions from wastewater by up to 70% could be transformational for the water industry. It will be a major step forward in meeting our net-zero targets."