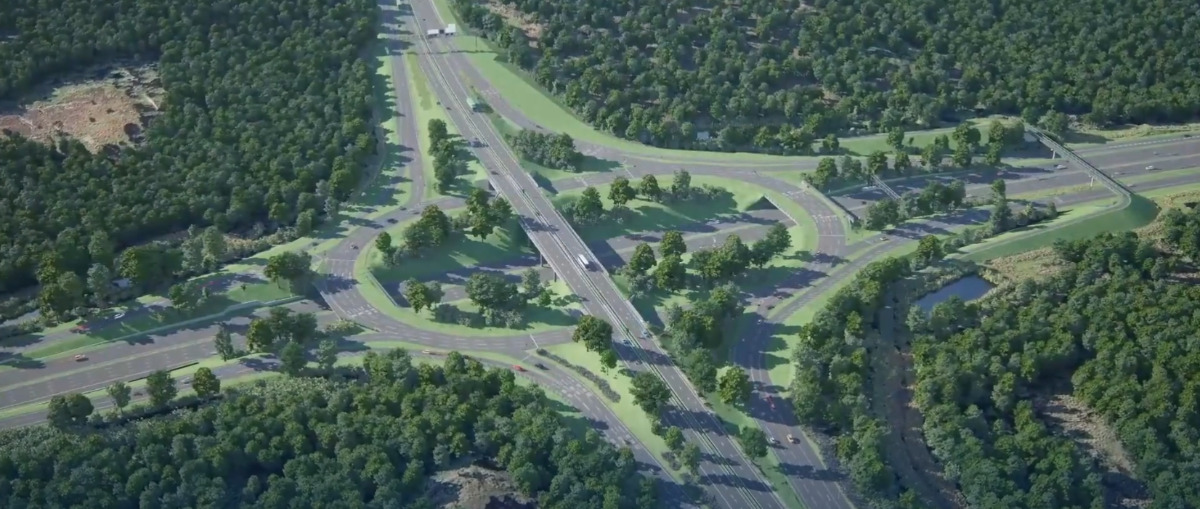 AtkinsRéalis is leading a project using sensors to determine whether bridge construction can evolve.
Through a network of sensors, the research will analyse if fewer materials are needed in the design, installation and maintenance of integral bridges.
Integral bridges do not have expansion joints between spans or abutments and are often used for small- to medium-sized bridges.
The trial will begin soon on a new integral bridge at the Wisley Interchange, part of the M25 junction 10 improvement scheme.
National Highways has contracted AtkinsRéalis to lead the trial, in collaboration with Connect Plus Services, Balfour Beatty and Laing O'Rourke.
An array of sensors will measure the strain and stress profiles within the bridge and surrounding soil. Data will be gathered every hour and analysed over a three-year period by National Highways and AtkinsRéalis, as well as Cambridge University.
The trial will test whether current design guidance and material specifications for integral bridges could be modified, while maintaining very rigorous safety and construction standards, and therefore reduce embodied carbon emissions and whole-life costs.
National Highways head of research Phillip Proctor said: "We are consistently looking for, and investing in, new and innovative ways to improve the way we design, build, operate and maintain our roads, and our commitment to net zero is at the heart of that search.
"This trial is important because integral bridges could offer greater durability and lower maintenance costs and provide a more sustainable alternative to the conventional design of bridge structures.
"Safety is always our number one priority and we need this research to make sure any changes would still comply with the strictest safety standards."
AtkinsRéalis director of innovation Matt Peck added: "This is the first data trial of its kind in the UK and demonstrates the value of cross-industry collaboration to support innovation and accelerate research in a real-world scenario.
"It will not only provide a rich data set that can be used to support further research into how integral bridges perform over time, it will also result in significant material and cost efficiencies over the lifespan of the bridge, positively contributing towards net-zero targets.
"The data gathered will also support research by the Roads Research Alliance into the behaviour of bridge structures."
National Highways, AtkinsRéalis and Cambridge University are partners in the Roads Research Alliance programme, an initiative launched a year ago to help define and develop a portfolio of innovative projects for the roads sector.