The government has earmarked up to £6m of funding to help teams of construction, software and other firms innovate BIM technologies for the industry.
The Digitising the Construction Sector competition was set up by the Technology Strategy Board (TSB) in response to the government's BIM Strategy and as part of efforts to help industry meet the 2016 target to use Level 2 BIM on all centrally procured projects.
It will allocate funding to a range of business-led, collaborative R&D projects considered to have the potential to revolutionise digital collaboration for the supply chain or unlock new business models.
Projects are expected to range in duration between one and two years and in size from a total cost of £200,000 to £2m, although the TSB may consider projects outside this range.
Innovations most likely to receive funding will be focused on either helping the sector to reduce costs, speed up delivery times, increase efficiency, cut waste, or deliver solutions that are "right first time".
The business partner in each project is likely to receive 50% TSB funding towards project costs, rising to 60% in the case of SMEs. Research and academic organisations can also participate as a partner in a consortium, however, at least 70% of the project costs must be incurred by businesses.
The two-stage competition opens for applicants on 17 March and the deadline for expressions of interest is noon on 30 April. Teams can involve a mixture of contractors, software and IT firms or other organisations not typically associated with BIM, who might take the software's capabilities in new directions.
Mark Wray, lead technologist at the TSB, told CM: "We've deliberately ensured that the scope of this collaborative R&D funding competition is wide enough to allow for exciting new collaborations, potentially drawing together partners from the construction, digital and ICT industries. We're hopeful that these collaborations will help rapidly accelerate the adoption of digital technologies throughout the building sector supply chain, helping to industrialise the sector."
Innovative digital products, processes or services the TSB expects to support include:
User-friendly interfaces for clients to engage with the supply chain, for example, through the use of new types of BIM-linked visualisation tools.
Tools that industrialise the capture and processing of 3D data, or other rich and complex data to enable collaboration between stakeholders. This could include systems that filter and manage data and provide the appropriate level of information for each stakeholder throughout the life cycle of the asset.
Solutions that allow product manufacturers to contribute their specifications for products and components earlier in the design process.
Remote multi-user working with digital models, for example, on-site access and input to the model or updates on design or progress direct from the factory.
Tools to transfer construction-phase data to the operational phase in a consistent and structured way, such as the format established in COBie UK 2012.
Integrating BIM models from multiple construction projects into master planning tools.
Capturing and integrating feedback from the delivery and operational phases to support continuous improvement.
Services might include secure cloud storage capacity, licensed software modules, integrated project insurance, and new payment methods between stakeholders.
The competition will also support firms developing innovative solutions to meet the government's BIM L2 2016 targets and as such applicants are being asked to look at the PAS1192 standards for project information management and the work packages of the BIM Task Group. 
A briefing for potential applicants will be held on March 18 and there will be a recorded webinar available after the event.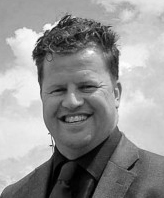 We're hopeful that these collaborations will help rapidly accelerate the adoption of digital technologies throughout the building sector supply chain, helping to industrialise the sector.– Mark Wray, TSB