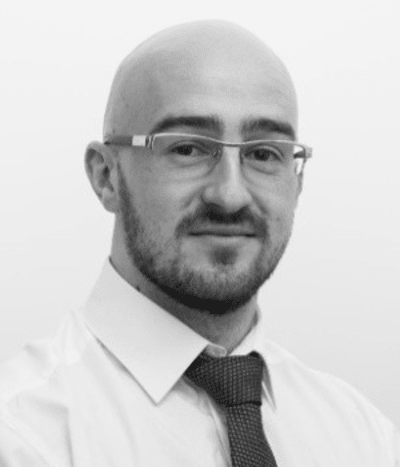 I needed to understand what was being asked of the BIM bureau. There was no Employers Information Requirements or other formal BIM documentation. Dominic Sibbring, Digital Engineering Studio
Whether you're the client contracting a BIM specialist or the BIM specialist being contracted, drafting and understanding a detailed brief is the key to avoiding trouble, according to Dominic Sibbring.
Earlier this year I was asked to write an expert witness report on a dispute between an M&E consultancy and a BIM bureau. Without disclosing any confidential details about the case, the M&E consultant had employed the BIM bureau to undertake the 3D modelling work on a residential project.
As director of Digital Engineering Studio, a BIM outsourcing company heavily involved in residential projects, I have been an expert witness many times before so I'm keen to explore the details of this case further as it was closely aligned to what we do on a day-to-day basis.
The M&E consultancy had employed the BIM bureau as a cost-effective solution to deliver the project and had hoped that by hiring them it would provide extra resources and confidence that the project would be delivered on time and to a good standard. The BIM bureau had been transparent in the fact they would outsource the modelling work to Asia, but their UK office would provide project management and quality assurance service.
Reading through the email trails, it emerged early on that the M&E consultant became frustrated at the lack of quality and the late delivery of information and raised complaints. The BIM bureau promised to improve their output but over time the consultant, still dissatisfied, refused full payment. Instead, the M&E consultant decided to deliver the rest of the work in-house and outsource a portion to another business entirely. The BIM bureau felt they had delivered on their brief and made a claim for full payment. The M&E consultant counter-claimed for reputational damages and costs for finishing the project themselves.
Searching for clarity
I was tasked with reviewing the quality of the model and to provide my opinion on whether the works provided by the BIM bureau were fully complete and fit for purpose to be issued to a client, the value of the works provided and what remedial works would have been required.
To do this successfully, I needed to understand exactly what was being asked of the BIM bureau. There was no Employers Information Requirements or other formal BIM documentation and the only indication of a brief was a quotation from the BIM bureau stating "model update and coordinated services/drawings" and a purchase order that stated "Stage 4 model update and Stage 4 coordination". The ambiguity of these two phrases was causing issues.
Having worked in the industry for a long time, I have a good understanding of what would be considered fair and reasonable to be expected as a Stage 4 deliverable. However, both companies had their own perspective, which was apparent in one email exchange as the consultant queried why valves were not included in the model and the BIM bureau stated they would only normally include these at Stage 5. As this was a legal matter and both companies had different interpretations and with no list of specific requirements that could be used to check against the deliverables, how was I to argue if the model was or was not fit for purpose.
Initially, I compiled a list of the complaints from the email correspondence available and began to cross-check the models and drawings from the time of each complaint to see if there was just cause. For each instance, I started to provide a yes/no [statement] and my opinion as to whom was culpable. The consultant had cause for concern as there were several errors, omissions and clear technical installation faults with the model. However, the further I got into this process, I kept having the same reoccurring thought: the BIM bureau believed they were delivering an adequate service throughout and continuously offered to improve, meanwhile the MEP consultant were becoming more and more frustrated that it wasn't living up to their expectations.
Is miscommunication rampant?
Unfortunately, before I could conclude my findings and finalise my report, the case was settled out of court, so I was never able to form a conclusive opinion that satisfied my brief. The whole experience did however leave a lingering question: is this an isolated case of miscommunication or is there a common issue across the industry with outsourcing companies?
During the early days of BIM here in the UK, we were occasionally asked to deliver 3D models for subcontractors who had no experience or expectations but simply required 'BIM'. After early teething issues, we decided to take the lead with documentation, specifying exactly what we would provide for each stage and what our BIM model could be relied upon for.
As the industry matured, recognising the increasingly integral role of BIM, contracts have evolved to include its use, thus giving parties a clear understanding of their roles from the outset.
Now, as we are employed by more established contractors, we are routinely provided with BIM Execution Plans and BIM Scope of Requirements documentation outlining the required Level of Detail & Level of Information for each stage and a definition of what the model is to be used for. This is then signed into the contract so both parties are aware from the outset of what is required.
While this case was not entirely built around the lack of clarity on deliverables and there were fundamental issues raised about the lack of knowledge surrounding the installation of services, a lack of quality checking from the BIM bureau and a lack of clash detection, it always felt like it was destined to fail from the outset.
Avoid court battles
The benefits of BIM are well recognised, and its success is evident on countless projects across the country. However, if companies are beginning projects without documenting the desired outcome, then is no clear benchmark of what success looks like.
If this is a trend across the industry, then it won't be long before we see more disputes end in court battles, leading to disappointed firms, disillusioned stakeholders and ultimately an absence of enthusiasm for its use on further projects
Moving forward, I would encourage anybody engaging the BIM services of another company to document your expectations clearly, use a reputable company who understand the technical aspects of your project and if unsure align these with an industry guide.
For those in the M&E sector getting started with BIM, I recommend reading BRSIA BG6 2018 – Design framework for building services 2018. The document provides clear and descriptive wording of what each model stage should encompass and provides examples drawings and models for an explanation.
Fortunately, litigation around BIM is few and far between and if we get our ducks in a row now, we'll ensure we're all marching to the beat of the same drum and keep it that way.
Dominic Sibbring is director of Digital Engineering Studio, a professional BIM outsource provider based in the UK.