This year's Digital Construction Week takes place next week at London's Excel on 18 and 19 October.
The event offers the chance to meet the government's Digital Built Britain core team; join workshops and clinics covering everything from BIM to VR/AR; while checking out the latest launches set to disrupt the industry, with drone racing and live 3D printing and robotics demos taking place throughout the exhibition.
Here's preview of what will be happening at the event:
Updates on the government's Digital Built Britain strategy. The core team will all be speaking at the Conference: Mark Bew, David Philp, Fiona Moore, Alex Luck, Terry Stocks.
Mark Bew and Andrew Wolstenholme, chair of the Construction Leadership Council, will also be discussing the future of the built environment, the proposed £250m sector deal with government, and the strategic shift needed for the transformation of the industry.
All told there are more than 100+ hours of free to attend seminar content across six different areas: Visualisation, Geospatial, Industry 4.0, Tech, BIM Village and Digital Built Environment.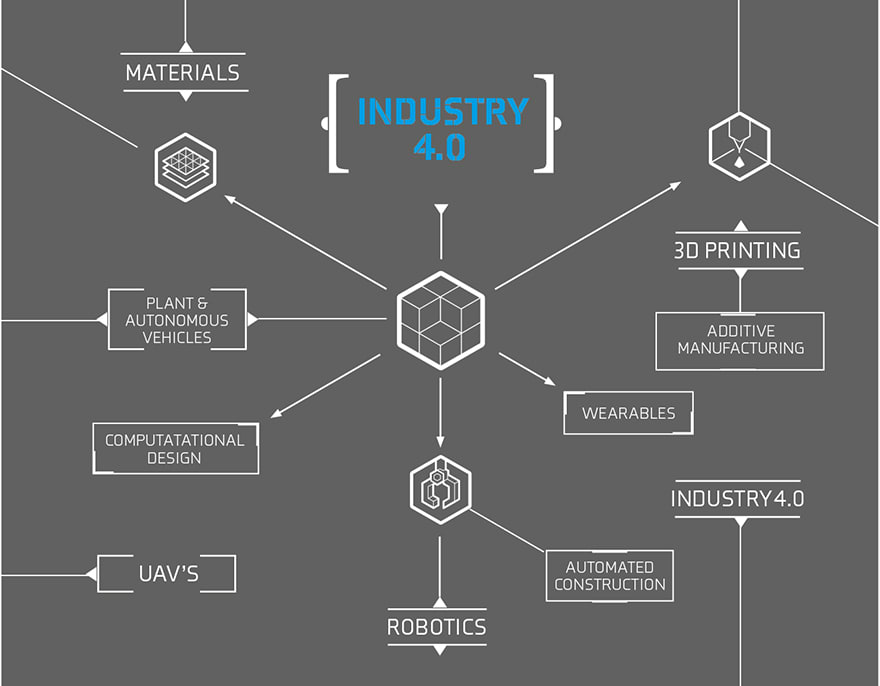 Construction Scotland's Innovation Centre will be demonstrating the tech and expertise available to the industry via their new 'innovation factory' in Glasgow – they will showcase their AR/VR kit, Sawyer Collaborative Robot and 3D scanner, as well as a WikiHouse structure.
The new research laboratory at The Bartlett School of Architecture, University College London, known as the The Design Computation Lab, will present its latest developments. These include a demo of an industrial robot fabricating the building elements of an assembled structure live at the show.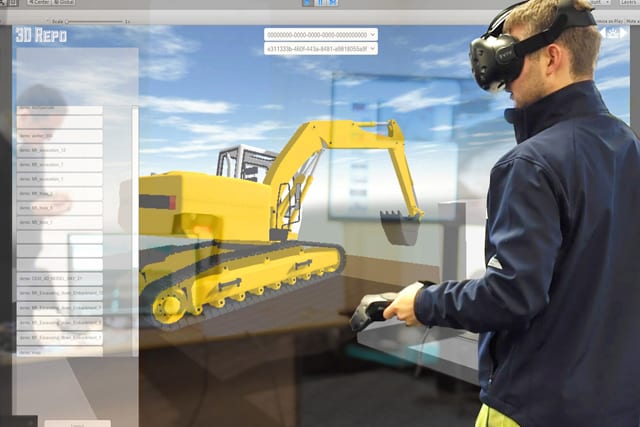 The latest developments in immersive technologies will be very much in evidence in the VR/AR Lab – where discussions will focus on the business case and practical application AR & VR in the built environment. This will be demonstrated using HTC Vives and several mobile VR systems.

Other visualisation features include a fully immersive dome from Igloo Vision, a live demo of HP's pioneering VR project: HP Mars Home Planet' and the chance to take a trip along Amsterdam's canals and witness Mx3D's 3D printed bridge project taking shape with Lenovo's VR experience.
Thames Tideway and HS2 and teams from other major infrastructure projects will be present at the show and be on hand to offer their experience and advice on the dedicated "hubs" as well as speaking across a number of seminar streams and hosting panel debates in the main conference.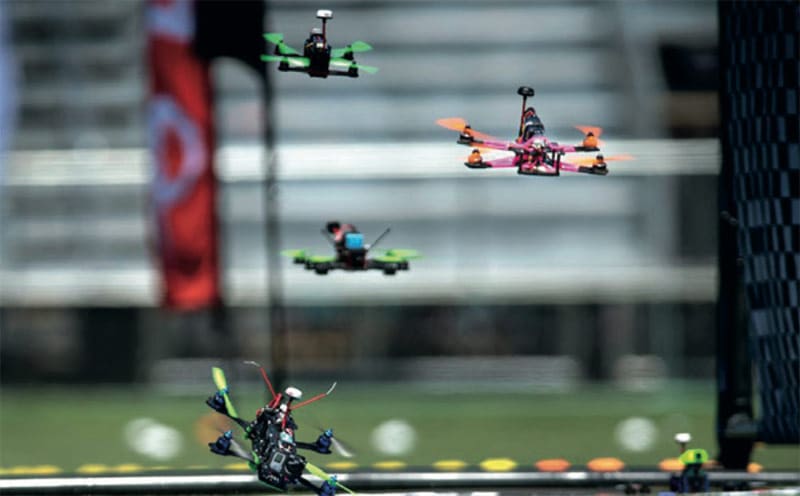 Competitors will be pitted against the clock in the DCW drone drag racing challenge, with the three fastest times each day being awarded a 3D printed trophy and the top time winning a drone.
The UK BIM Alliance has collaborated with the BIM Regions and BIM4s to curate a programme of 'clinics' and workshops. Sessions will be covering BIM4 manufacturing, BIM4 Rail, BIM 4 Housing and so on.
There will also be a host of new product launches including new software from BimObject and consultant NittyGritty. The latter is launching SyncView.io, which provides BIM managers with a real-time graphical display/dashboard providing visibility and unified views across all Revit teams and projects being worked on within a firm.

It is also demonstrating IRONfile, a new cloud back-up solution provides 12-year storage for architects and construction professionals responsible for data retention compliance.
For a full list of features and to view the free seminar programmes and main conference programme, visit www.digitalconstructionweek.com
Register your free pass by 17 October online at www.digitalconstructionweek.com
For more information, contact Kirsty Collings by emailing [email protected]
Sponsors
Headline sponsors
Autodesk, BAM, Bentley, Digital Built Britain, Innovate UK, Google Cloud, Flux
Gold sponsors
Arup, Enterprise Ireland, Graphisoft, Kier
Named sponsors
Official BIM Partner: Allplan Library Partner: BIMobject VIP Lounge sponsor: Bluebeam Innovation Partner: HP Technology Partner: Soluis Geospatial Partner: Topcon Training Parnter: BSI Visualisation Partner: Umbra Tech Stage Sponsor: Plan Grid Registration Sponsor: Viewpoint Procurement Partner: myConsole
For a list of this year's industry partners please visit http://www.digitalconstructionweek.com