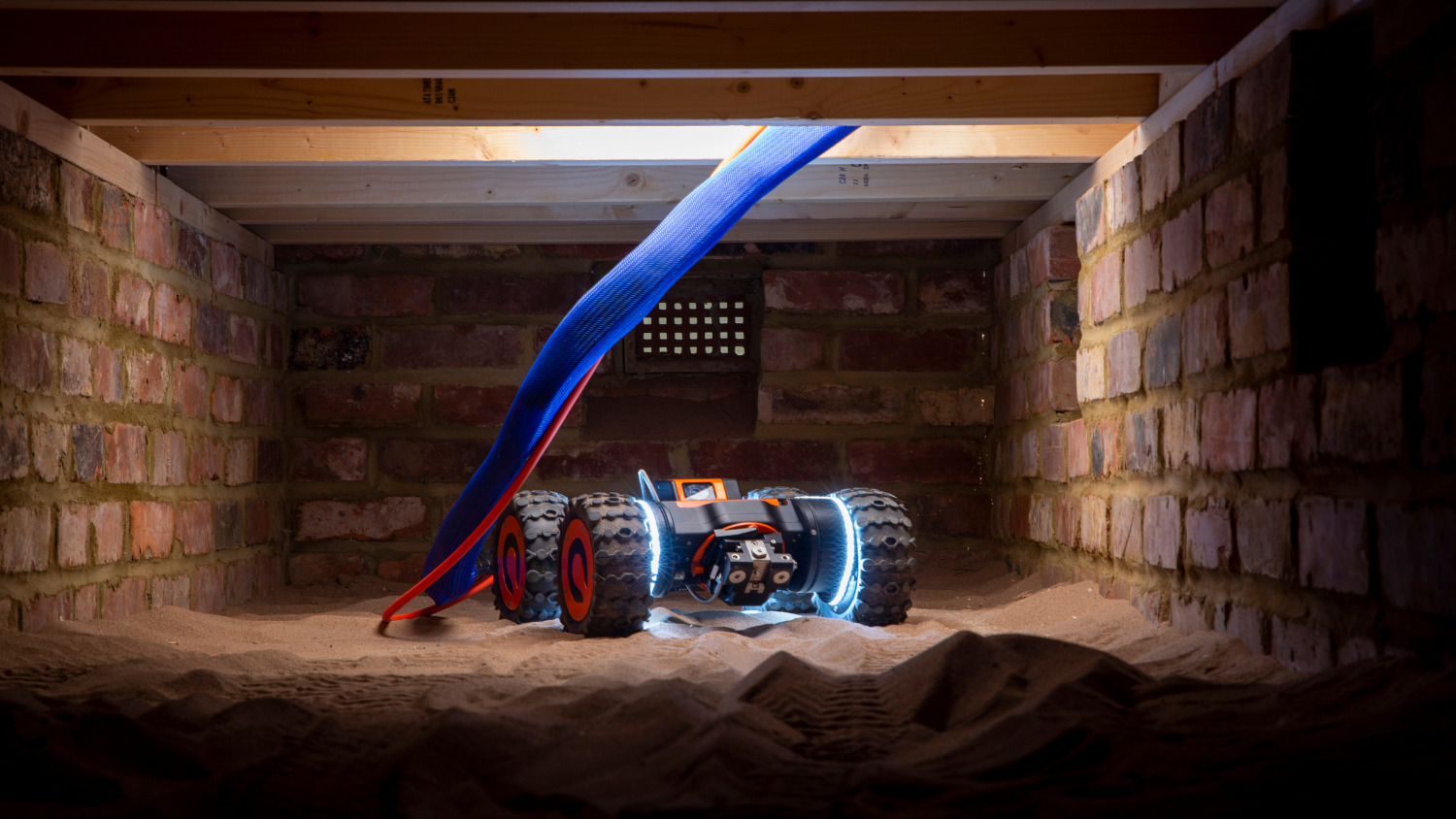 A round-up of BIM and digital construction stories that you might have missed in the past seven days.
Underfloor robot raises £1.6m
Q-Bot, the company behind the underfloor insulation-spraying robot, has raised £1.6m to accelerate its rollout across the UK and meet growing overseas demand. Q-Bot works with both social and private landlords, as well as homeowners, and has insulated more than 3,000 properties. It has also secured a contract with a large national insulation company and a local installer in France.
Will Apple RoomPlan scan to BIM?
Could the new app from Apple, RoomPlan, be a cheap and quick method of scanning to BIM, Geo Week News has asked. RoomPlan, launched at Apple's Worldwide Developers Conference, uses the camera and LiDAR scanner on iOS devices to create a 3D floorplan layout of any room, even taking into account any furniture present.
AI construction sequencing platform ALICE Technologies has secured $30m (£24.6m) in its latest funding round. Among the new investors is Bouygues, which ALICE started working with last year. ALICE founder and CEO René Morkos said: "This Series B funding round will fuel the aggressive hiring, global growth, continued product innovation, and sales and marketing expansion required to make ALICE an industry standard."
NBS achieves cyber security standard
NBS has been re-certified with the Cyber Essentials Plus Accreditation, the government backed scheme to help organisations protect themselves against common online threats. To achieve this, an external auditor performed a security audit of the systems and client devices used by NBS. This accreditation also confirmed that operating systems and applications are up to date, best practice was followed in applying security patches, and that perimeter defences were in place to correctly identify and block common attack mechanisms.
Property climate data from space
UK satellite firm, Satellite Vu, in conjunction with Landmark Information Group, will provide climate data to the property sector. Using thermal infrared data from Satellite Vu's satellites, the two companies will develop geospatial information products for the UK market that highlight the thermal efficiency of buildings.