A lecturer from the University of Wolverhampton is incorporating features found in computer games like Call of Duty into user-friendly BIM apps.  
Dr David Heesom, the University's Reader in BIM, has been awarded a grant from the Royal Academy of Engineering to spend six months helping to develop the technology.
His six-month secondment project will see him working with survey data and geomatics company Severn Partnership and its sister firm Seeable on new approaches to deliver and reuse BIM data, including SCAN2BIM – a process which uses high definition lasers to scan a building and replicate it as a 3D model on a computer.
The joint project will produce new Seeable apps that will allow construction and FM professionals to use their mobile phones and tablets to access and update BIM models on new build and renovation projects.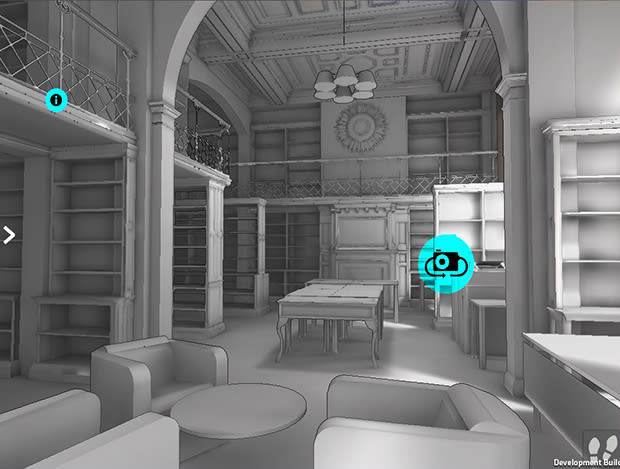 Seeable apps will be familiar to console games players
He has previously worked with the company on very successful Knowledge Transfer Partnerships (KTP), which led to this new opportunity.
Heesom commented: "Seeable apps use the 3D model from the BIM as a 'front end' but then allow a range of extra data to be added and viewed by the user to create a very data rich environment which can be used by anyone.
"The user can navigate the 3D model much like you would a game but you can interact with the construction objects and view or add data to them which is stored in a database connected to the back end of the app. We can also augment the BIM data with panoramic images from the site to combine real world pictures with the 3D model."
Seeable's Dr Nigel Moore and Nick Blenkarn have already identified a range of uses for the apps, including health and safety briefings, site orientation and FM.
Interest is said to be growing with the company developing projects for Arup and rail projects, as well as creating a bespoke app for the RICS headquarters in London.
Heesom says the game-type apps will be able to locate the user in a building or on a construction site using the technology available in mobile devices. During the secondment he will be working with the existing team to develop the apps' capability to draw in live sensor information from "smart" buildings. This would allow end-users or facilities managers to view live energy data in a 3D model through the app.
Heesom also told CM that he intended to use the experience he will gain on the secondment to improve the quality of teaching and the employability of graduates in construction and BIM.
"The secondment will give me the opportunity to work with the team, their clients and supply chain to develop cutting edge, practical, and useful techniques for interacting with BIM projects as the UK and international construction industry moves towards this method of working," he said.