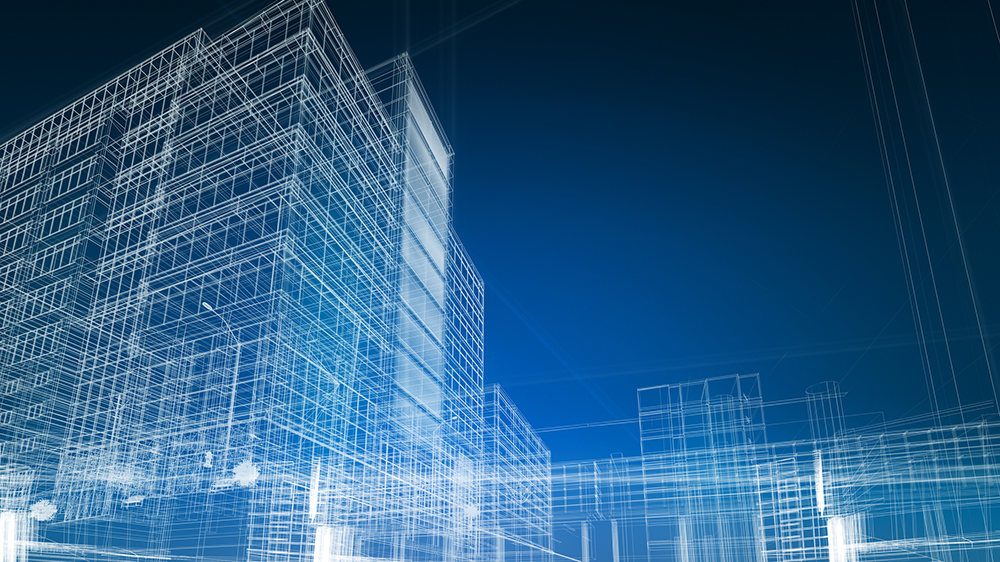 BIM is now the norm for those working in major architectural practices, five years after its mandate, according to the latest Digital Construction Report from NBS.
Practically all (99%) of respondents at practices with 51 people or more have now adopted BIM, according to the survey. The result differs slightly for those at smaller practices – with 57% using BIM. A little incredibly, 5% say they're not and will never use BIM. Adoption rates are at about 70% (similar to last year).
Almost 1,000 construction professionals gave their views to NBS.
The most common approach to BIM is to follow the former BIM Level 2 (BS 1192 and PAS 1192), and this is taken by a third of respondents (and is consistent across organisational sizes). However, the survey found a significant degree of variance around the types of firms using the BS EN ISO 19650 series of standards, with a third of larger firms (33%) versus 14% of smaller practices. In fact, smaller practices were much more likely to be using 3D parametric models (39%) in comparison to medium practices (26%) or larger firms (24%).
When asked, regardless of company size, respondents said that working digitally would be a key part of realising the golden thread of information.
Overall, 70% said they need to have adopted BIM to make the golden thread a reality, but only half (51%) are clear how they will do this. Those in larger firms were more likely to consider digital an essential component than people in smaller organisations (83% versus 70%). BIM was also key to realising the golden thread to three-quarters of those in larger practices compared with 59% in smaller firms.
The golden thread process is made much easier with the data available through a digital twin. In addition, having a digital twin enables access to all of the essential information in one place and allows for constant monitoring and maintenance of the asset. Only 14% of respondents had used a digital twin on a project in the past year. Usage was highest among clients (18%). Use was also higher outside the UK.
One interesting observation from NBS's research team was that explanations from survey respondents showed that people have different interpretations of what constitutes a digital twin. This is similar with BIM.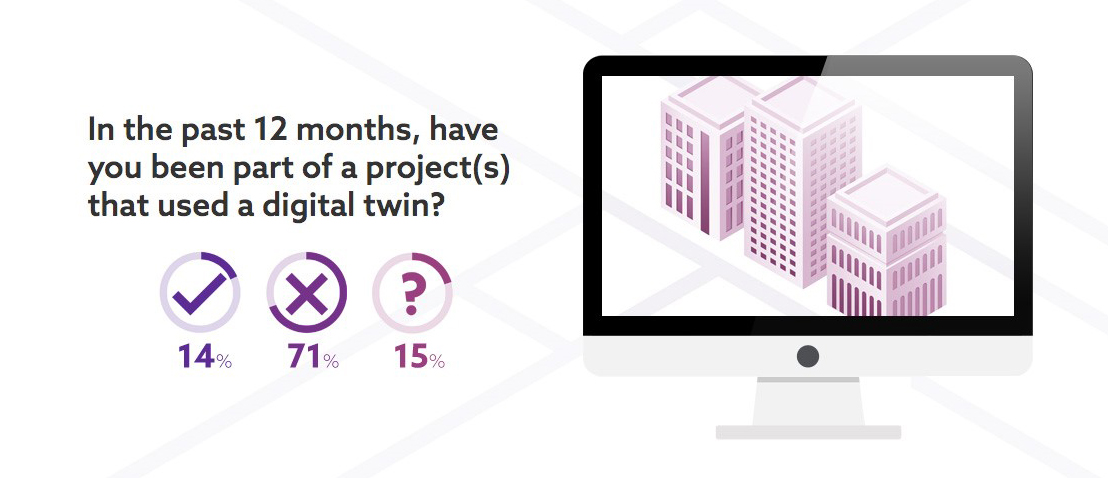 81% of specifiers wanted manufacturers to provide information as BIM or digital objects, with the greatest need from medium-sized organisations where more than 90% wanted to receive information in that way. Notably, around 80% of manufacturers are providing BIM/digital objects for at least some of their product lines. However, smaller manufacturers are significantly less likely to do so.
The ISO 19650 series of standards outlines a series of tasks and documents as part of the BIM process. When NBS asked respondents which of these they'd personally been involved with in the past year, common data environments were used by six in 10 overall, dropping to half of those professionals working in smaller practices. Almost two-thirds of professionals have been involved with BIM execution plans.
When questioned about information delivery plans (either master or task-based) there is a significant divergence from the smallest and largest organisations. Only 39% of professionals are using a detailed responsibility matrix.
| | | | |
| --- | --- | --- | --- |
| | Detailed Responsibility Matrix | Task Information Delivery Plans | Master Information Delivery Plans |
| Smaller organisations | 27.6% | 25.9% | 19.8% |
| Medium organisations | 45.2% | 31.7% | 21.2% |
| Larger organisations | 40.3% | 42.2% | 32.4% |
Despite the existence of international standards around BIM usage, not everyone chooses to follow these with 8% of respondents saying their firm was creating their own approach to BIM. This was more common in smaller firms (12%), in comparison to medium (8%) or larger firms (7%)
Construction projects involve hundreds of thousands of data points and keeping track of decisions is essential, particularly in the hybrid working era. Three quarters of respondents follow a naming convention, 65% indicate the purpose of information (for review, as a record etc), and just over half highlight when amends have been made. These protocols are more likely to exist in larger firms as opposed to smaller practices.
Larger firms are more likely to be using BIM when compared to small or medium-sized organisations: nearly eight out of 10 (77%) of respondents from larger firms have adopted BIM compared with just over half (55%) for smaller firms. However, around a third (35%) of smaller firms have plans to make the move in the next five years. Some companies have made a strategic choice not to adopt BIM, again these are more likely to be smaller practices, with one in 10 stating that BIM will never be suitable for them. This compares to 2% of medium-sized organisations and 3% of the largest.
This divergence is outlined in these two quotes that were gathered as part of the research: "Digital transformation, BIM and new technologies are the future and here to stay!" said an architect at a large multidisciplinary practice. Meanwhile, an architect at a medium-sized practice said: "Until we are asked consistently for BIM data, we will not fully adopt as default."
David Bain, one of the authors of the Digital Construction Report and lead researcher on this project, said: "For more than 11 years, NBS has been canvassing the industry and has seen how BIM has led to architects and specifiers' working practices changing significantly, along with benefits from improved building quality to productivity and profitability upticks. Change is still happening; BIM is becoming more embedded for some, while for others, the jury is still out. With a changing regulatory environment, the use of digital twins looks likely to ratchet up.
"When we looked at the differences between smaller and larger organisations, it became clear that there are still barriers for smaller players to take advantage of all that digital offers: the sticking points include cost, internal process challenges along with smaller clients not pushing for BIM protocols. To move the needle on BIM adoption, a policy intervention is probably needed."