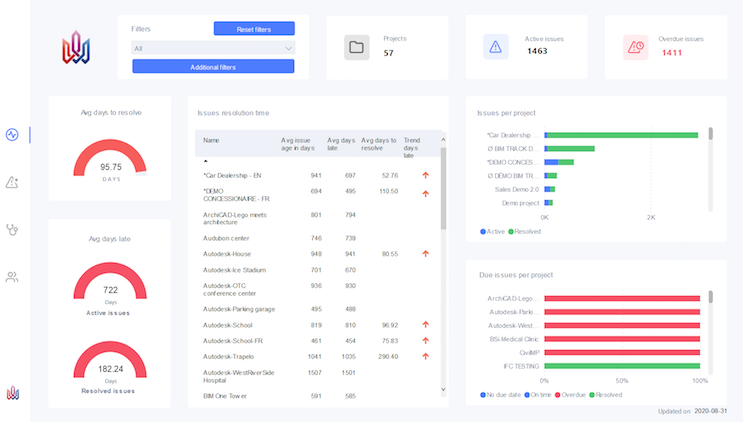 BIM Track has launched turnkey data analytics as a service (DaaS) partly due to user requests for support with Microsoft's Power BI software.
The service helps users identify, assess, plan, mitigate, monitor and analyse risk across all projects, the company said.
BIM Track's DaaS data is stored in a columnar data store that runs on scalable cloud infrastructure.
The data in the data warehouse represents a single version of truth for all BIM collaboration and coordination across all projects. No manual exporting or extracting of data is needed: the extraction is automated and updated every 24 hours – a process that BIM Track said is different to "other options that exist today".
Christian Proulx, VP of sales and marketing at BIM Track, said: "We are ecstatic about today's launch of our novel DaaS solution; an extension to our BIM Track communications and collaboration platform. We are proud to be the only ones on the market to offer a fully automated, simple to access BIM communication and coordination analytics tool and data warehouse for those who are looking to improve their competitive edge."