The BIM2050 Group has outlined its plans to create new tools and workable ideas for the industry in support of its overarching agenda of fostering better collaboration.
Ideas include a digital game about construction careers that teachers and school students could use after meeting industry ambassadors, and a potential app that would track young professionals' work experience and help them to access more than one professional institute. 
The ideas are part of what the group calls a "plan of action – not reaction, debate or contemplation".
In a press statement, the inter-disciplinary think tank of young professionals said: "We've identified five facets of activity, each embracing the twin essentials of technology and culture. We'll be agents in process, procurement, education, skills, and market structure; a couple of team members leading in each.
"We're developing simple, practical messages and tools to move the industry forward in each of these areas: and we'll be sharing them all, for open-source use, comment, trial and improvement, we hope leading to adoption."
Further details of the group's plans are likely to emerge at Digital Construction Week on 21-22 October – an event BIM+ is also supporting as media partner. 
The 15-strong group, originally set up by the Construction Industry Council in 2012 and refreshed with new members earlier this year, is designed to represent the wide variety of professional institutions in the CIC.
But the Group feels that a culture of professional "silos" needs to give way to greater cross-institution collaboration – a mindset it is trying to embody within the group and promote through its projects. 
Spokesperson Alex MacLaren, an architect who teaches at Heriot Watt University, explained that members were encouraged by the recent report from the Edge Commission, authored by Paul Morrell, on the future of professions.
She added that several members of the group had started training in one profession, before finding that their interests took them in another direction – leaving them without a clear professional "home".
MacLaren said: "Moving from one specialist area to another is an example of what aspirational people want to do, so we were pleased to see that the report said that we need to allow more fluidity between the professions, and allow people to benchmark what they've done in one profession if they want to move to another. So that's a challenge we'd like to take on – we might be a good group to put a solution forward."
She added that any project would be "open-source" rather than owned by any one institution.
The group is also working on a game to be used in schools. "We're looking at ways we can excite school children about joining the industry, and as a group we're already working with Class of your Own and Design, Engineer, Construct," said MacLaren.
"Essentially we're looking at some kind of game, which involves the people we have in the construction sector now, who are doing amazing work. It would be great to have something to leave behind [after a careers fair] that teachers could work with so we began thinking about gamification."
The entire BIM 2050 Group will be attending Digital Construction Week,  and hoping to meet as many industry practitioners as possible.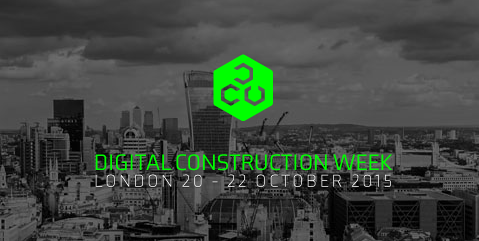 Moving from one specialist area to another is an example of what aspirational people want to do, so we were pleased to see that the report said that we need to allow more fluidity between the professions, and allow people to benchmark what they've done in one profession if they want to move to another.– Alex McLaren, BIM2050 Group