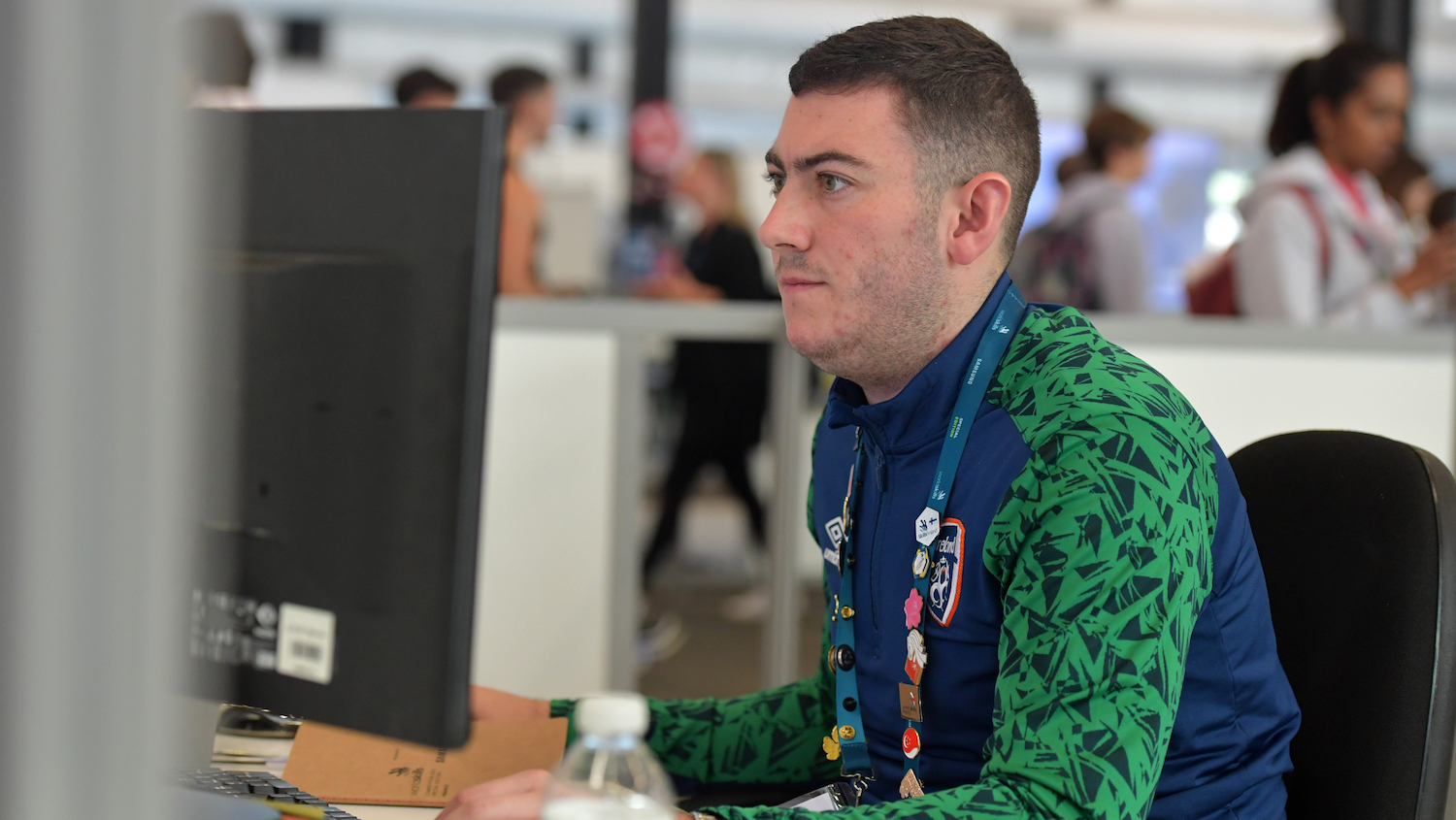 Luke O'Keeffe, project manager at Dublin-based consultancy GagaMuller Group, recently beat 12 other young construction professionals to win the gold medal for digital construction at the WorldSkills final.
O'Keeffe and rivals from China, France, Australia, Poland, Germany, India, Japan and Singapore battled over four days of competition in Bordeaux at the end of October.
The competition involved:
setting up BIM360 following instruction from the BIM Execution Plan;
producing an architectural model;
producing a structural model;
model coordination – clash detection;
adding custom shared parameters into the model; and
quantity take-off from 2D drawings and from the 3D model.
BIM360 was used for the common data environment and Revit 2022 for the modelling.
His victory in the world finals followed six months after his victory in the national competition for Ireland.
BIMplus caught up with him once he'd returned home.
BIMplus: Congratulations on the victory! How does it feel and where will you put the medal?
Luke O'Keefe: Thank you very much. It just feels amazing, it's only over the past few days that it has started to sink in what I have just achieved. The more I tell people about the competition and the experience, the more it becomes a reality. I'm not sure where I'll put the medal just yet: I might have to make some room on the mantelpiece for it.
Were you confident you could win?
Yeah, I knew going over to Bordeaux that I would be in with a chance of winning. I had one person I wanted to beat when going over there, and that was myself.
I set a standard in my head of what I wanted to achieve, and I knew if I hit that standard, I was in with a shout of winning.
After the four days of competition, I knew I had performed to the best of my ability and left nothing out there, so I had no regrets from that point of view.
Thankfully, when the results were announced, my performance was good enough to come out on top.
What was the most challenging aspect of the tests?
I found the biggest challenge was staying focused while thousands of visitors were walking past: if they were chatting when passing by, it could get distracting. That competition environment is something that is difficult to replicate in preparation.
What attracted you to a role in BIM/digital construction?
I was always interested in buildings and how they were designed and constructed, and I also always had an interest in technology and computers. This led me to my undergraduate course, which was a BSc in Architectural & Building Information Modelling Technology. I graduated in 2020.
I really enjoyed the content and I kept wanting to learn more and that's what kept me interested and put me in the position I am in at the moment.
What's the biggest professional challenge you've had to overcome so far?
The biggest professional challenge that I constantly get faced with is my age. A lot of people overlook me because I am so young. They don't think 'you know what you are talking about'. You are constantly proving yourself in the industry to everyone. But who doesn't love a challenge, right?
Which technology in BIM and digital construction interests you the most?
The technology/tool that interests me the most would be Clash Detective. I think it's a tool that is very useful when used correctly. Clash Detective allows you to select objects by category, such as structural beams or pipework, and you can see if the content overlaps in the models by a certain tolerance. This will indicate a clash and identify where the pipework would need to be rerouted.
If you could make one change to the industry, what would it be?
One simple change that could have a big effect would be the more widespread use and emphasis on BIM and digital construction. It is being used in the industry, but nowhere near its potential. If it's used at the right time on a project and with the correct processes, it has big benefits on cost and schedule to a project.
Do your friends and family understand what you do? And if not, how do you explain it to them?
Some of them understand what I do, yeah, others don't have a clue. If they don't understand my job, the best way I found out to explain it to them is that I build the building in 3D on the computer first and fix up all the problems in the design before the contractors will produce the drawings and go out to site and build it.