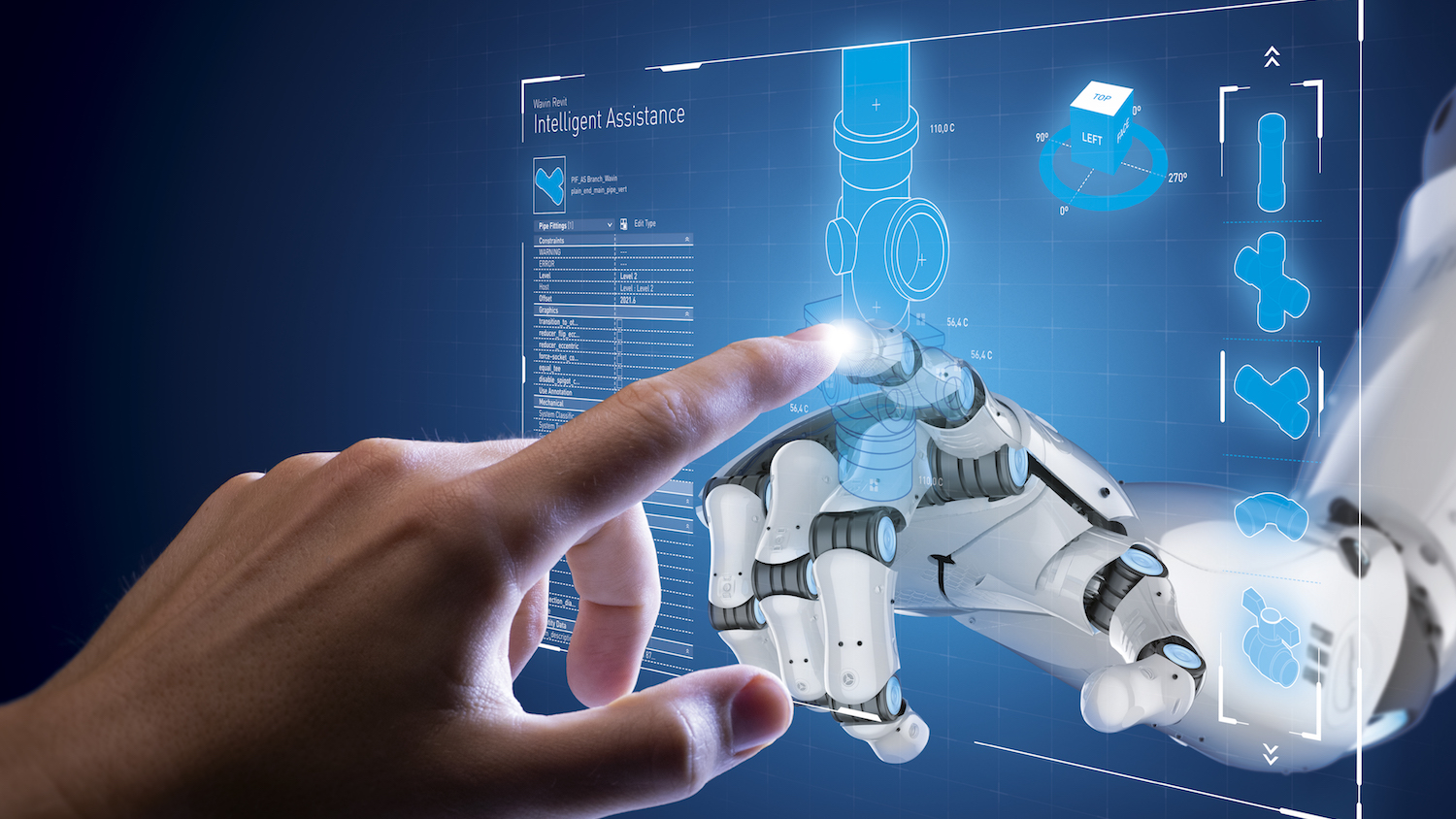 BIM impacts all trades in construction, including plumbing. BIMplus grabbed a few minutes with Adam Salt, BIM coordinator at Wavin UK, to find out how the plumbing product manufacturer has responded to the BIM challenge.
Salt joined Wavin UK nearly a decade ago. He's held the title of BIM coordinator since January 2016 and has been deeply involved in Wavin's approach to BIM and maintaining its BSI Kitemark for BIM objects.
Recently Wavin launched Environmental Product Declarations (EPDs) for its product portfolio. Based on third-party verified lifecycle assessments, the EPDs map production processes to resource impacts.
BIMplus: Tell us about Wavin's relationship with BIM
"One challenge is how to make digital twins available for our below-ground portfolio."
Adam Salt
Adam Salt: We've long recognised the value of BIM and how it centralises the plans for each project and facilitates more consistent and fluid collaboration between different trades and stages of the build.
From around 2015, Wavin has invested heavily in BIM to ensure that those working with the technology could work with our products without missing a beat. In 2016, we were able to launch our own Revit library for the whole of the above-ground product portfolio in the Autodesk software. This move coincided with the BIM mandate for government projects.
A significant part of Wavin's investment in BIM was at that initial stage, establishing a dedicated team to create our own library and upload the product portfolio ourselves. This decision was taken both with the confidence that BIM was here to stay, and because we wanted the technology to succeed. To do that our product's digital twins needed to be as close a representation of the real thing as possible. Crucially, it means we can update the Revit library as products evolve and receive new certifications, such as adding a BSI kite mark to mirror the physical product and attest to the accuracy of both.
How does this approach affect the service you're able to provide to users?
Our approach means that our BIM team are experts not just in Wavin's product portfolio, but also in how they're realised in the Autodesk platform. Often, the problems and questions that designers encounter aren't just about the digital twins, but the BIM architecture as a whole, and Wavin's portfolio within that.
Our in-house approach means we can invite design teams into workshops and training sessions to examine everything they're struggling with and guide them in the right direction. We're also able to respond quicker to fill gaps, fix issues and incorporate suggestions into our BIM offering, as we don't have to go through a third party to do so.
What challenges have you encountered along the way?
"Below-ground work can't afford to pass up on the advantages offered by BIM, but we need to work out which platform will work best."
Adam Salt
It's certainly not all smooth sailing, and the industry is still very much learning on the job with BIM. One challenge we're currently encountering is how to make digital twins available for our below-ground portfolio. While the majority of above-ground work will use the Revit software, there's no one architecture that is as broadly used below ground.
Given the importance of providing as many users as possible access to the whole product portfolio, selecting one architecture to house our below-ground products is a big commitment.
This is the nature of below-ground work, where there is more separation between different professions and different stages of the build process. As a result, it's more difficult to settle on one BIM platform that all can share. In time, the industry will find a solution.
Below-ground work cannot afford to pass up on the advantages offered by BIM, but we need to work out which platform will work best.
Have you got any tips for designers looking to get the best out of Wavin's BIM library?
Take advantage of the tools we've added to help you design bigger, faster and more efficiently. One area in particular that more and more designers are approaching us about is prefabrication, as more projects explore modern methods of construction. Ensuring that modules built offsite piece together correctly requires a high level of detail and accuracy, putting more emphasis on the models used for their construction.
Our new plug-in allows designers to select a certain section of a larger plumbing system and export the design in a number of different views and formats automatically. Previously, this would have been done manually. This makes prefabrication an easier process and reduces the risk of the individual sections not slotting smoothly into the larger build.