Sander van de Rijdt describes how digital project management tools can help workers who speak different languages communicate more effectively, improving health and safety and efficiency.
Construction and migration have always been strongly linked. Large construction sites tend to require a number of workers that local labour markets can rarely supply, while workers themselves must often move to find work after completing a project: migration has always benefited both sides.
The Italians and Irish moved to the build Empire State Building, British construction workers headed to Germany in times of recession (events infamously recalled in Auf Wiedersehen, Pet), while the number of migrant construction workers in Qatar now outnumbers the country's population. The fluid nature of the industry requires a global workforce.
In the UK, foreign-born workers now account for roughly 10% of the construction workforce, according to estimates from the ONS, although this has likely been much higher in recent years. This figure also does not paint a full picture of what is happening on the ground. In London, for example, non-UK nationals account for 40% of the "construction of buildings" workforce. Without investment into the local labour market, growth in the construction sector will mean companies must continue to employ workers from abroad for new projects, many of whom may not be able to speak English or will not be proficient in it.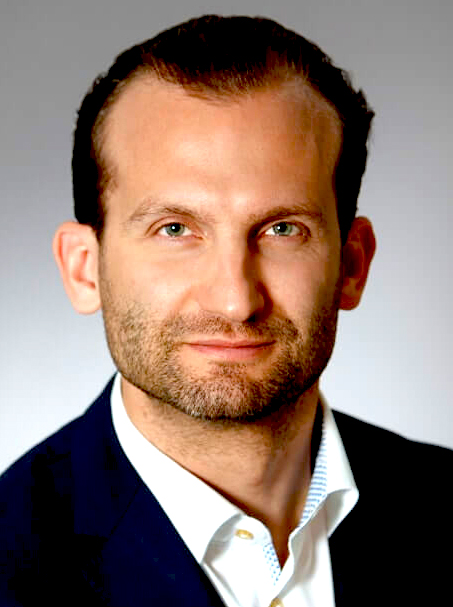 By their very nature, language barriers increase risk and lead to inefficiency, yet we are seeing more different languages and cultures on site than ever before. In an industry where health and safety, as well as productivity, are paramount, this gives rise to new challenges for leadership.– Sander van de Rijdt
This presents a unique labour issue for the sector. By their very nature, language barriers increase risk and lead to inefficiency, yet we are seeing more different languages and cultures on site than ever before. In an industry where health and safety, as well as productivity, are paramount, this gives rise to new challenges for leadership.
Reseacrh from the Chartered Institute of Building found that more than 40% of workers noted language barriers made collaboration difficult and reduced overall productivity. Solutions previously have involved relying on fellow workers to translate instructions or to place those with a shared language together on site, but neither is practical and neither solution offers the flexibility required on a modern construction site. The stresses are evident. 
How can technology bridge this gap?
As well as strong ties to migration, the construction industry has also always been driven forward by technology. However, in recent times, this has begun to be neglected. Despite construction being worth roughly 6% of UK GDP (and 6% of global GDP), the industry still hasn't undergone any significant digitalisation. From our experience, around 60-70% of construction companies are yet to digitalise at all.
It's why the UK government announced a £600bn productivity programme called Transforming Infrastructure Performance (TIP) at the end of 2017, which underlined the necessity of embracing digital solutions. This is because on-the-ground technology can directly tackle areas such as inadequate organisation and communication, two areas which were highlighted as among the most harmful to productivity by recent McKinsey & Company research.
Construction project management software is one digital solution that can be particularly effective at dealing with communication problems on site. Workers can now log into systems using a phone, laptop or tablet to see a complete overview of the construction site. With digital blueprints that provide easy ticketing, workers can interact visually with the entire site, through their chosen language.
These apps now allow site managers to use ticket creation to communicate tasks with a priority rating, where each one will require a completion date. Managers can therefore use their phone to take a photo of the issue, add it to the shared blueprint and have the option to include voice memos, text and annotations. These possibilities give managers a variety of communication choices to suit their relationship with each person on site. So, via the press of a button, defects or orders can be forwarded directly to the responsible party, along with a set of resolution deadlines and priorities, to be accepted.
It's not only that can this be handled in multiple languages, but because apps like PlanRadar have developed a user interface that is recognisable and straightforward to interact with, the whole experience becomes a familiar one that is visually easier to understand. No matter what nationality you are, thanks to social media, you will be fluent in the language of app-based technology.
Despite being only a decade old, the number of working age people using smartphones means that almost no training is required to upskill users as they will already be proficient in the technology. For example, an average PlanRadar user requires well below an hour of customer support a year. If you know how to use a tablet, then you know how to use the software.
What difference can this make?
These project management platforms allow companies to effortlessly lower the language barrier between workers and teams on site by introducing a digital system that is familiar and, in the speaker's native language, all team members can understand their tasks and have access to all current plans, appointments and documents.
Crucially, contractors can consistently implement their project objectives through direct communication with their managers or clients, wherever they are on site and in any format. As evidence and information storage is automated during the process, the project team can then create reports at the push of a button. This means you get all the information you need in one application and always have a complete overview of the construction site.
On-site applications like these can not only bridge the language gap but also address the breaks in communication on site. For construction workers, it might mean we are all finally speaking the same language.
Sander van de Rijdt is co-founder and managing director of PlanRadar, the web-based application that offers a SaaS (Software as a Service) solution for construction and real estate projects. The company, which has only recently launched in the UK, now has more than 4,500 customers and over 40,000 users from 43 different countries.