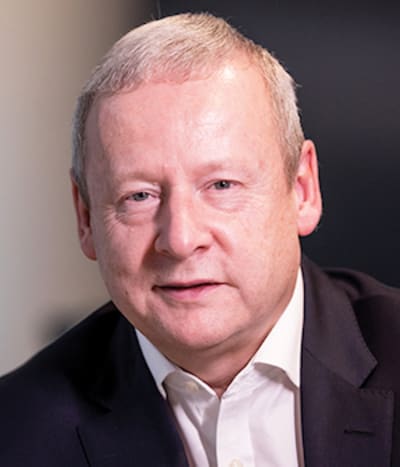 It would be great, if like a smart phone that you update and add apps to with a touch of a button, we could conceive buildings in a similar way. Neil Pennell, Building Clients Group and Landsec
With digital construction as an enabler, future buildings should be as configurable over the lifetime as a smart phone, says Neil Pennell.
As an industry, we need to focus on creating built environment assets that meet the needs of their users. The challenge is to produce buildings that are flexible, adaptable and easy to change.
It would be great if – like a smart phone that you can update and add apps to with a touch of a button, or a Tesla car that can be reconfigured overnight with new features – we could conceive buildings that work in a similar way. Buildings would then provide the base facilities that people need in their first iteration, and then as requirements change, rather than knocking down walls and replacing existing systems, we could reconfigure them through software updates creating more responsive and adaptable assets.
That would be the ideal building of the future: one where we can upload the latest operating system directly into the building infrastructure – extending its useful life, increasing its value and improving its function and flexibility. I recognise that buildings are large and complex and there will probably always be a need to make some physical changes over their lifetime, but there is a lot we can do digitally and in the process create a more responsive built environment, with the least possible impact.
We need to do more with less and strive for continuous improvement – using efficient digitally enabled repeatable processes to build faster, better and more cost effectively to ensure a more sustainable future.
A principal characteristic of digital technology is its speed of change and rapid obsolescence, which is in sharp contrast to the permanence of the built environment. As a consequence, it is probably the last major sector to be disrupted by digital technology. However, the world is changing: our buildings need to respond to the challenges of accelerating climate change, societal change and technology change. The adoption of digital technology and data-led decision making at each stage of a building's lifecycle will enable us to provide the flexible and adaptable solutions needed.
For the Buildings Client Group, the vision is to be a catalyst for change and a source of knowledge to accelerate the digital transformation of the client community.
Neil Pennell is not only head of design, innovation & property solutions at Landsec, but also chair of the Centre for Digital Built Britain's Buildings Client Group (https://www.bimplus.co.uk/news/landsecs-neil-pennell-appointed-chair-cdbbs-client/).