In the first part of our end of year series we find out what our built environment techies want from Santa… what they made of 2017 and what they are hoping for next year.
Stefan Mordue, regional consultancy manager, i3 by Aecom
What would you like for Christmas this year for work?
It has to be the ScanSnap ix500 scanner. This thing is a beast and can scan 50 pages of text at the push of a button. Ideal for striving towards that ultimate goal of a paperless office! I think I might actually enjoy submitting my expenses.
For play?
I am really hoping Santa will bring my kids (ie me) a Traxxas TRX 4 Land Rover Defender (pictured above) remote control car. I can't wait to see their little faces when they (ie me) get to open it on Christmas day.
If money was no object?
It would have to be the MWE Emperor 200 (pictured below). It's basically an immersive workstation that wraps around you, with space for six monitors, surround sound and even an air filtration system. At $5,300 I think it will be staying on the Christmas list somehow…
What's been the standout moment/development this year for you?
I have two. Winning the Constructing Excellence North East Outstanding Achievement Award. That was pretty special. The other is joining David Philp within Aecom's global life-cycle data and information science consultancy, i3.
Biggest disappointment?
Falling down the stairs in February and fracturing my ankle in three places. I lost a bet and had to wear a pink glittery plaster cast, although I did raise £1,000 for charity, 
New Year's resolution?
To accomplish my goals for 2017 which I should have done in 2016 because I promised them to myself in 2015 and planned them in 2014.
Mike Turpin, director, Innovating Futures
What would you like for Christmas this year for work?
Top of my list at the moment is definitely a new laptop. Something that is lightweight and built for mobility yet still has plenty of power to fly through the biggest BIM models. At the moment it's a close call between the Dell XPS and the Razer Blade although the new Microsoft Surface Book 2 looks promising.
Unless Santa has special access to pre-release tech I'm going to have to wait until 2018 to look at the new "HTC Vive Focus" VR headset which doesn't have a published UK release date yet. This VR headset, which doesn't need to be wired to a computer and doesn't rely on using mobile phone technology, looks to be a game changer to the current VR market.
The Razor Blade laptop
For play?
My big tech hobby outside of the world of BIM is IoT and small customisable computer systems, primarily the Raspberry Pi and Arduino. My tech list this year will definitely include some more Raspberry Pi Zero W units as well as a variety of sensors for my next project.
If money was no object?
If money was no object then I would be answering these questions aboard a luxury yacht in a much hotter, sunnier climate sailing around the world.
In terms of money no object tech there are so many things I could dream of owning. Near the top of the list has to be the new Tesla Roadster, these are some seriously cool cars and really impressive demonstration of disruptive technological advancements in an industry.
We all know that current cars are going to have to be replaced and Tesla are showing the world we don't have to settle for a Prius life.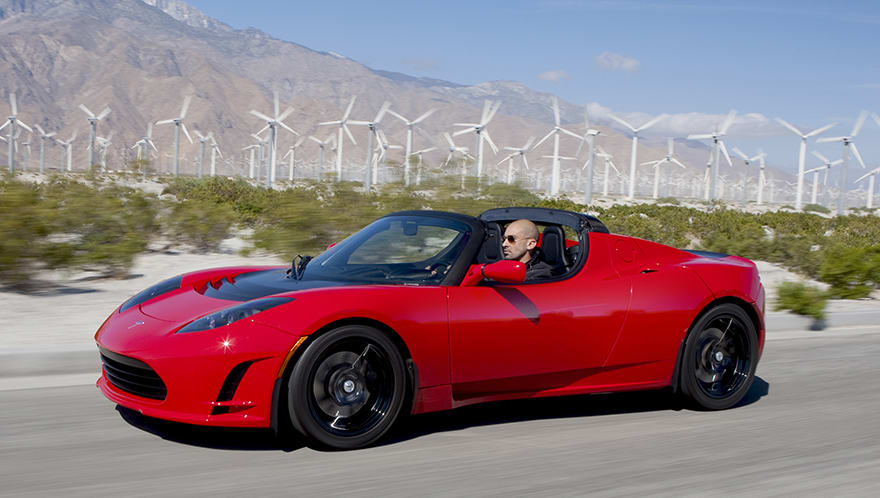 The Tesla Roadster (Tesla Motors/Wikipedia)
What's been the standout moment/development this year for you?
This is an easy question for me as without doubt it was making a decision back in the summer to set up Innovating Futures and begin work as an independent BIM and digital transformation consultant.
After spending my entire career working for large multi-discipline companies it's a big change operating as an SME, but several months in things couldn't be better. It's a fantastic sense of achievement being able to help clients in a variety of industries overcome their BIM-related challenges.
Biggest disappointment?
I'm generally quite an upbeat optimistic person (The glass is always half full!) so I don't think there's really been any big disappointments. A couple of minor disappointments for me from 2017 are firstly that with so much on this year I wasn't able to make it across to Autodesk University or BILT Europe, both of which are great conferences.
Secondly I am slightly disappointed in the UK government's adoption of BIM Level 2 since last year's mandate, it seems to have taken a back seat while the spotlight shifts to Digital Built Britain. The only saviour to this point in my opinion is the UK BIM Alliance and the fantastic work the group is doing to keep pushing and supporting BIM Level 2 across the industry.
New Year's resolution?
I'm not usually a big one for new year's resolutions and should probably aim to follow the big top three (drink less, eat healthier, exercise more). I am trying to get into going for an early morning run to start the day at least once or twice a week but it's difficult to get the motivation for it at this time of year when it's wet, cold and icy outside.
The other one at the request of friends and family would definitely be to stop talking BIM in the evenings and weekends.