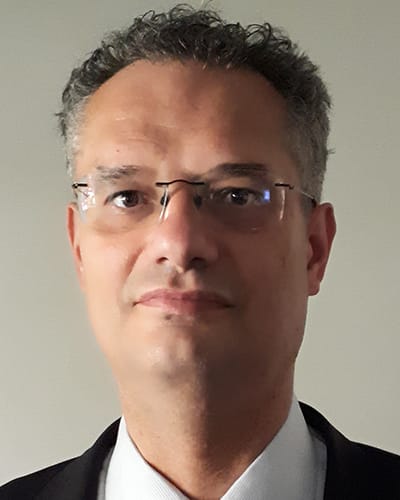 'It is only a matter of time before clients will require contractors to provide data models of each project, complete with computational metrics, IoT-focused protocols and linked data.' Angelo Ciribini, University of Brescia
Angelo Ciribini, artificial intelligence (AI) specialist at the University of Brescia and a member of the European Council on Computing in Construction believes digitalisation will achieve more than robotics in de-risking building projects.
Many global contractors are currently investing heavily in digital processes and technologies to become more efficient and productive in their tendering and construction activities.
They are looking closely at a range of AI-based scheduling tools, IoT-based machinery, robotics, augmented reality-driven crews as well as distributed ledger technology aimed at improving quality controls and payment procedures.
At the core of their activity is a desire to quarry giant data sets from completed BIM-based projects.
However, because their efforts are not joined up intelligently, they are often unsuccessful and large sums of investment funds are being wasted.
To move forward more cost effectively, it is time to establish an overarching framework in the form of an AI-related platform which can capture and successfully exploit these large data sets. If this platform can be established in the next few years, it will offer contractors a crucial competitive advantage.
It is clear that clients are eager for contractors to achieve this AI breakthrough. They can see the benefits in working with digital twins, cyber functional and behavioural doppelgängers of the physical construction sites and erected built assets.
So it is only a matter of time before their construction contracts will require contractors to provide data models of each project, complete with computational metrics, IoT-focused protocols and linked data.
In this way, client and contractor can collaborate to create a comprehensive and holistic building strategy.
The biggest hurdle to be overcome in achieving this holistic approach lies in creating semi-autonomous algorithms that can support an AI-based platform's decision-making process. Up until now, working with common data environments and BIM servers has been the main way to achieve these aims, but they have not proved particularly effective.
Consequently, a more subtle and sophisticated computational eco-system is needed, one which harvests the supply chain's data sets in order to provide better predictive assessment of the suppliers' expected performances.
Only this way can clients achieve the ultimate objective of making the construction process less risky for investors.
This digital objective is far more fundamental to the future of construction than on-site robotics, however exciting that prospect has become for some future gazers.