Project planning software specialist Asta Development last week promised that a cloud-based BIM system that will integrate the designers' 3D design model and the project manager's scheduling information and project timelines would be fully launched by the summer.
The Eleco BIM cloud links project plans and 3D models using the IFC4 data format. Designers will be able to use industry-standard design tools such as Revit, with Asta releasing "plug-in" packages to allow design files to be opened directly in its project management software.
Alternatively, users can adopt Arcon design modelling software, owned by Asta's parent company Eleco and popular in Germany. Sweden's Bidcon cost modelling software, also owned by Eleco, is the third element in the Eleco BIM cloud offer.
Asta unveiled the new BIM option at its National User Forum last week, where executive chairman Michael McCullen said: "The aim is to try and bring our products together, and to create an integrated system for the market. But people who want to continue to use best of breed products can do so.
"At the moment, if you want to link a Gantt chart with a 3D model, you need two bits of software, a project management tool such as Asta Powerproject and a design review product such as Navisworks. For the first time, a planning system will have a 3D capacity built directly into it."
"We're bringing 4D capacity to planners, which will be an invaluable tool – at tendering stage you'll be able to play around with the schedule and then later compare it to the reality on site."
Asta's pre-announcement is designed to gauge industry interest, and determine which software products available in the market should be linked to the Eleco BIM cloud via plug-ins.
A single user licence for the combined software package and BIM cloud access will be £1,295, compared to £995 for Asta Powerproject alone. Currently, Asta says that 69 out of the Top 75 contractors hold Asta Powerproject licences.
Cloud data storage will be available on a subscription basis, but is likely to be free for the first 12 months. 
McCullen said that the new product was likely to appeal to existing Asta Powerproject users, and would bring more mid-tier projects into the BIM world.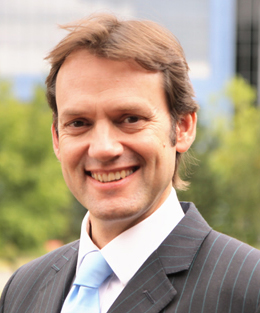 We're bringing 4D capacity to planners, which will be an invaluable tool – at tendering stage you'll be able to play around with the schedule and then later compare it to the reality on site.– Michael McCullen, Asta