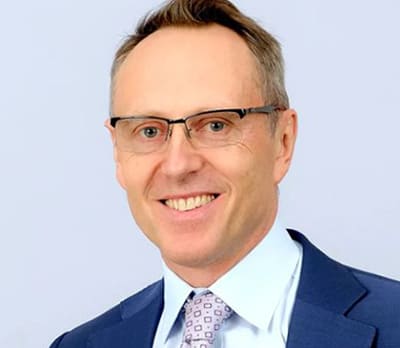 'If we achieve our aims the UK will be a world leader in construction – opening the doors to opportunities in a sector expected to be worth over £10 trillion globally by 2025.' Sam Stacey
At the heart of the Sector Deal, the Construction Innovation Hub will bring technologies used successfully in other industries to transform built environment processes, writes Sam Stacey.
The UK construction industry is facing a once-in-a-generation opportunity for transformation, but it cannot deliver the infrastructure and homes the UK needs the way it currently operates. The industry is very labour intensive, processes depend on one stage being completed before the next starts, there are high levels of material waste, variable quality, and gaps between designed and actual asset performance.
In the past, construction has been held back by industry fragmentation and lack of applicable technology. We will change that through a partnership between government and industry.
In July 2018, the government published the Construction Sector Deal as part of the Industrial Strategy. The Sector Deal describes how government procurement will drive change in the design and assembly of buildings, how skills challenges will be addressed, and how £170m provided as part of the Industrial Strategy Challenge Fund (ISCF) will bring to market the solutions needed for transforming construction.
This will mobilise a critical mass of clients, construction firms and materials suppliers to start the transition to a new approach that embraces digital, and offsite manufacturing technologies.
To seize this opportunity, the sector will have to change – it will have to go through the industrial and information revolutions. The challenge is great, but if we achieve our aims, the UK will be a world leader in construction – opening the doors to new market opportunities in an expanding sector expected to be worth over £10 trillion globally by 2025.
At the heart of the Sector Deal is the Construction Innovation Hub (CIH). This ties together and enables all other elements of the Sector Deal – collaborative R&D, building strong supply chains and the government's £20bn a year construction procurement to deliver better-performing buildings. The CIH consists of a partnership between three centres of excellence: the Manufacturing Technology Centre (MTC), the Building Research Establishment (BRE) and Cambridge University's Centre for Digital Built Britain (CDBB).
The CIH will bring technologies used successfully in other industries to the construction of buildings and infrastructure. Digital technologies will be used to design buildings based on components – in the same way cars are built now. Manufacturing processes will be developed to produce these to high standards – enabling rapid production of buildings to lower costs.
Value of data
Data will become an increasingly valuable commodity – with material traceability, so we will know what has been installed where and to what standard – making buildings safer.
Safety on site will also improve, making the sector attractive to a more diverse workforce. Factories established as part of new growing UK supply chains can be located where the social return is greatest, bringing regeneration and skilled jobs to manufacturing heartlands.
Digital techniques such as augmented and virtual reality will be brought into construction for the first time. The latest generation of robots will assist workers on site and in factories. Self-driving excavators and robotic cranes will be introduced to construction sites. Smart sensors and digital systems will be incorporated in buildings and infrastructure, so they can manage and maintain themselves.
All this will mean that we will be able to build much faster, cheaper and more sustainably than we do today. Not only, for example, will we be able to produce nine schools for the price of five today, but the learning experience for the pupils in those schools will be better.
The Construction Industry Sector Deal represents an opportunity to make the UK construction industry a world leader.
Sam Stacey was previously Skanska's innovation director and is now head of the Transforming Construction Challenge at UK Research and Innovation