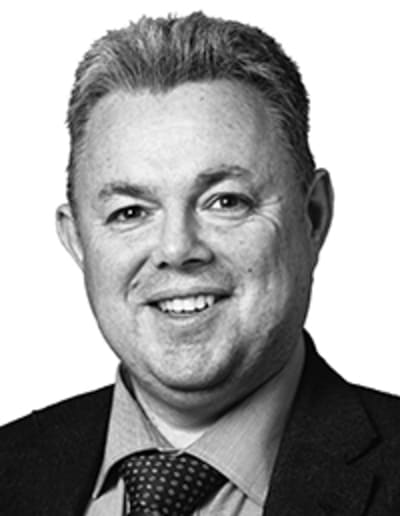 'Occupancy levels of our built assets will change dramatically and we will need better understanding of how our existing buildings and infrastructure should be shaped.' David Philp, Aecom
The post covid-19 recovery is a prime opportunity to accelerate the shift towards digitalisation in construction, argues David Philp.
As the country slowly begins to emerge from months of lockdown, many of us will no doubt have taken some time out to think about the so-called 'new normal' and what it means for us. Social distancing and other protective measures look set to remain with us for the foreseeable future. This has already started to raise some big questions about how we do things in construction. The new normal will require a new way of doing things: what you might term 'business as un-usual'.
The past few months have already seen a seismic shift towards digitally enabled collaboration in the construction sector. While this happened as a direct result of not being able to interact in person, it was nonetheless a reminder of the transformative potential of digital technologies and processes which, if fully embraced, could enable more sustainable and productive ways of delivering and operating our built infrastructure.
Collaborative thinking
Planning the route to recovery has helped to sharpen focus on the need for much greater innovative and collaborative thinking in construction. This is evidenced most clearly in the Construction Leadership Council's (CLC) Roadmap to Recovery, which rightly shines a spotlight on the need to up our game in the digital space. By embedding digital and manufacturing technologies and processes, we can lay the foundations for a sector which is far more resilient, performs better and which understands value in whole-life terms.
It is vitally important that any interventions made during the industry restart and reset phases help lay the groundwork for a much wider transformation. Digital and applied technologies can help us model and understand the parameters of sustainable operations and optimise whole-life CO2 outcomes, transforming how and what we build.
With a drive towards high-performing assets and encouragement to use high-performance computing, energy analysis and the Internet of Things (IoT) to automate processes, we can better achieve the fundamental goal of net zero.
In addition to accelerating the pace of sector transformation, we can also help to maintain the UK's reputation as a world leader for the digital built environment, benefiting the economy as a whole.
The first step will be to accelerate the uptake and embedding of the digital tools and processes, particularly those developed in partnership with industry, especially the UK BIM Framework. Secondly, we need to ensure convergence with other related themes, especially manufacturing, digital twinning, to support new and ever-complex infrastructure challenges – especially those related to productivity and quality.
Thinking once again about the 'new normal', as many organisations announce permanent homeworking arrangements for their staff, occupancy levels of our built assets will change dramatically and we will need better understanding of how our existing buildings and infrastructure should be shaped.
With building owners increasingly needing to reorganise and prioritise their asset portfolios, the Digital Innovation Hub is creating guidance and frameworks around the 'digital estate'. It demonstrates how digitisation of an existing estate with a joined-up data approach can help gain better insight, making more informed decisions and providing a better coordinated approach to an organisation's asset management strategy based upon more complete and accurate asset information.
The next few months – and quite possibly years – will be like none we've experienced in our lifetimes. There will be challenges aplenty, but opportunities aplenty too. For our part as the Construction Innovation Hub, we'll be working in full support of the CLC Recovery Plan to ensure that digital technologies and processes are at the heart of how we do things in future.
David Philp is the Construction Innovation Hub's digital impact director, and director of BIM in Europe, the Middle East and Africa (EMEA) at Aecom