Digital design and BIM are changing the UK construction industry fundamentally, and while there are no national standards in place, there is strong interest in creating them. In this CPD in partnership with Bluebeam, Rob Dunn explains why
Digital design platforms and BIM are fundamentally changing the design and construction industries. PDF design platforms are the staple digital toolboxes of designers, engineers and contractors, and BIM technology has allowed technology to be integrated into project delivery and has advanced to a point where stakeholders can make informed decisions in the design process that can substantially reduce costs over a building's lifetime.
Despite the established use of these technologies across the design and construction industries, there are no national BIM or design standards in the UK except for national projects. Bluebeam Revu is the dominant PDF design platform for the industry, and so Bluebeam has a strong interest in common standards for design and also for BIM, and has been helping to drive standardised approaches to design and construction technology in the US, Sweden and the UK in recent years (see box below).
The transition to PDF design platforms and BIM affects every design and construction professional and business. In the UK, however, the manner and method of incorporating these changes has remained specific to individual contractors. Currently, only government contracts have national standards for BIM, and those standards simply require BIM Level 2, for which certification from BSI Group is available.
The requirements for BIM Level 2 certification are the proven ability to provide a digital environment in which information and 3D models are shared through a common file format. BSI offers training and development resources to BIM companies and contractors to reach Level 2 to make government contract bids as competitive as possible.
The processes to define and communicate standards on every project are time consuming and expensive, particularly when every large contractor tends to have reached similar standards independently. Companies tend to keep their standards and methods for steps such as design review, QA/QC or data requirements as privileged company assets, but the reality is that everyone is taking similar steps to handle challenges that are universal to the industry.
The push for UK standards
There is a growing interest in the UK design and construction fields for national standards that every contractor and subcontractor can understand and abide by. The B1M, a worldwide construction video channel on YouTube, has a goal of inspiring and educating design and construction professionals and changing the perception of construction generally.
The B1M has created a working group of six top UK contractors (Interserve, Mace Group, Multiplex, Osborne, Sir Robert McAlpine and Willmott Dixon) to collaborate on new UK PDF Guidelines for BIM professionals. This is an ongoing process with a goal of accreditation with buildingSMART international and ISO standards.
Standardisation is an important area of interest for Bluebeam, because we believe when standards are shared across nations and even international lines, BIM deliverables become even more efficient and cost effective as redundancies in communication and training are eliminated. Standards optimise processes and create new efficiencies by increasing cooperation and accelerating workflow.
When everyone uses the same standards for any measurements or tools, including PDF files, everyone is already fluent in the same language. This is part-icularly important for subcontractors operating in the field, but there are other benefits to standardising PDF usage for contractors and other design and construction professionals (see below).
For more information on the power of standards, visit www.bluebeam.com/uk/landing/granskning.
Bluebeam Revu is the dominant PDF design platform for the industry
Individual and industry-wide benefits
"Standards are a rising tide that raises all ships," says Rennie Chadwick, consultant and former COO of Osborne. While individual contractors can benefit from standards, it is when an entire nation or industry shares standards that the benefits become systemic and increase for everyone.
However, there are benefits for individual UK contractors to pursue standards now. Here's seven benefits to consider and goals to aim for.
Fewer redundancies in mundane tasks. How many hours are taken by having to search documents for information? How many jobs are done twice by team members who were not on the same page? Streamlined and standardised data management means reducing mundane tasks in sorting through information such as notes and purchase orders.
The pertinent data is available and findable. You need the right info at the right time, but if everything is simply in the cloud and isn't well tagged and searchable, then valuable time can be wasted just looking for that one file. Use standards to make data management your asset, not your problem.
Uniform quality. Standards raise the quality of work, partially by streamlining team members' and managers' efforts, but also by pushing a uniformity of digital material. Team members tend to raise quality to meet standards, and understanding the rules and limits of design or BIM frees team members to make the important decisions instead of worrying over presentation or style. A simple standard often creates a ripple effect of adoption and repeated steps.
Better planning. Standards make planning simpler. When you know that every document is created the same way, when every design has project numbers and ISO codes in the same place, when you can trust that your documents are properly managed, there's more time to spend working on contracts or better purchasing deals. And, once subcontractors are in the field, you can trust that complex issues have been simulated ahead of time and predicted in the plan.
Better design management. Designs change. Plans have to be altered, sometimes quickly. A strong and cohesive set of standards make the last-minute changes much more manageable. Any changes that are made are in the context of the complete build, so there won't be any unforeseen consequences.
Digital skills. The future of building design, review and communication is increasingly digital. If you're not already investing in those skills now, it's time to start. By creating and refining standards, you're keeping your digital toolbox and skills up-to-date and competitive. It's no accident that government contracts require BIM Level 2. Large private contracts are won on virtual models that demonstrate the design, predict the build and the performance of the building.
Mine your metadata. If you are consistently using labels and titles according to well-crafted standards, you can export all kinds of data into different file formats such as CSV or XML and gain insights into your processes. For example, if you aggregate changes to documents over QC using custom markups, you can audit your work for compliance to QC standards in moments, not hours or days.
Standards you can create
There are steps and goals that every contractor should consider in the discussion of standards for PDF files, whether they do so independently or in collaboration with industry partners. Here are 10 steps towards standardising your data, design and build processes around PDFs.
Consistent placement and labelling of designs allows easy recall of information
1. Choose a data and/or digital manager. Ultimately, every step comes down to human initiative and instruction. Choose someone that understands and values standardisation in the design and build processes, and empower them to track compliance both internally and externally.
2. Use a TrueType font. By using a TrueType font, you'll be able to read any material on any platform or OS.
3. Consistent line style. Use the same type of line for every feature of design. Windows are always dashed lines, walls are always 12-point solid lines, and so forth.
4. Consistent naming and labelling. Every PDF design should be named or labelled according to a consistent standard, and have a name or label in the same place of the PDF itself that indicates exactly what design it is, with project numbers or IDs so anyone looking for that PDF can find it quickly. Sheet naming detail and labelling keeps documents organised so team members can quickly find the information they need instead of hunting for one drawing in a file of hundreds.
5. Consistent placement of design and labels on the PDF. Designs should be placed at the same point with the same margins, and labels at the same point on every design.
6. Design data minimums and maximums. When contractors and subcontractors are in the field they need their design immediately. That means if they're retrieving data from the cloud, they need the smallest amount of data possible. Design standards for data-hog design tools such as hatch fill can reduce document size.
7. Machine-readable PDFs. Make your PDFs machine readable, always, to ensure that you can share and collaborate over working documents instead of simply images. This calls back to using TrueType fonts.
8. Create and use custom markups. There are many custom markups available in Revu, but  a standardised toolset for markups has numerous advantages. First, team members always know a cloud means something different from a callout or a check. Second, standard markups allow for clean data captured in a PDF to be outputted and leveraged by project team members down or up stream.
9. Standardised workflow. Make and keep smart document traffic standards. Anytime a document is marked up, changed or updated, there should be a record. This is particularly important for QA/QC, where documents can face hundreds of hours of review and a single error of accounting can require a costly correction in the future.
10. Standards in the contracts. To ensure compliance with the standards you've created, make following the standards for subcontractors and partners part of their contractual obligations.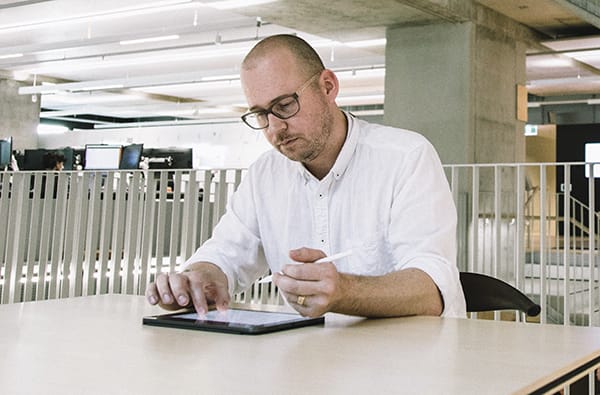 Arup Australia goes digital for design review
Bluebeam Revu and Studio cut time spent by up to 60%.
Arup Group has a diverse team of CAD technicians and modellers who serve projects all around Australia and New Zealand, Singapore, Indonesia and Malaysia from 12 offices. In seeking to ensure quality deliverables to its clients, Arup found issues in the quality and accuracy of as-built drawings and the consistency of manual document markups for design review.
Being frustrated by the lack of quality and consistency in both the markups and drawings themselves was enough to push Arup to implement Bluebeam Revu, the project efficiency and collaboration solution trusted by more than 1.6 million architecture, engineering and construction (AEC) professionals worldwide, delivering enhanced PDF-based takeoff and workflow automation tools that span the project lifecycle.
"Revu has significantly reduced the amount of time I spend checking and manually reviewing each page," says senior technician Ben Taylor. "Revu paid for itself in a couple of months; it also made my life incredibly easy in terms of how I produce and edit the PDFs that I need to work with."
The industry-specific tools within Bluebeam Revu and Studio have allowed Arup to cut design review times by as much as 60%.
This article has been produced in association with Bluebeam