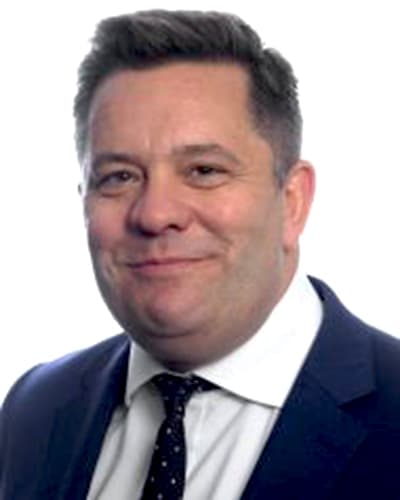 'Offsite methods offer real potential to transform day-to-day working conditions in the construction industry – with hugely positive implications for health and safety and wellbeing.' David Rowsell
Construction may be have been slow to adopt new technology but the advance of offsite manufacturing means that the pace of innovation is finally accelerating, explains David Rowsell, area director for Northern Home Counties, Morgan Sindall Construction & Infrastructure.
Advanced manufacturing, automation, big data, and artificial intelligence are all transforming the way we work – with new modes of working enabled by technology shaping our world and creating new futuristic industry landscapes.
Although the construction industry hasn't always been the fastest adopter of new technologies, the advance of offsite methods of construction is one area where we can clearly see the sector beginning to evolve and adopt new ways of working that maximise the efficiencies presented by technology and open out new avenues for delivery.
Mark Farmer's seminal 2016 report Modernise or Die, which explored the future of the industry and off-site construction methods, reinforces the challenge that the UK's construction industry faces "inexorable decline" unless longstanding problems including a lack of innovation, collaboration, and appropriate training are addressed.
In light of these challenges, exploring new ways of working and how best to incorporate new technologies and approaches into the construction industry is key. These adaptions are also vital if we hope to make construction an attractive career option for millennials and Generation Z.
The human factor is critical to the success of all construction projects and offsite methods offer real potential to transform day-to-day working conditions in the construction industry – with hugely positive implications for health and safety and wellbeing.
Operating in a controlled, indoor environment enables a more stabilised and efficient process, which enhances the potential for driving efficiencies and creating enhanced methods of delivery.
Ashmole Primary School
We've witnessed this first-hand at a number of projects we've delivered which use offsite construction methods to great effect, including Ashmole Primary School, Fairfield Lower School and Abbey View Primary Academy.
Ashmole Primary School is a new two-form entry London school our project team has delivered for the Education & Skills Funding Agency (ESFA) via the Southern Construction Framework (SCF). The building will provide a new permanent home for Ashmole Primary School, with 2,072 sq m of learning space for 420 pupils aged four to eleven.
Offsite construction has been key to the delivery of the project. Our project team installed a number of modular elements including structural insulated panels (SIPS) whilst the full design of the whole frame, intermediate floor and roof was completed and federated before manufacture and was constructed offsite and delivered to site in stages.
Using offsite construction methods at Ashmole has delivered multiple benefits including reducing the traditional frame build by five weeks due to the use of SIPS. Just in time deliveries and offsite fabrications have reduced on site logistic delays and improved productivity.
External windows and doors were also designed and manufactured off site, while internal doors and ironmongery were custom-made to the specification of the school requirements. Vitral Rooflights were also designed and fabricated offsite.
Delivering the project entirely through BIM, has enabled the team to design the building frame incorporating mechanical, electrical, and structural services – an optimum design solution.
Fairfield School
Alongside the benefits presented by the offsite construction methods we implemented on Ashmole Primary School, other technologies have also enhanced the build process. In partnership with our Morgan Sindall Group sister company BakerHicks, the multidisciplinary design and engineering company, our project team used a Microsoft Hololens mixed reality headset to perform installation checks.
Working collaboratively with BakerHicks' specialist BIM team we were able to project our live construction BIM model onto the mechanical, electrical and public health (MEPH) installations on the site. A customised app was developed, enabling the team to view and interrogate the project's MEPH installation.
The team superimposed the holographic BIM model onto the soffit of the ceiling – enabling them to walk through the building wearing the HoloLens headset, which acts as a self-contained holographic computer, to check and audit the actual built product against the original design.
This is a great example of the essential role mixed reality technology can play in quickly and easily identifying any potential issues with the build; the headset can record what the wearer is seeing and is fully interactive, enabling any changes to be communicated to the design team.
We're incredibly excited about the potential that off-site solutions and new technology presents to enable the industry to evolve and incorporate new technologies and processes which boost innovation and drive efficiencies across the sector.