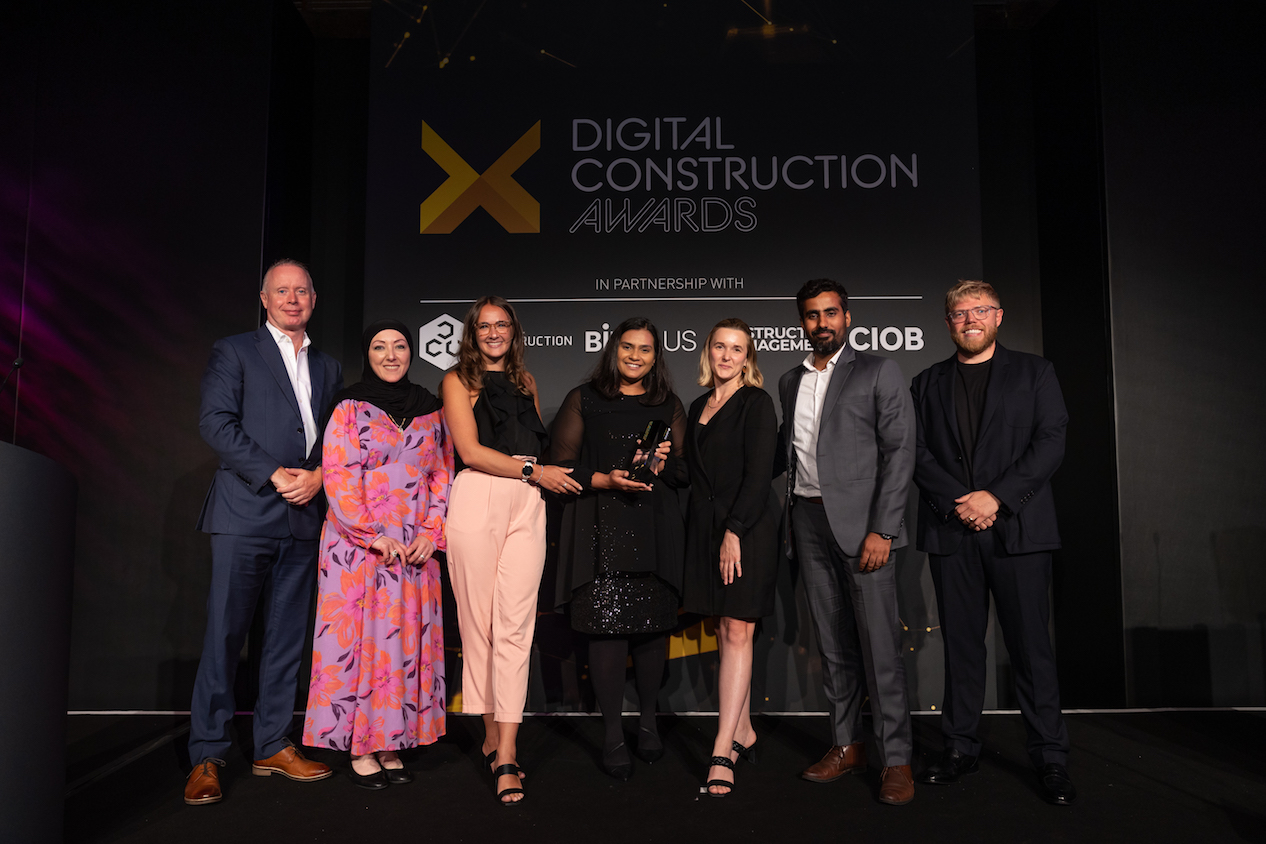 Faithful + Gould's Local ID tool won the Best Application of Technology category, sponsored by Everwarm, at the Digital Construction Awards 2023 last night (4 July).
Created in-house by teams in London and Bangalore, Faithful + Gould's Local ID tool gives developers and local authorities the power to leverage a wide range of data so that they can analyse, improve and optimise their housing developments (including associated infrastructure) and investment.

Category sponsor
Demographic data, for instance, can improve the placement of new housing estates, schools and GP surgeries, easing the pressure on local infrastructure. Knowing the incomes, lifestyles and needs of the locality allows developers to turn generic plans into bespoke solutions, making them more targeted and efficient, which in turn can tilt the business case in favour of development.
Local ID also provides statistics around modes of transport, which can help in making crucial decisions regarding transport infrastructure in localities.
"This was a great example of the determination and curiosity needed to make a positive difference to the communities in which we all play, live and work. A stand-out submission."
What the judges said
In its initial stage, the tool comprised a PowerBI front-end with Excel as the underlying database.
Upon successfully demonstrating the functionality, Faithful + Gould realised a more stable environment was necessary to host the data so the tool could be scalable and sustainable. Considering the volume and complexity of the data, and the intended usage in future, Faithful + Gould decided to use Azure Data Factory for data ingestion, storage and carrying out analysis using AI and machine learning.
Since its soft launch, it has been used on major schemes, including the current Portsmouth City Centre regeneration scheme and on a new estate in the London Borough of Enfield.
Faithful + Gould's Rebecca Petas, senior development project manager, and Harsh Vardhan Jakharat, senior information manager, shared their joy after collecting the award: "We hoped that we had a good chance to win tonight, but there were a lot of other great projects out there.
"We recognised that when we work with public money, it's very important to drive efficiencies and that we are spending it in the right places."
Best Application of Technology shortlist
Building a smart estate for Manchester Foundation Trust | BIS Consult with Manchester University NHS Foundation Trust, Morta, Esri UK and Concerto
Component tracking in complex supply chains: HMP Millsike | Kier with PCE, Ministry of Justice and Ynomia
Designing in efficiencies – how augmented reality has streamlined the design process | McAvoy Group with Korec Group
Digital Thumbs Up | L Lynch with Safety Shield Global
Heathrow Airport – water leak detection solution | Ramtech with Mace, Heathrow Airport and Wingate
Local ID | Faithful + Gould
Plymouth City Council's new crematorium, The Park | Kier
WholeHouse | Travis Perkins