L Lynch, Safety Shield Global and SCS JV's autobraking on dump trucks technology won the Digital Innovation in Health, Safety and Wellbeing category – sponsored by the Association for Project Safety – at the Digital Construction Awards last night (4 July).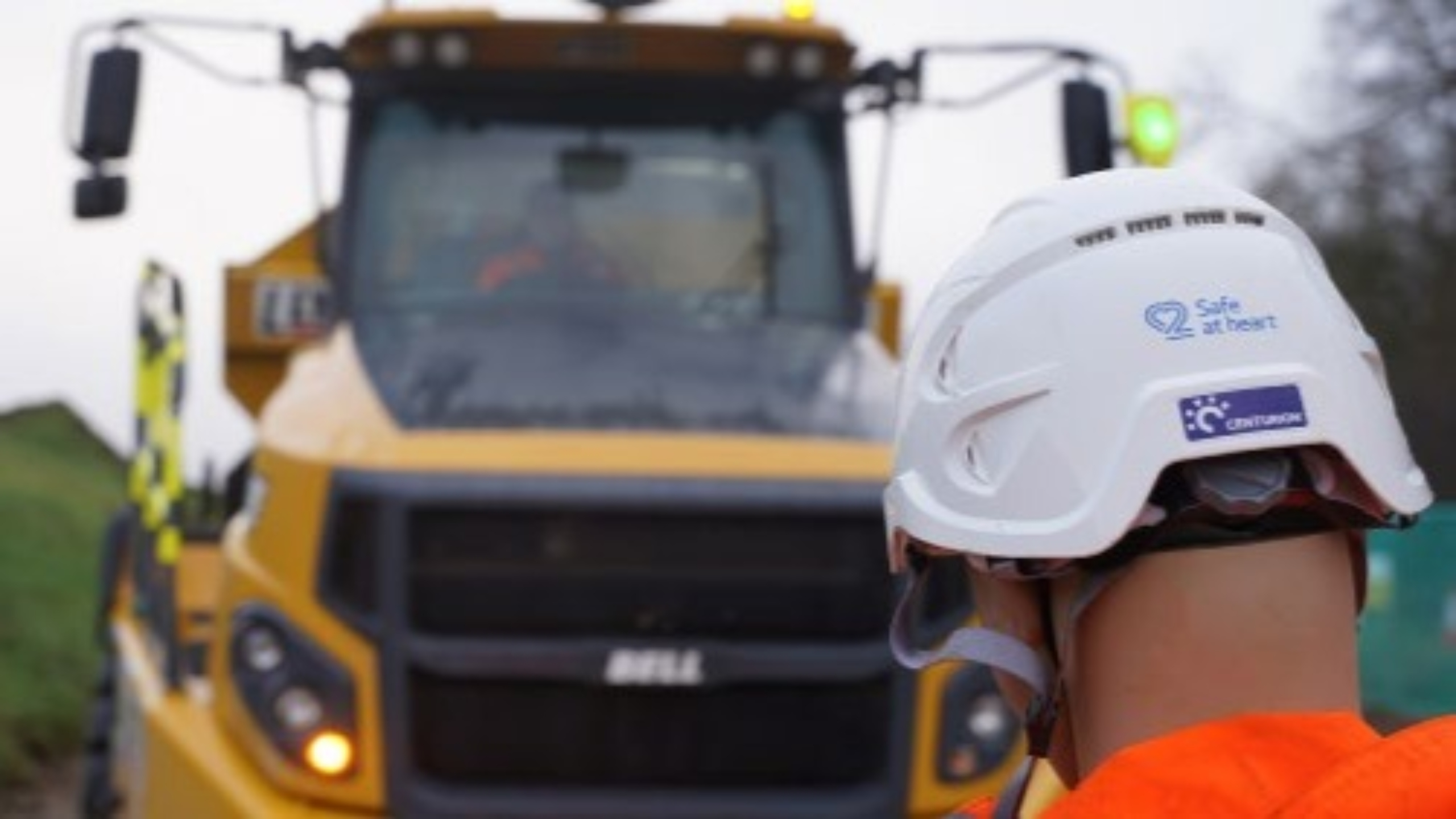 L Lynch decided to find a solution to one of the top fatal risks within construction industry – the people-plant interface – and came up with an intelligent autonomous collision avoidance system able to reduce accidents in the industry.
Category sponsor
After conducting extensive market research, Lynch and the Skanska Costain Strabag (SCS) JV concluded that an off-the-shelf solution was not readily available within the industry and that a bespoke system would need to be developed.
Lynch approached plant industry software specialist Safety Shield Global to find out if its AI collision avoidance system could be developed to support an autobraking system.
The first stage of the project involved the use of simulation of the CAN bus (the vehicle's black box), developed by articulated dump truck (ADT) manufacturer Bell Equipment, to allow the AI technology to communicate with the ADT and 'shake hands' with the commands being asked of it. After several weeks of trialling, the bespoke system was installed on an ADT.
'Lynch was able to demonstrate impressive safety improvements. The work was based on good preparatory research and was well documented. This is an excellent example of where technology can be deployed across the industry to reduce one of the biggest risks'
What the judges said
The system integrates the AI human form recognition host unit with high-definition waterproof and shockproof cameras, starting detection at 60m distance from the machine. Autonomous braking begins from 10m, and the machine comes to a controlled stop at a 2m distance.
Rigorous tests were conducted, allowing the proof of concept to be trialled in real-life conditions.
During the first weeks of trialling, the findings from the passive data identified 664 incidents relating to people-plant interface. This data resulted in the project team reviewing and adapting the site set-up. After reconfiguring paths and haul roads and looking at site access, the team saw a reduction in incursions to 30 alerts a day.
John Marley, senior works superintendent at SCS JV said: "Although we didn't expect to win tonight, we put a hell of a lot of work into it and feel like we deserve it. A year ago we were talking about the concept and tonight we are collecting an award. It's really rewarding, not just for us, but for the whole industry."
Jonathan Guest, CEO at Safety Shield, added: "It's been a jolly collaboration and it's been hard work. We delivered something really great in a very short period of time. We've created something that is saving lives and stopping collisions on sites. We've taken the first step in the journey of the way the industry is going."
People-operated plant managed service desk | Aecom with Anglian Water and Balfour Beatty
Autobraking on dump trucks | L Lynch with Safety Shield Global and SCS JV (Skanska Costain Strabag)
Digital ladder permit system on Hinkley Point C | DataScope Systems with NNB Temporary Works
Paterson Building | Imtech Engineering Services
HARM Zero at Manchester Aquatics Centre | Safer Sphere with Manchester City Council and Kier Regional Building Northwest
The future of modern contracting: VR health and safety training | Winvic Construction