The Digital Construction Awards attracted more than 140 entries this year, 62 of which have been shortlisted. Here we detail the shortlist for the Digital Innovation in Asset Management category.
The Digital Innovation in Asset Management category recognises the use of digital technology and processes in asset management. Entries could focus on include improved operational efficiency of an asset, more sustainable operation, improved maintenance regimes or the steps towards compliance with the golden thread. Entries could also focus on management of an existing asset(s) or the steps taken to enable effective asset management of a new asset(s) (being built) or both.
Six entries made the Digital Innovation in Asset Management shortlist, including the Balfour Beatty Atkins joint venture, Fauthful + Gould with Atkins, Orbit Housing and Aecom with Anglian Water and Balfour Beatty.
A19 Norton to Wynyard | Atkins with Balfour Beatty and National Highways
Balfour Beatty Atkins (BBA) has pushed new boundaries in the handover of major highway projects to the maintenance contractor through its work on the A19 Norton to Wynyard project in the North East.
BBA used the data-rich 3D project information model developed throughout design and construction to hand over a robust and accurate digital twin. The digital twin contained all newly constructed and existing highway elements present, such as pavement, barriers, lighting and drainage – geospatially positioned to their real-world coordinates. There were 4,500-plus newly constructed or modified elements
Each element also contained all asset data required by the client and maintainer, which allowed the digital twin to form the primary maintenance and asset management record for the project. This significantly reduced the requirement for physical 2D drawings and drastically improved asset management workflows.
The entire digital twin and attached asset data was also viewable on mobile devices.
Benefits of this exercise included time saved from drawing/model production and the relevant check, review and approval process. This was estimated to have saved around 1,700 hours of project work with a fee saving of around £67,000.
As well as investing in training its own team in the use of the digital twin, BBA held a series of workshops with National Highways and the maintenance contractor to detail the benefits of a digital scheme handover. These workshops were critical in paving the way for a handover agreement document, in which National Highways and the maintainer agreed to adopt a digital handover using the digital twin as the primary as-built record for the scheme.
Better building information management | Faithful + Gould with Atkins and the Government Property Agency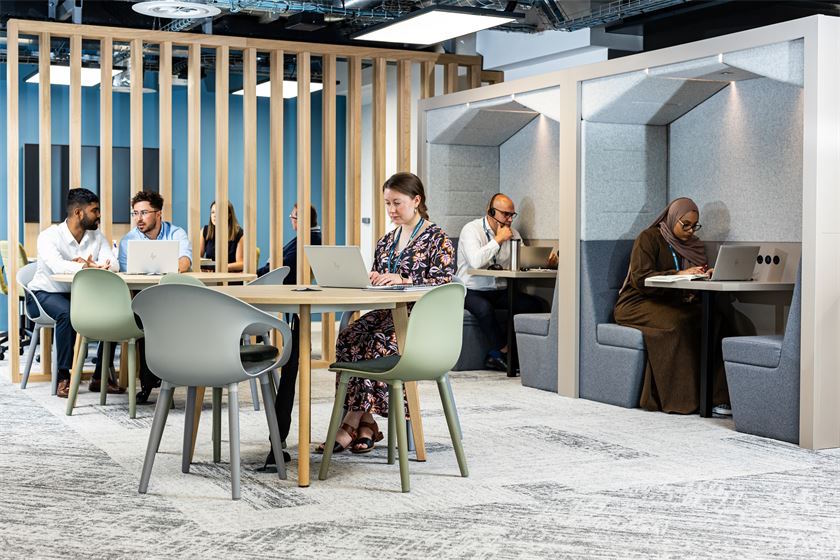 Faithful + Gould describes Better Building Information Management (B2IM) as a "ground-breaking approach to B2IM: a digital platform that shares information securely, coherently, and consistently, in an interoperable format supporting next-generation asset management" for the Government Property Agency (GPA).
The latter manages most of the government's 200-plus properties nationwide. Not only do these buildings vary greatly in size and condition, they are also occupied by a range of governmental departments, each with their own needs and challenges. Furthermore, the estate the GPA manages has grown from around 300,000 sq m in 2020 to more than 700,000 sq m at the end of 2021-22.
The GPA needed a digital solution based on a common language capable of delivering a portfolio approach across every asset, designed to be interoperable with every SME during every phase of the lifecycle.
Faithful + Gould's B2IM team designed that common language. Every property, regardless of size or location, is now named using the same formats and conventions. This allows the GPA to generate reports for buildings around the UK and drill down into specific aspects, generating insights that cut across the portfolio and reveal efficiencies. With consistently named and assured models, Faithful + Gould overcame problematic handovers and increased the cross-portfolio data insights gained from the GPA's assets.
In turn, this improves decision-making, enriching GPA's understanding of their portfolio. Transformational objectives, such as driving down carbon or right-sizing the government estate, are now much more achievable, because B2IM gives GPA the information it needs to identify exactly when and where to intervene.
Building a smart estate for Manchester Foundation Trust | BIS Consult with Manchester University NHS Foundation Trust, Morta, Esri UK and Concerto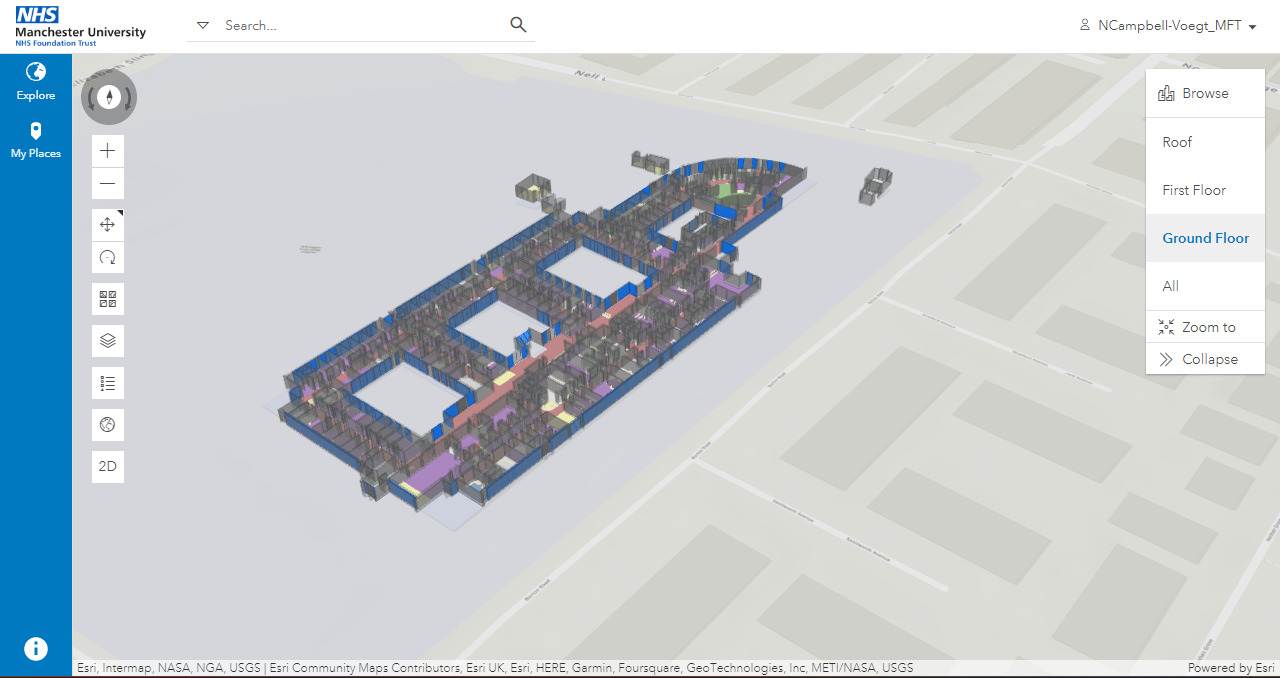 For Manchester Foundation Trust, the issue of data fragmentation and a heavy reliance on manual data processing was reducing efficiency across project delivery, asset operation and maintenance activities. It was creating a lack of transparency, reducing collaboration between different teams and departments, and most important, reducing trust and confidence to make effective decisions.
The trust has more than 80 managed properties across an area spanning from Liverpool to the Peak District. They include hospitals, community health centres and administrative space, as well as hundreds of off-campus facilities through which it delivers critical health services.
BIS Consult set about unlocking the value of the trust's estates data and creating a single view of the truth. Rather than following traditional approaches of large data migration and IT transformation programmes, BIS Consult took a different approach: it set out to retain and integrate the existing systems and data, to optimise the value of what was already in place, while introducing new tools for data integration, validation and visualisation.
BIS Consult's approach involved the capture of data daily from the trust's legacy CAFM system, Concerto, to an Azure database hosted by the trust.
The consultancy then used the Morta platform to digitise processes previously managed in spreadsheets and word documents, with a connected and customisable information hub.
BIS Consult then turned to the Esri UK ArcGIS geospatial mapping platform to create maps of the estate and geolocate the data.
ONE Engage | ONE Creative Environments with Totus Digital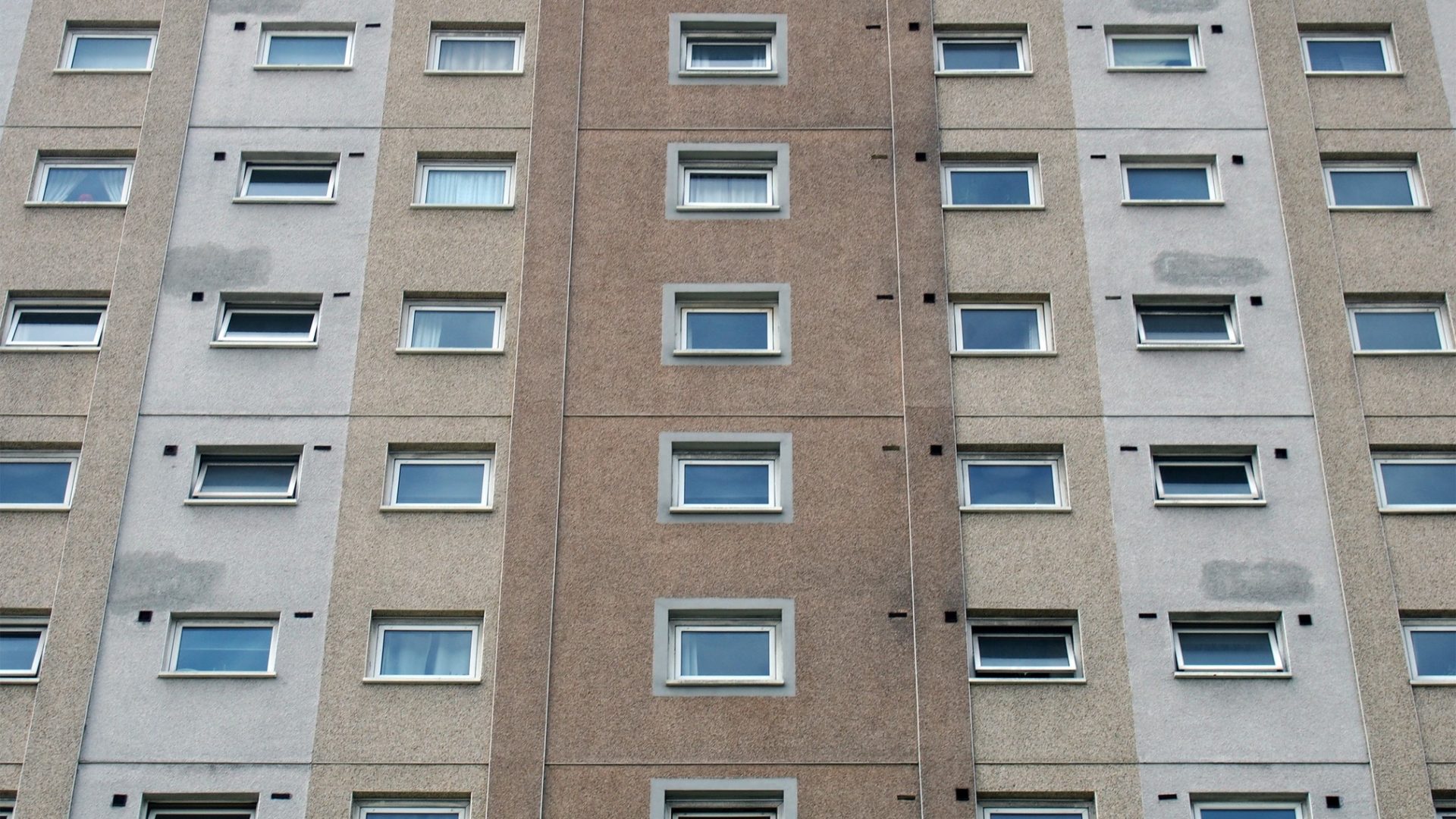 ONE Engage is a new building safety information exchange and engagement platform, developed in response to the Building Safety Act (2022). Co-funded by ONE Creative Environments and Innovate UK, ONE Engage provides the digital tools to connect residents, landlord safety teams and the Fire and Rescue Service, all in one place.
The Grenfell tragedy, Hackitt report, Building Safety Act (2022) and subsequent Fire Safety (England) Regulations 2022 are all placing additional obligations on duty-holders to ensure safety-critical assets remain compliant. Accountable and Responsible Persons must put provisions in place to share information relating to the management of these key assets with residents and also fire authorities, digitally.
At present there is no solution in place for the exchange of this vast information for the approximately 13,000 higher-risk buildings in the UK. The ambition is for ONE Engage to become the national standard, supporting the exchange of building safety information while also promoting data for public good.
ONE Engage allows critical information packs to be uploaded to higher-risk building profiles. This includes:
emergency packs for fire authorities in the event of an emergency;
resident safety handbooks that include all mandated (and non-mandated) information that should be shared with building occupants; and
emergency assistance planning.
ONE Engage has recently entered beta testing with an international tier 1 contractor, in collaboration with a local authority, on two operational higher-risk buildings, with 200 residential units in total.
Members of the Fire & Rescue Services are also set to trial the tool in mock-emergency situations.
Innovating with Scan-to-BIM to meet the golden thread | Orbit Housing with Parametrix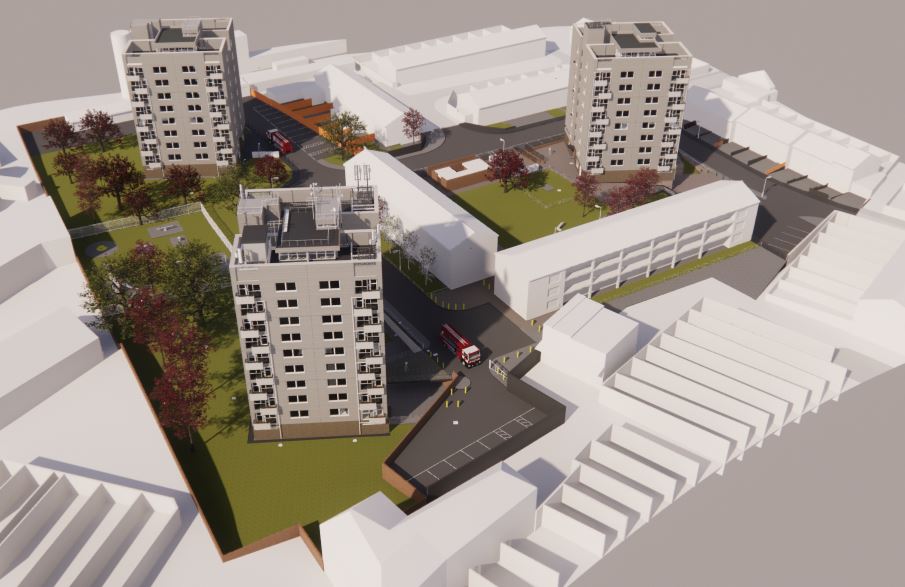 Orbit Housing is one of the UK's largest associations, managing more than 46,500 affordable and social rent homes across the South East, the Midlands and East Anglia. It owns 22 blocks that come into the scope of Building Safety Act of 18m or taller and several more that it leases rather than owns.
Orbit and Parametrix's Scan-to-BIM process created a robust golden thread of information required to implement the safety changes required by the new legal regime. In identifying its golden thread, Orbit has been able to inform its operational teams and customers on key building safety information.
On-site surveying operations included topographical, utilities, LiDAR, structural, fire, drone, thermal and asbestos surveys. To carry out so many different surveys, Orbit had to work with a large number of residents to obtain permission to access their properties.
Throughout the project, Orbit embraced a focus on safety and digital innovation that allowed it to transform the surveying outcomes into a holistic asset information model that provides the group with business intelligence required for everyday tasks of multiple departments.
Furthermore, the detailed geometrical representation of three 1960s social housing tower blocks enables Orbit to understand the condition of the building and the maintenance challenges before they occur. The embedded data against each modelled element not only synchronises with Orbit's CAFM system, but also follows the adoption of the HACT Data Standard, which will lead to better efficiencies across the entire UK housing sector.
Parametrix and Orbit are exploring how the potential for a simulation of a fire escape scenario through the Unreal Engine 5 can be used to educate residents and other project stakeholders in fire safety.
People-operated plant managed service desk | Aecom with Anglian Water and Balfour Beatty
The people-operated plant managed service desk (MSD) initiative is a product of Anglian Water's drive to improve its safety standards and incorporate the latest available technologies on all of its plant.
The initiative involved developing a centralised system to plan and then implement an update to the minimum acceptable safety standards on plant to incorporate cutting-edge AI human-form recognition and digital thumbs-up systems, alongside telematics and other increased safety features, such as height and slew restrictors.
This provides insights into operators' and site workers' behaviour and enables proactive identification and resolution of potential hazards, reducing the risk of accidents and injuries on sites.
The MSD allows reporting through live hire dashboards accessible to all partners working on the Anglian Water portfolio to drive performance, identify outlier behaviours and allow areas of risk to be focused on. The live plant utilisation dashboard provides real-time data and visibility of any plant active on sites, its location, ownership, standards, technical specifications information and utilisation data.
The winners of the Digital Innovation in Asset Management category, alongside the victors of the other 11 categories, will be revealed at the awards dinner on 4 July at the Brewery in London.
The Digital Construction Awards celebrate best practice and reward innovation in the application of BIM and digital technology in the built environment sector.
The awards are run by Digital Construction Week, the Chartered Institute of Building, and Construction Management and BIMplus.
Awards sponsors include the Association for Project Safety, BIMcollab, Bluebeam, Everwarm, Graitec, nima, Procore, Revizto and Sir Robert McAlpine.