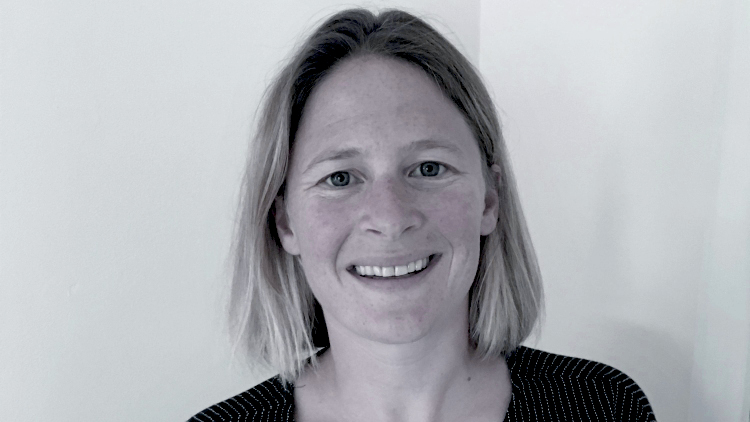 Helena Rivers, Director at Aecom and board trustee at the Institution of Mechanical Engineers, has won this year's Best Woman in Digital Innovation at the European Women in Construction & Engineering Awards. BIMplus caught up with her to get her reaction, and thoughts on diversity and inclusion, and what's trending in digital.
Why do you think you won?
It was a great surprise. I have had the privilege of leading a great team developing a digital solution, OCEAN, which is an operational energy and carbon benchmarking tool for global portfolios that gathers data and compares building performance with similar buildings that have similar servicing solutions corrected for the climate in which they operate.
I think it was this work, combined with the volunteer work I do with the Institution of Mechanical Engineering, especially in Diversity and Inclusion, which led to my win.
What role can digital play in the built environment's decarbonisation journey?
Digital solutions are critical to our delivery of the decarbonisation of our built environment in a timeframe that avoids catastrophic climate change. We have a shortage of skilled workforce to deliver decarbonisation projects, and digital tools can take some of the strain to enable more efficient and more affordable decarbonisation solutions.
Where do you think digital ought to be playing a bigger role within the sector and why?
We have a big challenge in the decarbonisation sector to push forward mass adoption of digital solutions as we generally have poor information about our built estate. We need to embrace digital solutions to build digital twins, whether that's at a really high level or fully integrated, live models. Digital twins can inform our decision-making process for decarbonisation projects. They can also alert us when buildings are not operating as energy efficiently as we anticipated and lead us to undertake investigations and interventions.
Which digital innovation in the past year has caught your eye and why?
The soliscloud app has really caught my attention. It's an app that enables you to track the generation from PV panels, level of storage in batteries, and the amount of power you are importing and exporting over a day. It is a great driver for behaviour change to maximise local use of solar generation. I have the app for my PV battery system at home and it's driving simple behaviour change like doing the washing in the middle of a sunny day when the panels are generating and the batteries are full.
What do you want to be working on next, and why?
I feel very lucky to be able to play a role in addressing the decarbonisation challenge in our built estate and leaving a positive legacy. I would like to take the solutions we have developed in the UK across the globe to support other countries with their decarbonisation journeys so that they can benefit from the lessons we have learnt and benefit from a more efficient, faster decarbonisation journey.
How can the industry attract more women?
I believe the reasons why we need more diverse teams is now very well-versed with regards to the benefits of diversity of thought and improved productivity. The transition from traditional construction to more focus on decarbonisation is, in itself, attracting a lot more women. Equally, the increase of digital solutions also attracts a more diverse workforce.
Engineering lacks diversity in many ways, beyond gender. To attract the talent we need to address the challenges it is essential we resolve over the next decade, and we need to be shouting about the exciting opportunities in our sector. We need to better paint a picture of the work we are doing to build a greener future to help attract talent from all walks of life.
How did you get into engineering?
I have always liked problem-solving and applying or adapting practical solutions. I learnt as I progressed my career, that I also really enjoy seeing the impact of my work. This is a great gift that comes with working in the built environment because of the pace at which we deliver projects. My ambition now is to leave a positive legacy. The biggest challenge we face as humanity is climate change.
Engineers in the built environment are in the very privileged position of having the opportunity to make a real difference, to create a better world for future generations to enjoy. I think it's this ability to improve the world that attracts a lot of girls into engineering and construction.
What have you seen work to interest other girls and women in engineering and construction?
Changing the imagery of our industry goes a huge way to appealing to girls who are making their career choices. The shift from graphics with all male construction workers to diverse teams problem-solving and using smart technology to create greener, less carbon intensive spaces makes a real difference. I also believe that it's very hard to aspire to a role you can't see.
As uncomfortable as it is for most of us women in engineering and construction, we need to make ourselves more visible to young girls and young women in early careers so that they can see they have an exciting future in our industry.