To meet environmental targets, we need a retrofit revolution. To empower that revolution, we must use digital twins, argues Ian Pyburn at IES.
With 80% of the buildings that will be occupied in 2050 already in existence, retrofitting has a crucial role to play in decarbonising the built environment. Improving the energy efficiency of the existing building stock must take priority and retrofitting in the UK needs to be ramped up to meet targets.
Despite this, renovation rates remain too low. There's an impression that retrofitting is an uncertain investment that involves significant upfront costs, with little certainty around the end energy and cost savings.
While this may have previously been the case, technological advancements have removed the need for assumptions, enabling accurate performance measurement and mitigating the need for guesswork.
Using technology for optimised retrofit
Digital twins are one form of technology that can be used to inform retrofitting decisions. With the most sophisticated digital twins using physics-based simulations – together with real data, AI and machine learning – digital models of existing buildings can be used to virtually test different design options. This enables building owners to make data-driven decisions and accurately predict return on investment.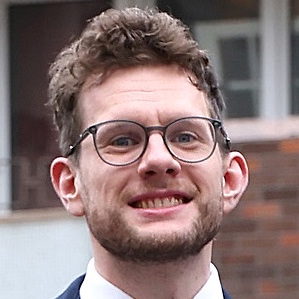 "Building owners can make confident decisions on the most suitable level of retrofit, assured that there won't be any costly mistakes later down the line."
Ian Pyburn
Data can be collected from multiple sources within the building, enabling accurate analysis of its performance to be relayed to the digital twin in real-time. The virtual model can then be calibrated for optimum accuracy and to ensure it behaves exactly as its real-world counterpart would.
Once the building's current energy performance is known, the highest source of energy consumption can be identified, as well as where energy is being wasted and thus where it can be saved. Upgrades and improvements can then be tested before implementation. For example, new windows, upgrades to the HVAC system, improved insulation or scope for renewable energy generation, such as solar panels. It is then possible to see which measures will be most effective for improving the energy efficiency of a building or group of buildings.
As a result, building owners can make confident decisions on the most suitable level of retrofit, assured that there won't be any costly mistakes later. With increasing regulation and net-zero targets looming, digital twin technology provides the reassurance that the right steps are being taken to make progress.
Once the optimum retrofits are complete, the building will be able to perform to a higher level, resulting in lower operational costs, extending the building's life and removing the need for demolition.
Considering embodied carbon
Buildings hold a significant amount of locked-in carbon that is wasted when they are knocked down. Carbon-intensive materials are then required to rebuild them, but unfortunately embodied carbon is often overlooked as a consideration.
However, with embodied carbon expected to account for around 50% of built environment emissions by 2035, it's important for building owners to consider that it is significantly lower with a retrofit than with a rebuild.
Digital twin technology can help to establish whether a retrofit is possible, before going ahead with demolition, and how extensive the retrofit must be to bring it up to standard.
"Digital twins can establish whether a retrofit is possible, and how extensive the retrofit is to bring the building up to standard."
Ian Pyburn
Dublin City Council's twin
IES has recently collaborated on a project with Dublin City Council to establish the most effective strategy to regenerate its social housing stock. Using its digital twin technology, IES carried out modelling of three residential blocks, assessing the full carbon impact and efficiency of four renovation strategies, from shallow retrofit to demolition and rebuild.
To establish which strategy would result in the biggest reduction in whole-life carbon emissions, the main sources of energy consumption were identified by calibrating data from existing energy bills of the social housing site.
Over a 60-year life, the best renovation strategy was determined to be deep retrofit. This strategy would mean each residential block achieving around an 85% reduction in cumulative emissions.
By utilising the digital twin technology, the council can make evidence-backed decisions to future-proof their social housing stock and meet emissions reductions targets.
The scale of the challenge is huge. Research shows that retrofitting rates need to triple to meet the goals outlined in the Paris Agreement and analysis by the UK Green Building Council found that energy consumption across commercial buildings will need to be reduced by 59% by 2050.
The UK's non-domestic building stock currently represents 23% of built environment operational carbon emissions. Without timely action to improve the performance of these buildings, net-zero targets will be far out of reach.
Technology solutions currently present the best opportunity to take on the momentous task of enhancing the energy efficiency of our existing building stock. Using built environment technology advancements will be fundamental to beat the climate change clock and decarbonise.
Ian Pyburn is business development manager at IES.