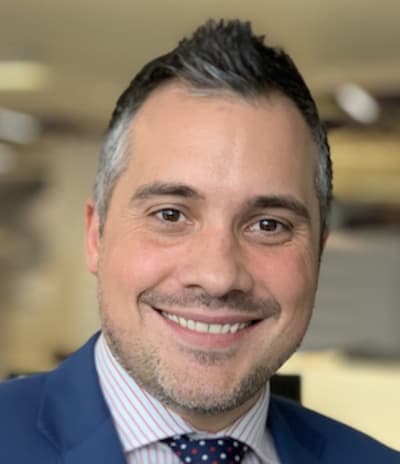 Digitising our manual processes has been a significant means of improving efficiency at all stages of supply chain on-boarding and engagement. Evan Sutherland, Balfour Beatty
Evan Sutherland reveals how Balfour Beatty is removing wasted time and money from supply chain procurement processes.
Lean is embedded within Balfour Beatty's Build to Last strategy and is a value by which the whole business operates. For the procurement team, this means striving to create value for our supply chain partners by driving continuous improvements in quality, innovation and value. Over the past year, we have taken the opportunity to focus on accelerating initiatives to improve the way we work with our supply chain, increase efficiency, digitise manual processes and create cost and time savings. The benefits gained apply to our customers, our supply chain and ourselves.
Using a digital platform, we can remove manual errors such as supplier duplication; this is suitable for even our largest contracts, and focusing on one platform reduces cost to the business. To do this, we now work to a "straight through" process when on-boarding our supply chain partners. This means that from the very first interaction, we aim to run the on-boarding process with minimal human intervention. This process begins with ConstructionLine, a database of more than 34,000 accredited suppliers, through which all potential suppliers are verified. ConstructionLine helps us validate and ensure that our supply chain partners meet our standards in areas including health and safety and sustainability. Using this system, we can be sure that our suppliers align to our values.
Contracts signed fast
One of the most noteworthy components of the digital supplier journey is DocuSign – a digital tool for remote, online contract signing. Where contracts were once signed on paper and copied multiple times for relevant parties sent via the postal system, this has now been taken online, increasing the speed of completion and reducing paper waste. In 2020, 2,600 contracts were digitally signed, with 82% signed within 48 hours and some even being returned within the hour! This significant improvement shows the true benefits of maintaining momentum around the digitisation of manual processes for advantages in time saving and efficiency as well as further developing our relationship with suppliers.
Digitising our manual processes has been a significant means of improving efficiency at all stages of supply chain on-boarding and engagement. We have also embedded the Jaggaer eProcurement Portal: a digital system encompassing all aspects of supply chain management including tendering, contract management and supplier performance management.
Through the use of this system, we can now run digital tenders. By doing so, we provide our suppliers with a consistent and transparent process, fully auditable and visible to supplier, buyer and client alike. In the past year, more than 2,400 tender packages were issued electronically to 3,800 suppliers. As well as the benefits of transparency, this system saves time through the streamlined management process that requires less human intervention, improving the efficiency of the tendering throughout the business.
Within the same platform, we have collated catalogues to simplify the buying process for products and services such as PPE, stationery, waste, mechanical and engineering equipment and builders' merchants. By digitising these buying sources for all projects, we can better monitor our spending and pay our suppliers quicker. For one supplier alone, we have seen 99% of payments made on time using the digital system, compared to 60% with the manual process.
Embracing digital
Our digital capabilities, coupled with our lean approach to procurement, has brought benefits for both ourselves and our supply chain. With more than 12,000 suppliers on our books, we understand the need to embrace digital tools to further drive efficiencies as well as developing better and more collaborative relationships with our supply chain.
Looking ahead, we continue to leverage digital technology with the roll-out of electronic goods receipt notes – a system that facilitates the digital acknowledgment of receipt of materials. Following a trial that began in June 2020, we saw 100% receipt accuracy through the digital systems, improving the speed and accuracy of receipts with limited manual intervention. Working with our supply chain, we will continue the roll-out across all projects throughout 2021.
Additionally, we are soon to deploy a new national supplier database that will become the sole and central place for all supply chain data. This system will enable us to better understand our supply chain, reduce manual input and increase the visibility of the capability and capacity of the businesses we work with. It will also include a supply chain performance measurement portal that will allow suppliers to better understand Balfour Beatty, driving continuous improvement and our commitment to being a great customer.
We recognise the important role our supply chain plays in our business and we endeavour to be the construction partner of choice, delivering on our promises and continuously improving, for the best combined approach for our customers.
Evan Sutherland is procurement and supply chain director at Balfour Beatty.