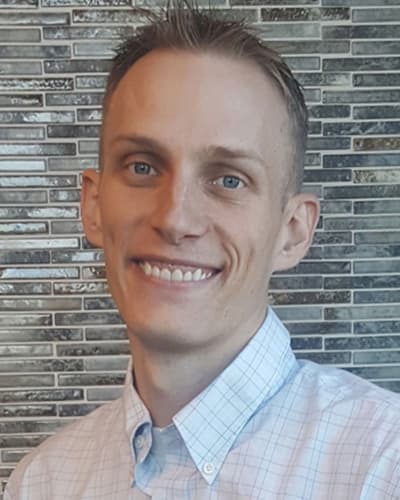 'It doesn't take a lot of imagination to picture a situation where one faulty piece of equipment can compromise the safety of multiple workers.' Bryan Christiansen, Limble CMMS
Bryan Christiansen, CEO of software company Limble CMMS, explores the challenges facing maintenance managers on busy construction sites – and how digital solutions can help.
Maintenance on building sites is a big business, both literally and figuratively.
As construction work is often tied with huge investments, no site manager wants to be in a position where they have to explain why the building process is not going according to plan.
One of the reasons why such a project could get delayed is equipment failure. Even from the initial planning stages of the construction, there may be a significant amount of equipment on site.
Most of the equipment consists of large machinery which might be hard to fix or replace in case of an unexpected breakdown. So it is imperative that maintenance is carried out in a timely fashion and that all machines are in proper working condition.
Even though construction work is increasingly being planned to tighter schedules and time spent on site eats into money allocated for the project, the essential but non-value-added activities such as vehicle and equipment maintenance are still often seen as secondary to the project and a hinderance to the site management.
Added to the need to maintain essential equipment and equipment is the fact that it can only realistically be done at certain times and must adhere to any health and safety directives that operate on the site. This means that any maintenance needs to be well planned so as not to disrupt the building process.
Maintaining equipment and systems on site is always going to be a challenge, but the fast moving and highly fluid nature of a construction site with its high turnover of staff and subcontracting of equipment, plus the obvious safety issues, creates some especially challenging issues for maintenance managers. These are among the most common:
1. Ensuring site safety
Construction sites are awash with moving vehicles and equipment, with a lot of different activities going on at the same time. On top of that, a major part of the work is done at height and practically every worker is under or near a heavy piece of machinery.
It doesn't take a lot of imagination to picture a situation where one faulty piece of equipment can compromise the safety of multiple workers.
While accidents are not something you can eliminate, you can at ensure that your machines are working properly by implementing and sticking to an effective preventive maintenance plan.
2. Knowing what you own, where it is, and if it has proper planned maintenance
When a construction company manages multiple sites at the same time, it becomes important to know where all of your assets are, and what their current condition is.
Knowing these details helps them to manage their assets, schedule planned maintenance, and to effectively deal with unexpected breakdowns.
One way to keep track of such data is to find and use a maintenance software that is a good fit for the construction industry.
3. Finding competent maintenance personnel
Construction sites are filled with equipment that may need special treatment or specific PPE to operate and maintain.
Furthermore, special equipment also generally requires extended training for service personnel which may ultimately affect when maintenance can be carried out. The service of dangerous equipment may also have to be carried out in an area away from the main working site to prevent the possibility of danger to general personnel.
On top of that, maintenance teams are often up against time constraints imposed by site management, which often creates an urge to cut corners and get the best job done in the time allowed.
You should always ensure that the time set aside to maintain a piece of equipment or a system is sufficient to complete any routine work and account for any extra work that may be found during a service call.
And, ideally, experienced maintenance technicians that follow industry best practices should be hired.
4. Keeping accurate records
One of the major concerns with the maintenance of equipment or systems on a construction site is the ability to keep accurate records and ensure that all the work needed is completed as required.
This is where a strong CMMS (Computerised Maintenance Management System) product can help the maintenance manager keep track of work that has been done, work in progress, future planned work, available technicians, available spare parts and more.
Bryan Christiansen is the founder and CEO at Limble CMMS. Limble is a mobile CMMS software that takes the stress and chaos out of maintenance by helping managers organise, automate, and streamline their maintenance operations