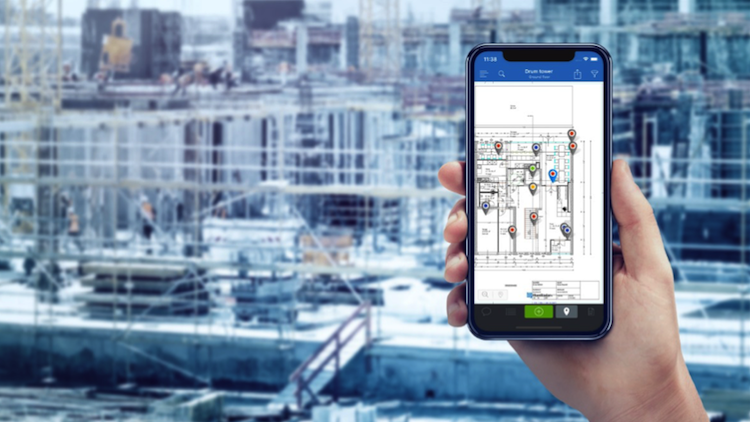 Fire safety consultancy IFC Group will use PlanRadar technology to digitise its inspections, fire risk assessments and audits across its projects worldwide.
With PlanRadar's flexible forms and checklists, IFC engineers will be able to use their mobile devices to record their assessment of each element of a building they inspect. They can also add photographs, videos, voice memos and other evidence and attach them to a location on a plan.
By digitising the data collection process, IFC's engineers can build a complete, time-stamped record of all evidence from a site, including any communication and decisions made.
A secure audit trail is stored centrally, making it easy to access at a later date. Data can also be exported into custom-built reports in the format required, ready for sharing with a client. This includes the use of a client-oriented dashboard.
Glen Sumner, associate director at IFC Group, said: "After thoroughly reviewing PlanRadar in 2021, we're very excited to roll out the software to our fire risk assessment teams. We had been looking for a software solution that was simple to use, that enabled consistency and that made it easy to share the results of assessments with clients. It was also important for us to be able to work with plans in hand and to be able to mark them up as needed.
"PlanRadar met all of our criteria and have done a great job in supporting our unique requirements."
PlanRadar country manager for the UK & Sweden, Matt Ryan, said: "IFC Group initially approached us looking to move their inspections and risk assessment teams to a single digital platform.
"Since then, our agile development and customer success teams have worked closely with them to build fire inspection forms, up-to-date fire risk assessment documents and automated client-ready reports.
"Fire safety compliance and legislation is an ever-changing beast, increasing in its comprehensiveness and complexity almost daily – and rightly so. This comes with challenges and extended liabilities, so it's important for us to stay up-to-speed and support the field at all times.
"Partnering with industry leaders like the IFC Group helps us achieve that, and helps them increase their teams' efficiency on the ground, with bespoke solutions to achieve detailed communication and reporting to clients and governing bodies alike."