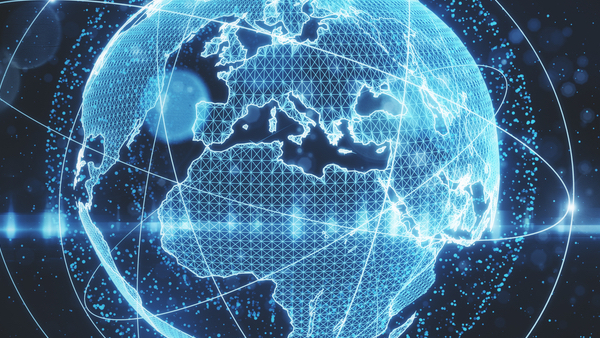 The Global Construction Summit 2023 starts tomorrow (Tuesday) so time is running out to watch the webinars live.
The Summit is the key annual event for built environment professionals seeking to understand the latest trends, learn best practice and uncover innovations from across the world. It is produced by the Chartered Institute of Building and Global Construction Review.
Speakers are drawn from major clients and contractors worldwide. The first session, focusing on sustainability, will be broadcast on Tuesday at 2pm GMT.
The second session provides advice to ensure new technology is successfully implemented. It will be broadcast on Wednesday 22 February at 2pm GMT.
The third and final session focuses on productivity and will be broadcast on Thursday 23 February at 11am GMT.
See below for more details and to register.
The Summit webinars are free to watch and each qualifies for an hour's CPD credits for those that watch them within a month of broadcast. Recordings are available to watch on demand shortly after the live broadcast.
Summit partners are PlanRadar and Buildots.
Global Construction Summit agenda
Wherever you are in the world and whether you're a client, designer or contractor, sustainability must be at the top of your agenda. This session will focus on the process of sustainability – carbon measurement and its impact, and the need and benefit of carbon skills, for example. Our speakers will draw on their experience of embedding sustainability into the built environment.
Guilherme Almeida, director of sustainability and high-performance design at architect Hickok Cole.
Porie Saikia FCIOB, head of environment, energy and sustainability at the Metropolitan Transportation Authority of New York.
Matthew Black, programme coordinator, Advancing Net Zero, at the World Green Building Council.
Richard Steer FCIOB, chairman of Gleeds.
Michael Yam, president of the CIOB.
22 February 2pm GMT in association with PlanRadar
To achieve the gains that digital construction technology promises, it must be successfully adopted by your team. What's the best way to do this? What mistakes can you avoid and what quick wins can you make?
Wes Beaumont MCIOB, associate vice-president, digital transformation leader at Aecom's US East and Latin America division.
Sadia Janjua, chief of digital transformation & innovation at the Port Authority of New York and New Jersey.
David Philp, chief value officer at Cohesive and chair of the CIOB's Digital and Asset Management Advisory Board.
Simon Phillips, senior consultant at PlanRadar.
23 February 11am GMT in association with Buildots
Poor usage of sites, subcontracted work unfinished and sequence deviations: in this webinar, Buildots will share the lessons from its analysis of 64 construction projects worldwide.
Joining him will be Cliff Smith, executive director of the Get It Right Initiative, the not-for-profit membership organisation that has adopted a multi-disciplinary approach to tackling errors in construction.
And Monika Skirewska, a civil engineer at Ferrovial, will discuss how productivity is monitored and optimised on the central section of the Thames Tideway Tunnel project.
Aviv Leibovici, CPO & co-founder at Buildots.
Cliff Smith, executive director of the Get It Right Initiative.
Monika Skirewska, civil engineer at Ferrovial.