Google's apps and operating system have already "disrupted" Microsoft's business – and now it could be planning to do the same for BIM and online collaboration in the construction industry.
According to online reports, the company's Google X development unit has been working on a project to offer the architecture and construction sector the project collaboration equivalent of Google Docs.
Originally code-named Genie, it is a cloud-based platform with online design and analytical tools that would allow designers and construction professionals to collaborate in real time.
This week www.globes-online.com, an Israeli business news site, reported that a prototype of the system is now being progressed by a spin-off company founded by Google engineers called Vannevar Technology.
Its website says the company is "reimagining building design for a more sustainable future", but carries no other details or contact information.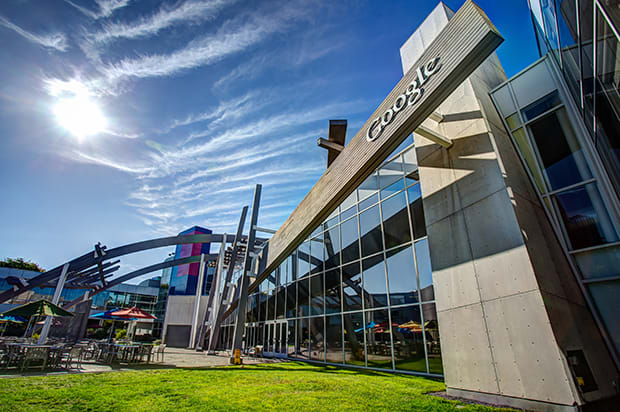 The Googleplex in California where the Google X team is planning its BIM app Photograph: Robbie Shade/Flickr
Details on Genie emerged from a report submitted by the Google X team to Google founders Sergei Brin and Larry Page and the company's management team around 2011, according to Globes-online.
The report presented Genie as a revolutionary technology for the construction of sustainable and environmentally friendly buildings, that could also deliver massive revenues to Google.
It also estimated that using Genie could help cut construction costs by 30-50%, and also shorten the time taken to design and mobilise projects by 30-60%.  
The Globes report says that the Google X team has already met leading US contractors, engineers and architects, as well as and major developers, apparently receiving "enthusiastic" responses.
Architect and BIM specialist Elrond Burrell, who works for Architype, commented on Twitter that he believed the UK government's BIM Task Group had also been given a preview of the technology last year, judging it a possible major contributor to Level 3 BIM. 
He told CM: "I remember people on the Task Force and Mark Bew referring to a Google thing that could "do" Level 3 BIM. It sounds like it gives you a situation where you have multiple people collaborating in real time, rather than exchanging static information."  
Google X is involved in the development of innovative products that are not core to the company's business, such as driverless cars and augmented reality Google glasses.