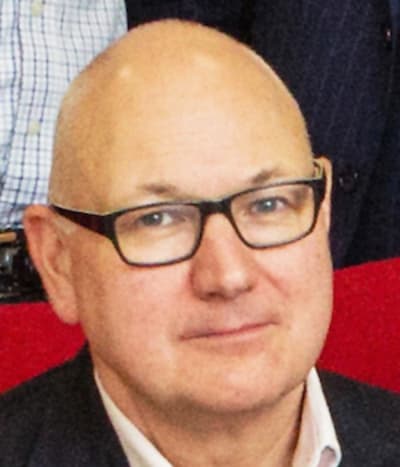 An organisation's digital strategy must tie into targets being set, including net zero carbon, pending legislation for high-risk high-rise buildings and planning and delivery efficiency. Terry Stocks, CDBB
Terry Stocks shares his thoughts on how the industry can help local government to realise the benefits of a digital approach to managing their estate and asset information.
The local authority sector is large and diverse. There are 343 councils in England who collectively spent around £25bn on capital expenditure in 2017/2018 and approximately £4bn on building maintenance and operation. This represents a 25% increase over a five-year period.
Local authorities have varied responsibilities and populations, but all are grappling with increasing budget pressures – not least due to the Covid-19 relief and recovery effort – which has the potential to drive operational decision-making to focus more on service delivery rather than estates management.
However, given their significant estates, approaching the planning and operation of an authority's assets through a data-led approach could have a significantly positive impact with every 1% efficiency on capital delivery yielding estimated savings of around £250m across the sector.
The current sector uptake of BIM is low. A recent survey undertaken by the local authority procurement group, the National Association Contractor Frameworks, stated around 75% of those polled were neutral or negative to the introduction of BIM.
There is a perception that the cost of entry is high with limited understanding of BIM and how it could support better budget efficiency and service delivery, as well as a concern that impact of change on existing culture and process might be too burdensome.
The cost of dedicated software, purchase of data environments and changes to current practice and procedures can add up to a significant entry cost. However, the real value of BIM is the specification and collection of data. The cost of BIM implementation needs to be proportionate, and return on investment (a £1 investment can provide up to a £5 saving) can be realised quickly. To start with a 'light touch' proof of concept first stage may be possible through configuration of an organisation's existing document management or file storage systems, such as Microsoft SharePoint or Teams.
There is also a perception that BIM is only for capital projects like new build and major refurbishment. Not many local authorities are aware of how it can be practically applied to deliver value and organisational benefits during a building or other asset's operation and use.
In order to be successful, an organisation's digital strategy must tie into the key targets being set, including net zero carbon, pending legislation for high-risk high-rise buildings and overall planning and delivery efficiency. Establishing a reliable and accessible data set will significantly speed up an organisation's planning, risk assessments, action planning and reporting, as well as compliance assurance.
There are, and will continue to be, policy drivers around the environment, health and safety and operational efficiency that further pressurise local authorities to demonstrate service improvements and compliance. Implementing digital ways of working and data management processes is key to help deliver against all these pressures.
At Stockport Metropolitan Borough Council, the adoption of digital information management at the authority was prompted by the threat of losing vital data due to the collapse of an external contractor. Stockport started the process by developing a proof of concept in SharePoint before appointing BIM specialists to support implementation. Managing the council's data digitally in-house has brought a range of benefits including increased standardisation, greater collaboration between departments and better long-term planning and management of the authority's estate and assets to help to achieve long-term objectives including cost savings and carbon reduction.
To support other local authorities to take the first step on the BIM journey, we are producing a short video aimed at senior council staff and councillors that sets out the benefits of adoption. This will be followed up by an interactive digital roadmap that will guide property teams through the steps and demonstrate how tools can be adapted to suit their information needs and capabilities.
Terry Stocks is chair of the Centre for Digital Built Britain's Local Authorities Working Group. You can read more about the group here: https://www.cdbb.cam.ac.uk/AboutCDBB/WorkingGroups/local-authorities-la-working-group
Read the BIM in Local Authorities report here: https://www.cdbb.cam.ac.uk/files/111120_bim_in_la.pdf