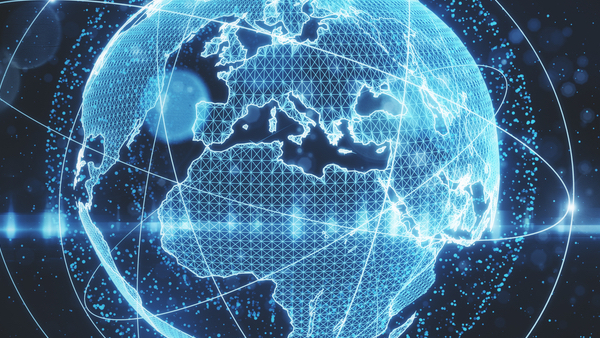 The Global BIM Network is calling on public sector BIM and digital construction professionals across the world to share their experiences and best practice.
Building on the Network's established and free-to-use Information Collections evidence base, the Call for Knowledge seeks information and expertise from people, organisations and stakeholders across the public sector with direct experience or knowledge of guidance, tools and evidence related to the introduction of built environment information management into public policy and public sector project delivery.
The aim is to share best practice and resources of global in-country experiences implementing national strategies to digitalise the built environment and deliver societal benefits including improved transparency, efficiency, sustainability and resilience.
The aim is to gather information from across the world to build a credible, diverse, legitimate knowledge base, open and useful to all
Adam Matthews, Global BIM Network
Adam Matthews, chair of the Global BIM Network, said: "There is wide recognition that digital transformation is a critical enabler for the public sector which manages public expenditure on community services, utilities and infrastructure.
"Enabling international collaboration between stakeholders driving national digital strategies accelerates progress, avoids duplication of efforts and fosters common standards and policies to increase shared global benefits. The aim of the Call for Knowledge is to gather information from across the world to build a credible, diverse, legitimate knowledge base that is open and useful to all."
Matthews continued: "Responding to our Call for Knowledge and being part of the public sector network community is an opportunity to co-develop guidance and tools, collaborate across borders, learn from each other, and create new opportunities as part of a national digital strategy that drives collective and sustainable economic growth that serves the public good."
The Network was launched at the Global BIM Summit in March 2021. It is supported by the the Foreign, Commonwealth and Development Office, the Department for Business, Energy and Industrial Strategy and the Construction Innovation Hub.
There are now more than 125 public sector members of the Network drawn from 40 counties. Current members of the Network include representatives from government ministries and agencies (economy, finance, construction, business and industry) and multi-lateral organisations (the United Nations Office for Project Services [UNOPS], Inter-American Development Bank, and Asia Development Bank).
"We learn a lot from sharing. Having examples from other countries helps us to push the roadmap in our own country. No country has to start from scratch because other countries can show us what needs to be done," said Ngoc-Binh TA, head of BIM Team in Vietnam.
"Collaboration has borne fruit: one of our biggest successes as a result of having a formal network has been securing funding from the Inter-American Development Bank for three years. Our organisation is currently one of only two regional BIM networks in the world, the other being the EU BIM Task Group," said Carolina Soto, president of the Latin American Governments' BIM Network.