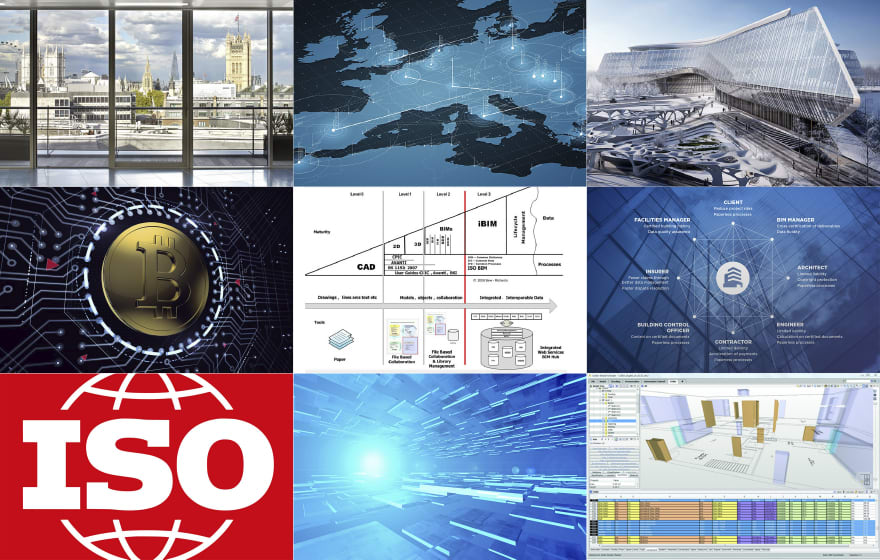 News
2018 review: Blockchain low-down heads top most read stories in 2018
19 December 2018 | By BIM+ staff
With blockchain being touted as the answer to late payment and improved workflow perhaps it's not surprising that our story first published at the end of 2017 continued to garner interest to become the most read story on our site in 2018.
But there was plenty of interest too in other potentially game-changing technologies and processes. Here's what proved the most popular during the year.
1. Blockchain and construction: the how, why and when
As the title suggests this piece written by Anastasios provided a clear and comprehensive insight into the technology and how it could impact construction. Read more...
2. Explaining the levels of BIM
Stefan Mordue's back to basics continues to prove a draw. Read more...
3. First international BIM standards to be published this year
Bimplus.co.uk was quick out of the starting blocks in June with news that the first two international standards for BIM were set to be published later this year. The move marks the transition from the PAS 1192 series of standards to international standards. Read more...
4. BIM benefits quantified for the first time
In June we reported that the application of BIM Level 2 could save the government £400m a year according to a report by PwC, which has developed a methodology quantifying the financial benefits of BIM for the first time. Read more...
5. Which countries have the highest levels of BIM adoption in Europe?
An in-depth analysis in June by Ammar Azzouz, Paul Hill and Eleni Papadonikolaki proved very popular with Bimplus readers. It looked at the problem of the lack of knowledge of how BIM and its associated digital innovations and artefacts are applied across different European countries.
The authors compared BIM's adoption in seven countries: Denmark, Germany, Ireland, Italy, the Netherlands, Poland and Spain. Read more...
6. Custom scripts push BIM boundaries
Stephen Cousins' interview in September with Eckart Schwerdtfeger, BIM associate and programming guru at Zaha Hadid Architects, generated plenty of interest. The discussion ranged from custom scripting to push the boundaries of software, why more clients have started to demand BIM in 2018, and the future of design in the cloud. Read more...
7. Back to Basics – The What, How and Why of BIM and FM
Although the application of BIM-enabled facilities management has the potential to add significant value to assets and estates, there are many challenges that need to be considered to make the transition easier and the benefits clearer to all. In this piece Graham Kelly provides an overview of the current approach to FM and what BIM can bring. Read more...
8. French start-up develops Blockchain solution for BIM
In June we reported that aFrench tech start-up is developing a Blockchain-based solution it claims will transform BIM into a truly collaborative and legally binding process. Read more...
9. The Common Data Environment: the digital space where BIM data flows
Stefan Mordue, co-author of BIM for Dummies, architect and consultant at NBS Business Solutions, offers his guide to setting up and using a Common Data Environment, in the latest article in a series explaining BIM topics from first principles. Read more...
10. Moving from PAS 1192 to ISO 19650
BIM+ spoke to Rebecca De Cicco, director of tech consultant Digital Node, about the transition and progress from the PAS 1192 suite of standards to the new ISO 19650 1 + 2, and how organisations and business should prepare for this, both in the UK and globally. Read more...