Opinion
Why BIM brings tangible risk management benefits
4 June 2019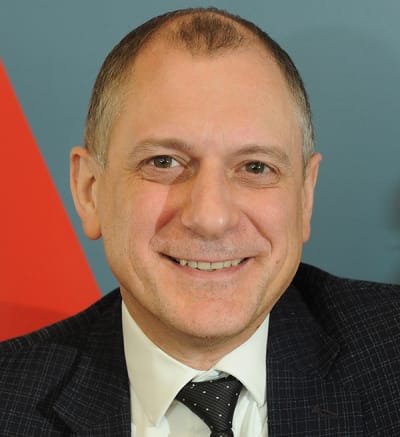 'To ensure that 4D models (eg incorporating time) are as accurate and reliable as possible, and can support and drive intelligent decision-making, it is important to ensure that all project data is rigorously coded and linked to mandated workflows at an early stage.' Bob Hide
Bob Hide argues that a lack of understanding of BIM's benefits is one reason why it is underutilised in construction.
Providing increased data visibility, BIM has the potential to drastically improve time and cost certainty across the lifecycle of large-scale construction and infrastructure projects, particularly if it is the only system in use.
However, a lack of understanding of its capabilities and the fact that many projects still use disparate systems, mean that its full potential as a cradle-to-grave risk management tool remains underutilised.
The recent introduction of new ISO standards affecting the way information is organised is adding to the complexity. So how can project managers best harness this systems-based technology to improve standards of risk management?
BIM is an intelligent process which involves creating a digital description for every aspect of a building or project. Providing a virtual environment for project managers to work through the entire construction lifecycle, from inception through to demolition, the technology has the potential to improve risk management processes by increasing data visibility across all phases of the project.
For example, BIM-enabled modelling can be used to predict issues in construction sequencing, allowing project managers to put mitigation strategies in place in good time and helping to avoid costly delays.
Whereas traditionally, information about buildings or projects was contained in a paper trail of various documents and drawings with multiple versions, reducing data visibility, BIM provides project managers with an easily-accessible, single source of truth.
On the one hand, the ability to integrate 3D models with time and cost data allows risks to be identified across the project timeline. This helps to prevent time and cost overruns. On a smaller scale, these comprehensive records can also assist with routine operations and maintenance tasks. For example, the system is capable of providing a full overview of a single light switch and its full installation and maintenance history in a matter of seconds.
While BIM clearly has the potential to significantly improve results on building projects, a lack of understanding among senior construction teams is one reason why it is currently underused. Often the technology is confused with simple, 3D modelling, which lacks the ability to enter time and cost data in order to improve planning processes.
A resistance to change and legacy investments may also lead project managers to rely on a number of disparate systems for managing data across areas such as cost and risk management.
In February 2019, the British Standards Institution (BSI) published two new international standards related to BIM: BS EN ISO 19650-1 and BS EN ISO 19650-2. Providing recommendations for the organisation of information about construction works using BIM, the standards are intended to provide a universal guide.
Reducing the likelihood of fundamental differences in BIM implementation between projects, the guidance provides the construction industry with much-needed clarity around data usage in these scenarios, and project managers should embrace the opportunity to improve their understanding of the new rules, and the efficiency of BIM processes.
To fully take advantage of BIM's risk management potential, it is essential that project managers take a proactive approach to researching the technology's various capabilities, and carefully consider the exact benefits they are seeking to attain from their investment. For example, is it their priority to optimise a project's construction sequencing, improve health and safety management or identify potential cost risks?
As BIM relies on data from a variety of specialist teams, cross-project collaboration and effective communication are also key. To ensure that 4D models (eg incorporating time) are as accurate and reliable as possible, and can support and drive intelligent decision-making, it is important to ensure that all project data is rigorously coded and linked to mandated workflows at an early stage.
Ultimately, the more project managers understand about the capabilities of BIM software, the better equipped they will be to manage risks across the project lifecycle. Moreover, while the technology still represents a significant investment for most projects, it is worth bearing in mind that in many cases, the benefits to be gained from BIM will far outweigh the initial outlay.
Providing evidence about how such innovations have improved past or similar projects can be valuable when forming a business case to secure funding.
When used to its full capacity, BIM has the potential to significantly improve time and cost certainty on all construction projects and infrastructure programmes. However, a lack of understanding and a reluctance to adapt legacy systems means that it remains underutilised.
Through close collaboration with all construction parties and by taking steps to increase their knowledge of this technology, project managers can use BIM to improve their risk profile across the project lifecycle and enhance standards of project delivery.
Bob Hide is managing director of risk management consultancy Equib