Opinion
Creating BIM silos is blocking real change
22 November 2018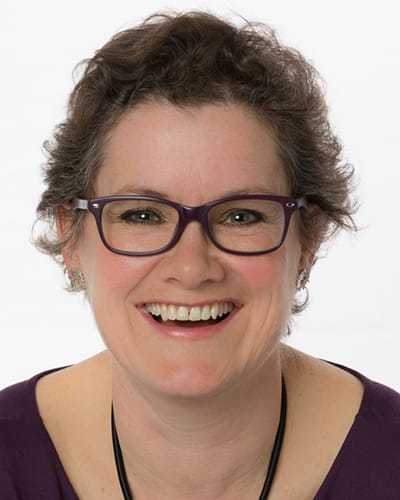 'To get the most of technology, we will need a cultural shift. Through digital enablers, we can create a culture that has a crystal clear purpose, feels safe to work in and delivers beyond expectations.' Sarah Fox
Is the rise of BIM creating a cult of digital, imposing its rules and software on others to the exclusion of everyone else? asks Sarah Fox.
For newcomers, outsiders and the casually interested, digital construction can seem like a secret society, and if you don't know the 12-digit (at least one capital, one symbol, one number) password you can't enter. Instead of opening up construction to the current amazing pace of change and innovation, it creates a world into which mere mortals fear to tread.
Are you part of the new digital cult, which worships technology, which creates its own language and demonstrates group-think behaviours? The purpose, language and protocols may make sense to those in the know, but there is a danger in creating BIM managers and BIM departments as a new silo and treating "digital" as a sideshow to the business of real construction.
Despite its cult-like appearance, we need these disruptors. They have identified a problem and are exploring non-mainstream, next-gen, high-risk alternatives to the status quo. We can use technology to build bridges, and trust, across disciplines, departments and industries. We can destroy the silos, and create a new culture.
Technology will transform construction. It will be everywhere: promising smart design and manufacturing, on site assembly as well as digital twins (including contracts), intelligent FM and smart cities. Technology will help us to stop navel-gazing and embrace the approach of other more digitised and more collaborative industries.
One person's digital disruption is another person's salvation. Maybe the cult leaders are not disruptors – they are enablers.
Digital enablers have the potential to transform construction's culture by delivering on technology's promises. We need those enablers to be free to trigger innovation and change, to challenge our dysfunctional ways of working, and to demonstrate the benefits for those who are unsure. We cannot allow digital to become sidelined as a cult.
To get the most of technology, we will need a cultural shift. Our existing culture – that intangible glue, or the way we work together – is currently characterised by poor payment practices, fingers of blame, risk dumping, contractual bullying, and demarcation of professions. Through digital enablers, we can create a culture that has a crystal clear purpose, feels safe to work in and delivers beyond expectations.
I don't know about you, but I still have a sneaking suspicion that technology is the tail wagging the dog...
But I am optimistic. We can embrace technological change. We will need to build trust across the supply-chain. We will need to root out the unhelpful assumptions and mindsets that are steeped in (and reliant on) our adversarial, winner-takes-all culture.
We need to write a new story to destroy the current pervasive narrative that change is hard and doesn't create value. We will need to write a new chapter: "How technology changed the face of construction, for the better".
Sarah Fox (500 Words Ltd), Thomas Lindner (Holden River Consulting) and Roger Martin (The Mindset Difference ) are founder members of the Construction Culture Change Collective