Opinion
Gamification of BIM and robot dogs inspecting construction sites
18 June 2019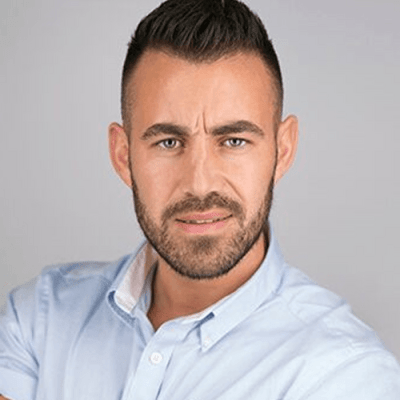 'I firmly believe that these new gaming tools entering the construction space are going to be a significant factor in completely digitalising our industry.' Rhys Lewis, Revizto
Rhys Lewis, business development director, UKMEA & Europe, at software developer Revizto, highlights three key takeaways from last week's NXT BLD conference in London.
I always feel inspired leaving this conference and this year didn't disappoint with more amazing talks, a wider spread of technology stands and a much better suited venue.
SPOTmini
The robot dog that took over the show and stole the limelight by a country mile! Michael Perry of Boston Dynamics called Spot onto the stage during his talk and gave the audience a live demo. I actually felt like I was at a Coldplay gig with literally everybody on their feet, phones in the air trying to get a picture of Spot – just incredible. Then the exciting stuff happened when Michael went onto explain how Spot is now looking to make an impact in construction.
These robots can guide themselves through site whilst collecting point cloud data to navigate, climb stairs, open doors, and more without any human input. The potential benefits here are huge for construction and it was interesting to hear comments from those at the event. Will spot replace the surveyor?
Quite a surreal experience seeing this animal-like robot running around the pens at Boston Dynamics' HQ testing facility.
I want a Spot! (Exp price tag under $100k!)
Gamification of BIM
Revizto, EPIC GAMES, UNREAL, Varjo, Enscape, NVIDIA were just some of the software companies in attendance. Really interesting to see how engaged the audience were with the strong visual and gaming experience this year's exhibit hall had to offer.
Revizto is actually based on Unity and "gamification of BIM" is something we have been doing for eight years. More and more people on construction projects want and need to be involved to make those smarter decisions sooner.
With Revizto we can now deliver very complex and technical models (and drawings) to anybody, even on a tablet. The need to provide heavy duty machines, with expensive software and lengthy training sessions is now a thing of the past. Start collaborating with Revizto's gaming technology within minutes and see the benefits today.
A highlight from the show was demonstrating how we also support point cloud data whereby you can compare with a model and overlay a drawing, without an internet connection. Try it for free: www.revizto.com
Digital transformation
We're quite clearly still on this journey and believe it or not some companies are only just starting. The cold reality after seeing Spot and all the amazing potential we have in the construction sector is we still have some way to go. I firmly believe that these new gaming tools entering the construction space are going to be a significant factor in completely digitalising our industry.
Events like NXT BLD help share this message which we need to do more of. Great job Martyn, Tony, Greg and the team.