Opinion
Time for MoD to get on board the BIM journey
9 October 2019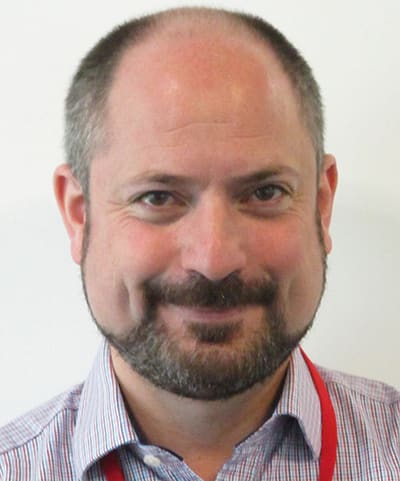 'Given the wide supply base across the UK defence industry, it is essential that the development of future digital military solutions conform to a set of guiding principles and open standards to ensure integration and interoperability.' Ian Gibson, Atkins
Ian Gibson, chief systems engineer at Atkins, explains why the Ministry of Defence needs to become an active participant in digital transformation.
The future of engineering is digital. Digital toolsets are creating digital models of assets, providing not only the "as designed" information, but also following them throughout their lifecycle to capture the "as built", "as operated" and "as maintained" status of an asset in the form of a digital twin.
Meanwhile, health, usage and configuration data are being exploited to enable enhanced forms of maintenance:
Using big data techniques to gain insights that enable a paradigm shift – from preventative maintenance to prescriptive maintenance.
Providing maintainers with digitally enabled inspection, diagnostic and repair technology, which will significantly reduce average repair times and hence drive up availability.
Comparing scanned data against "as designed" or "as last scanned" data to look for physical defects and changes, reducing inspection and diagnostic times.
Enabling faster design loops around post-design service modifications where the "as designed", "as operated" and "as maintained" data is available for engineering analysis.
Improving asset tracking and configuration control through automated processes.
Many industry sectors are already relying on digital tools – now it is time for the UK Ministry of Defence (MoD) to be an active participant in shaping the direction of travel, rather than being a passenger or a bystander.
In particular, given the wide supply base across the UK defence industry, it is essential that the development of future digital military solutions conform to a set of guiding principles and open standards to ensure integration and interoperability. Otherwise, there is a significant risk of multiple versions of digital engineering emerging, which may not fit together.
Many of the prime contractors and key providers of support solutions have already started on their own digital journey. It is time for the MoD to embark on its own digital engineering transformation.
Taking defence on a digital journey
But where to begin? Digital transformation is widespread across government and covers a much wider scope than just offering digital services such as online road tax payments. In particular, the UK government has invested significantly in promoting digital engineering in infrastructure and the built environment, setting up the Centre for Digital Built Britain, and promoting BIM as a key enabler of common data standards and interoperability.
The BIM approach goes beyond 3D computed aided-design to consider aspects such as cost, project timescales and a parts catalogue reference for each element in the model. It includes the management of information through the whole lifecycle of a built asset.
This approach delivers value by facilitating the creation, collation and exchange of shared models and corresponding intelligent structured data. Another core feature of the BIM approach is the avoidance of information loss when progressing between different lifecycle stages and transitioning management responsibilities.
Learning from experience
Whilst BIM has been created for use in the built environment, the digital journey behind the adoption of BIM includes many useful lessons that the MoD could benefit from. Looking to the built environment, aspects that resonate strongly with the MoD's digital engineering and support solutions approach include:
The definition of common data standards throughout the supply chain and across the whole lifecycle.
Moving beyond 3D design data to include linkages to asset identifiers, parts catalogues, project timescales, risks and technical maturity.
Enabling better operations and maintenance through serving up digital twin data into augmented reality devices and using it to generate improved management information.
Aligning digital BIM data with asset management best practice to provide clear line-of-sight between business value and decision-making about how to operate and maintain assets.
Foundations for the future
There is already a convergence of international standards taking place, both in terms of product lifecycle management and support solution design. But this is primarily a bottom-up process driven by tool vendors and engineering specialists. What is needed is direction and guidance to move the large defence industry players and wider supply chain towards a common shared understanding of what the digital engineering future looks like.
The UK government has already developed a great deal of experience in digital transformation in the built environment. This is the moment for UK defence to take a look at some of the hard lessons and good practice that has emerged from similar efforts in other parts of government and use them as a springboard towards becoming a truly intelligent and informed digital customer.