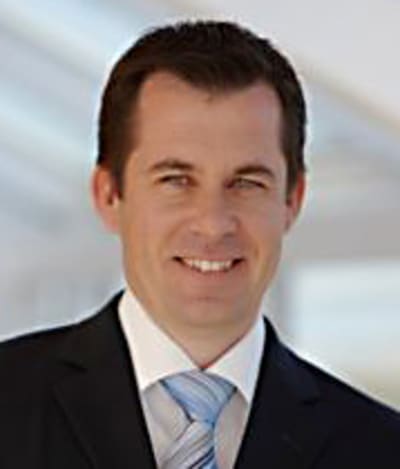 'Transitioning over to a new methodology just isn't going to happen overnight – risk-averse contractors, clients, designers and project managers will need to be carefully convinced of the value of a new approach before they will consider adopting it at scale.' David Rumsey, Mace
For Platform-DfMA to be a success, the government must address questions over intellectual property, pipeline and procurement, writes Mace's David Rumsey.
The UK construction sector seems to finally be at a tipping point. After years of flat productivity growth, the technology and manufacturing capabilities are now in place to deliver a revolution in how we build across the UK.
In the Industrial Strategy, published last year, the government put forward a vision of that future. It announced a policy that would favour offsite manufacturing on all publicly funded construction projects from 2019.
This was intended to kick-start a revolution in offsite construction by providing a ready-made pipeline of work that would help to drive investment and adoption by the private sector.
However – 18 months on – have we really seen much impact? Were projects already underway before the announcement? Or do we also need a procurement revolution now to kickstart the adoption of the new technologies?
How can we deliver the real revolution?
Transitioning over to a new methodology just isn't going to happen overnight – risk-averse contractors, clients, designers and project managers will need to be carefully convinced of the value of a new approach before they will consider adopting it at scale.
Nudge theory won't work here. The prize has to be real and compelling enough to risk pushing past the barriers that have been considered immovable for decades.
It all begs the question – what will it actually take to transform UK construction?
In early 2019, the government published a call for evidence on P-DfMA, its new approach to delivering modular construction across the UK. The snappy acronym P-DfMA – hard to type and even harder to say – stands for "a platform approach to design for manufacture and assembly". In other words, a more standardised approach to the components used in construction projects.
The ambitious vision laid out in the paper is undeniably positive and could well begin to move the dial in delivering a UK modular revolution. But will it work?
Who owns the intellectual property?
In response to the government's consultation, Mace carried out a detailed piece of research exploring how a platform approach could transform delivery, and what level of pipeline and investment it would take to deliver.
We came to two main conclusions.
First, the government needs to be clear about the intellectual property model it wants to promote, and it needs to stick to it.
The government's paper makes it clear that its current preferred approach is the creation of a series of open source standards that will encourage competition among consultants and designers.
If this is done correctly, it is possible that it will foster an eco-system of offsite products and services across a range of different providers of different sizes in the UK sector. By keeping the government platform product-agnostic, bigger companies cannot capture the market and smaller entrants are able to continue to create new ideas and compete.
At the moment, however, that doesn't reflect reality. There is an arms race across the sector to develop commercially viable modular and component construction products for specific sectors without reference to open source standards.
Although it has been slow to develop, it is now beginning to move quickly and we are finally beginning to bear the fruits of a really competitive market place.
As the first large-scale DfMA competitors emerge and the market matures this innovation is likely to accelerate, which is the model we see working well in aerospace and automotive. If this competitive energy is diluted and the available market to capture is limited, the bigger firms may not see any reason to continue to invest.
Both options have risks, but the riskiest option by far is not to convincingly adopt either position, leaving market entrants confused about the right approach and risking the wider adoption of any P-DfMA technology or approach.
Long-term support and investment
Second, we need to ensure that there is a long-term, sustainable pipeline of work in place for the sector to deliver. From past experience, we can be relatively certain that private sector clients are unlikely to adopt new methodologies wholesale until there is a proven delivery model.
To get there, the sector will need to invest – and for that to happen we need to be sure there is a pipeline of profitable work to be done. Without that, UK construction will do what it has always done: innovate at the edges but shy away from challenging the core business model.
The government's commitment to adopting P-DfMA offers us a real chance of creating that pipeline – but to do so we need to convert that momentum into something more tangible?
Mace is already working with a number of government departments on their approach; and we've started to see real progress – but it would be very easy for that energy to dissipate, particularly if there was a change of government.
Stronger, more vocal – and crucially cross-party – voices shouting about the importance of transforming the sector would likely give more assurance to those putting their investments at risk.
Making the vision a reality
Beyond those two points, there are a number of other significant decisions that could be made to further drive this growth, from the mild to the genuinely radical.
These include optimising the planning process to encourage P-DfMA approaches, encouraging the growth of enterprise zones for construction manufacturing through a network of regional technology hubs and completely rethinking the RIBA process.
Whatever develops from the government's consultation, it is energising to see such a proactive stance from the state; and that energy now needs to be matched by industry if we're going to see real progress.
David Rumsey is director for public sector consultancy for London and the South East at Mace