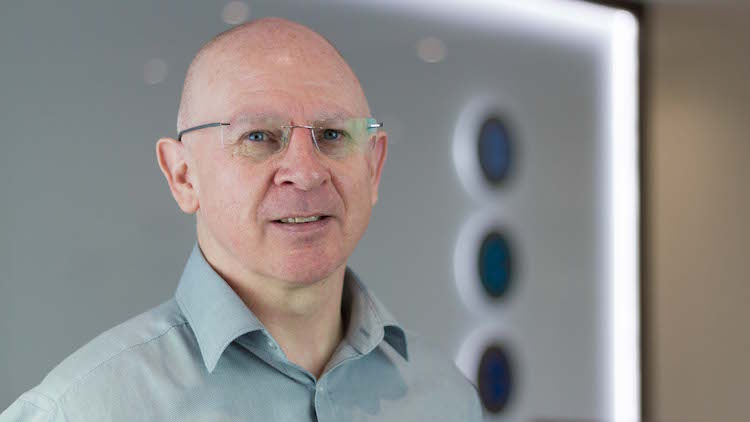 Mike Robinson discusses the importance of developing a BIM strategy based on the needs of the client.
There is understandable frustration within the industry about the pace of BIM adoption. While architects and building services engineers are keen to embrace the value of accurate models and effective collaboration, what the client often perceives is extra layers of cost.
The challenge for companies like BES, a specialist in design, engineering and construction of pharmaceutical, life sciences and healthcare environments, is to help clients understand the value of BIM throughout the design, construction and operational phases. We can only do that by putting the client at the heart of the BIM journey, and that starts by getting under the skin of what they want to achieve operationally, commercially and strategically.
BIM is not just about delivering a smoother and more collaborative construction process: it's about delivering value throughout the asset's lifecycle. That includes developing a building that is less expensive to run, has lower environmental impact and provides more smart functionality. If we can communicate the value of BIM to clients in these terms, the business case becomes much clearer.
As BIM manager at BES, a big part of my role has been selecting the right combination of technologies and ensuring effective integration of those technologies with our proven client engagement, design and construction processes. I'm also responsible for ensuring we keep pace with developments in BIM and revise our protocols in line with evolving UK BIM standards.
We're fortunate that the pharma and life sciences sectors in which we operate are early adopters, so many of our clients are already on board with BIM because they can see that the benefits outweigh the investment. Indeed, we have used BIM on projects for a range of prestigious clients, such as AstraZeneca, which see BIM as an integral part of managing the asset over the long term.
These clients, for whom the accuracy and operational continuity of technically complex environments is mission critical, rely on our multi-disciplinary team to provide high quality, accurate information to meet their requirements.
Our priority must be to understand what those requirements are, on both a project and a macro level. We know what BIM can do, but our role is not to second guess how those capabilities can add value for the client: it is to find out in detail what the client's value drivers really are. Only then can we put the client at the centre of their own BIM journey.
Ensuring BIM is client-driven
To help us really interrogate what clients need and expect from the BIM process, BES is undertaking a BIM strategy process, which involves both auditing our capabilities and taking a deep dive into what our clients need and want from us. We aim to use BIM to help us focus on what the client actually needs; not just in terms of process and compliance, but also in terms of how they will use, operate and maintain the built asset.
By ensuring BIM is client-driven and using BIM processes to work collaboratively with clients from the EIR and throughout every stage of each project, we can define outcomes within the User Requirement Specification and effectively measure those outcomes throughout project delivery and beyond.
'The pharma and life sciences sectors in which we operate are early adopters, so many of our clients are already on board with BIM because they can see that the benefits outweigh the investment.'
Mike Robinson, BES
By working with our clients to develop our BIM strategy in this way, we can integrate our BIM processes with both our own methodologies and our clients' ways of working and reporting, driving accountability and transparency for every detail at every stage of the project, and cutting waste.
We believe our investment in working with our clients in this way will deliver benefits to all parties, in the same way as any effective user engagement does. It demonstrates our commitment to shaping BIM around their needs and provides us with insights to inform our ongoing investment in technology, training, recruitment and BIM processes.
BIM has already led us to streamline many of our design, engineering and construction methods at BES, enabling us to generate clear, concise, quality information on our projects. As projects mature, those assets and client feedback will help us to understand more about the operational benefits we can build into the BIM design process. So, in effect, our BIM strategy development will be a continuous activity.
Our clients can already see the potential of digital twinning, thanks to the advantages of using a model to view real-time data. As BIM software becomes increasingly sophisticated, digital twinning and the ability to generate multiple options almost instantly will bring even greater opportunities for value delivery. That's why the groundwork we're doing now to understand clients' needs and priorities will be invaluable in helping us navigate where to take our BIM capabilities in the future.
Mike Robinson is BIM manager at BES.