When the pandemic hit, US-based software-as-a-service firm Oracle reconfigured its Innovation Lab to test new approaches to remote progress monitoring, materials tracking and social distancing. Burcin Kaplanoglu, innovation officer for the company's construction and engineering unit, explains the results.
How has Covid-19 changed the industry's approach to innovation?
The impact on productivity of things like social distancing on sites and disrupted materials deliveries is going to push the industry more towards prefabrication and the kind of automation that many people have been exploring over the last four to five years.
The world is in a different place, necessity is the mother of invention, as they say, and it's pushing everyone to a new place where these technologies will gain wider adoption.
When I have conversations about the technologies we're using at our Innovation Lab, people are no longer saying, "Let's put in place a pilot and try it for a month and then maybe add another three sites after that". They're saying "I have 100 sites, how can I get this up and running next week?"
How did the pandemic impact activities at the Innovation Lab?
The Innovation Lab is a live construction site in Chicago set up in August 2018 to bring together customers, partners, industry and universities to examine how existing technologies and business processes can be adapted for construction. During the first year of operation, more than 850 visitors came from across the globe to see our remote and connected tools, which inspired us to expand the operation and add new utilities and communication units to showcase our solutions at the Innovation Lab.
When the pandemic hit in February we started to think about how we could use our systems to adapt to the new challenges facing construction.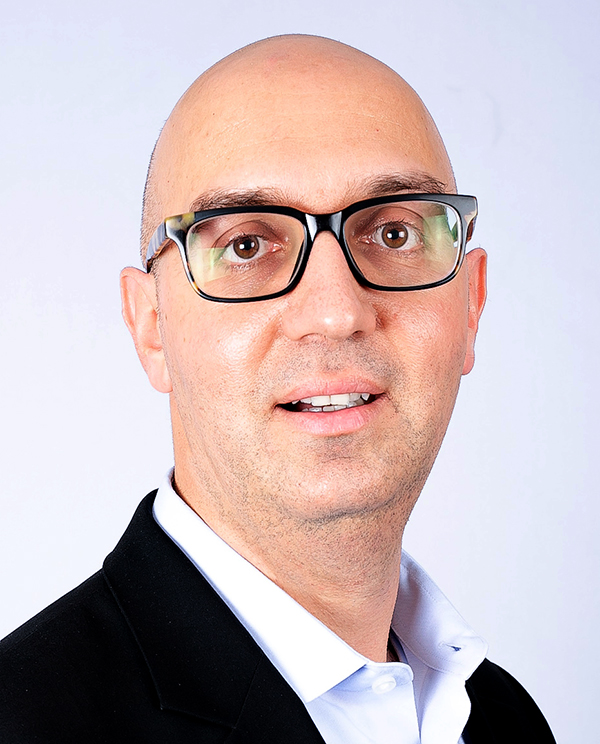 One of the reasons our Innovation Lab gets so much attention and participation is that 80% of technologies customers can try, buy and use within a couple of months. They are commercially available, integrated and working.– Burcin Kaplanoglu, Oracle
Remote working is the new normal, have you experimented in this area?
We have developed a remote site monitoring system, which integrates a product from a start-up in the Oracle accelerator programme with three Oracle products, including our Aconex common data environment. It integrates the construction schedule, a BIM model and reality capture using photos from laser scans and drones.
Every week the contractor captures 360 camera views of the site, which are automatically overlaid onto the BIM model to highlight progress, the information is communicated to the owner (Oracle), the architect and contractor in virtual meetings.
The contractor was using a version of this solution before the outbreak, but in February we realised that the owner really needed to have access to it and we extended it to a larger group of stakeholders.
Has technology helped you monitor or enforce new social distancing requirements?
We developed a computer vision system that can monitor for people assembled in groups on site. Whenever an image of the site is saved into Oracle Aconex, within nine to 10 minutes, a partner product grabs the image and an AI engine checks it to identify groups. The solution has been used for other purposes, such as checking PPE compliance, site tidiness, the locations of ladders etc.
For security and privacy reasons, we're not using facial recognition to identify the individuals in photos, and it is not telling us if people are violating social distancing rules or not. We use it as more of an educational tool that simply identifies the number of people in groups and highlights locations where people are coming closer to each other. It can be used to gauge behaviour change, for example if compliance improved from one month to the next when certain measures were put in place, and to give the general contractor and the owner a better understanding.
The pandemic has caused disruption to manufacturing and deliveries, have you found ways to adapt?
We now track supplies more effectively using another partner product integrated with our scheduling software, which allows us to identify material readiness, ie where the material is in production, if it has been shipped, or arrived to the site or been installed on site.
For example, if an activity requires 200 elements, the system might tell us that 20% are in production, 10% have shipped and 10% have arrived on site. if you don't know where the remaining 60% are, and the work is happening next week, you're in trouble. It is common for contractors not to know where everything is in production and, believe it or not, they even have trouble finding things on the site.
This system located products on the site on a map based on the last seen location. A Bluetooth reader either installed on a drone or on a device carried by someone walking the site regularly updates the data.
We are currently looking at taking this further and integrating the data into BIM to track what's been installed, and enterprise resource planning (ERP) software, so that when materials have arrived they are flagged as ready for payment.
A lot of these technologies are already commercially available. Why aren't they embedded in the industry?
There's a lack of technology integration in construction and we like to think of ourselves as curators who help make that happen. There are also stable and mature products used in other industries that we can bring to construction. One of the reasons our Innovation Lab gets so much attention and participation is that 80% of technologies customers can try, buy and use within a couple of months. They are commercially available, integrated and working. The remaining 20% is the 'art of the possible' and for the future.
Won't investment in technology be a hard sell for many companies, which are facing financial difficulties and with a major downturn on the horizon?
We're already seeing a spike in demand and requests for these technologies, one reason is necessity, this might be the new way of working. Another factor is that in a downturn the construction 'pie' is smaller but you have the same number of companies trying to get a slice.
Those that invest in technology and productivity can use it as a key differentiator to improve their standing. We've seen that happen in previous economic downturns, for example the 2008-2009 economic crisis provided the push needed to achieve BIM adoption in North America.
What's next for the Innovation Lab?
We partnered with the US-based scanning technology company Faro and Boston Dynamics, the firm that developed the autonomous robotic dog Spot. Since April we've been using Spot to laser scan the site after the workers have left for the day, automating a process that would normally require two people to walk the site and repeatedly set up and scan using a tripod. The images integrate into our remote monitoring solution and overlay on the BIM model.