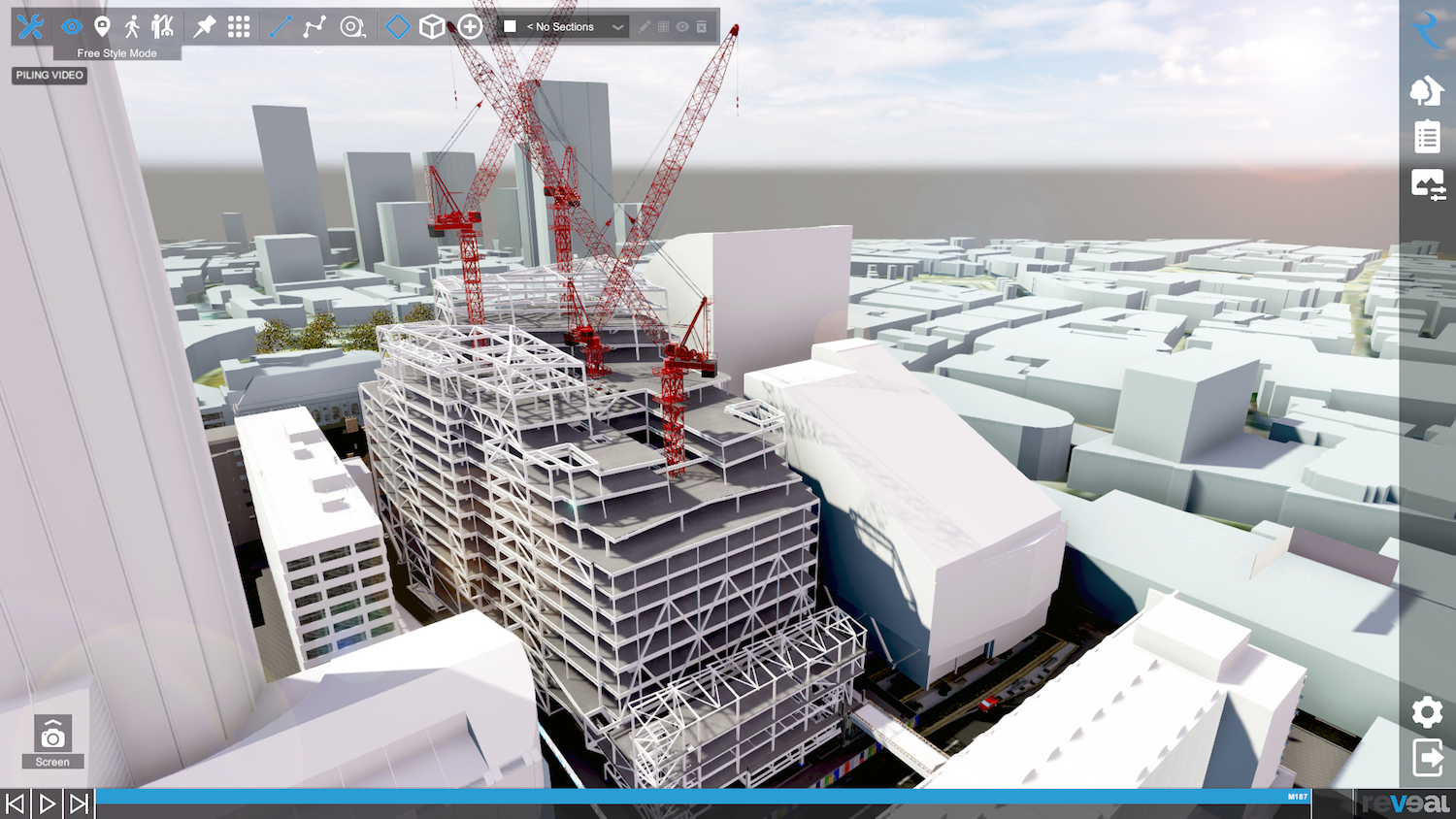 Robert Bird Group (RBG) has launched an improved version of its 4D virtual design and construction platform.
RBG has updated the RBG Reveal platform so that it can now be accessed and streamed via a secure online portal. This means platform users will be able to engage with Reveal no matter what the specification of their hardware. With a PC, a mouse and internet connection, they can use Reveal in a similar way to a virtual desktop.
RBG Reveal gives project stakeholders direct access to navigate, explore, interrogate, and interact with design and construction solutions, from any angle, at any stage of construction in real-time via the cloud. It can be used by both co-located teams, or teams working remotely.
Reveal was used to produce a 4D model of Argent Related and Barnet Council's masterplan. The model incorporated the various stages of the infrastructure to inform the construction sequencing and to avoid future programme clashes.
Paul Mullett, group engineering and technology director at RBG, said: "Over the last 14 years, our virtual design & construction team has enabled RBG to push design and construction boundaries of some of the most complex engineering projects in the world. I know that Reveal will enable RBG and our project partners to continue to solve any design or construction challenge in a new way.
"Adopting Reveal early in the process allows you to visualise your challenges on a project to develop mitigation strategies and identify opportunities to maximise value. We see a lot of challenges that aren't just 3D, but also 4D, so being able to visualise those 4D challenges allows you to maximise value on your project."