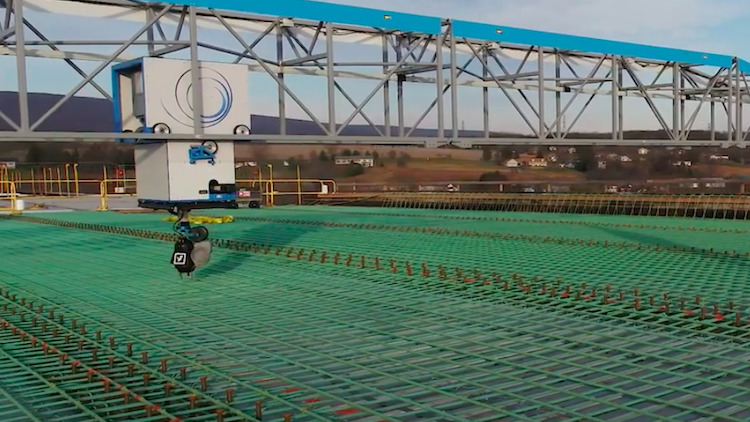 A robot that can self-locate, self-position and self-tie up to 1,100 rebar intersections an hour is being used on a major civils project in Florida.
The so-called TyBot ties rebar intersections "continuously, day or night, rain or shine, without breaks or injury", according to its developer Advanced Construction Robotics. It is being used on the £437m ($598m) Gateway Expressway Project in Clearwater, Florida. The project includes adding two new four-lane elevated tolled roadways and connections, on which TyBot is working.
The TyBot self-navigates its working area and requires no pre-mapping or calibration, according to its developer. It can be assembled in up to four hours by two workers and a crane operator. Once assembled, it requires one supervisor to monitor performance, reload the tie wire spool when necessary, and ensure the robot does not impede on-site safety protocol.
Construction and rebar contractor Shelby Erectors has already used TyBot in earlier stages of the Gateway project, completing more than 275,000 deck ties across an 81,750 sq m bridge deck.
Watch the video to see TyBot in action on another project in Pennsylvania: