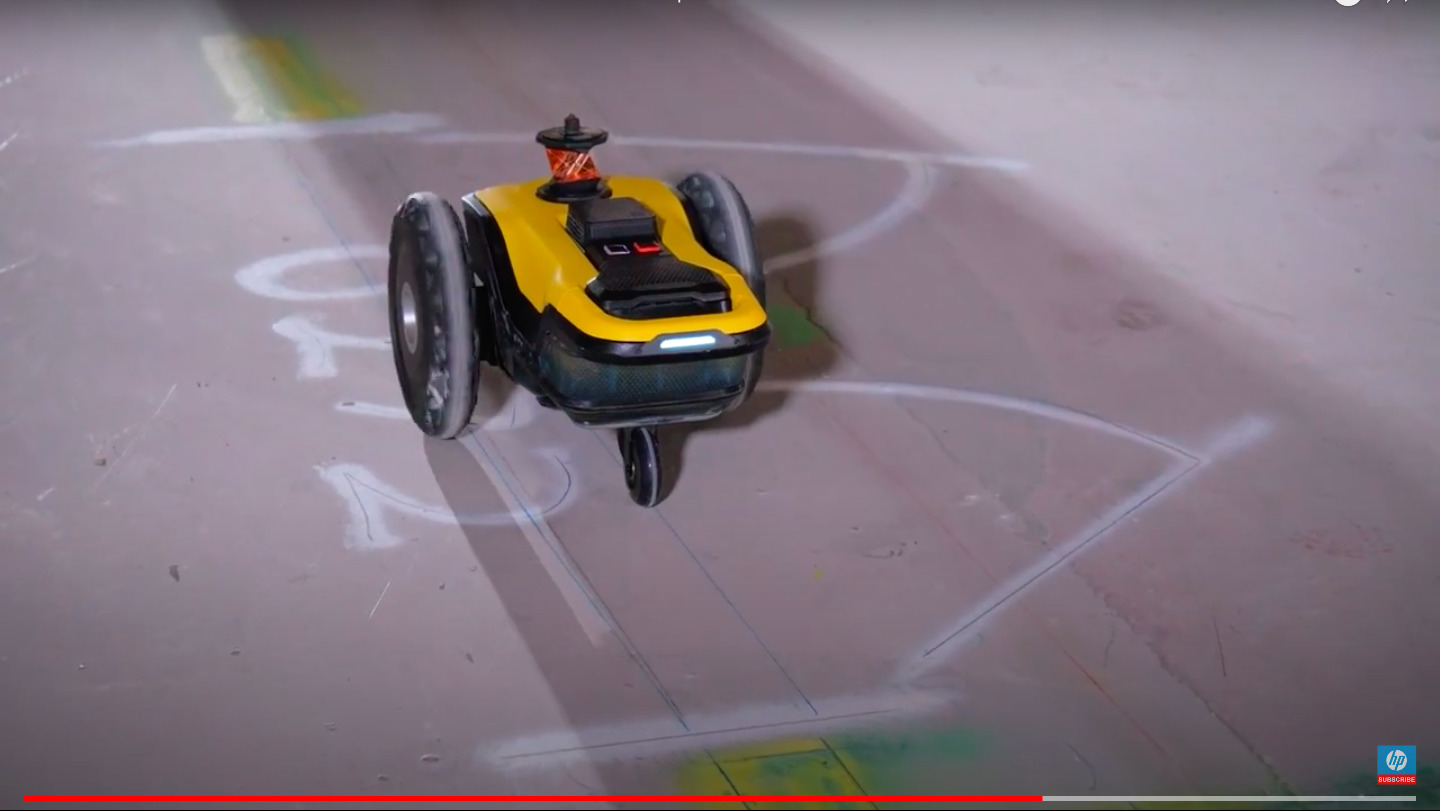 John Sisk is running a 10-week test of HP's site printing robot on two residential projects in London.
The robot, known as SitePrint, prints lines and complex objects accurately and with consistent repeatability, says HP. It can also print text and thus bring additional data from the digital model to the construction site. It is designed to be autonomous and can avoid obstacles.
Sisk is testing the robot on its £227m contract to build two residential towers for Quintain Estates at Wembley.
On social media, Sisk head of digital project delivery, Shervin Deh Bozorgi, revealed: "This technology allows us to automate the printing process of layouts, gridlines or any other internal setting outs using [the robot] connected to a Total Station. Initial results have been impressive so stay tuned for more feedback in upcoming weeks."
HP launched SitePrint last September. At the launch, HP said SitePrint had been tested in multiple environments, including residential, parking, airport and hospital projects. In total, more than 80 pilot projects have been conducted worldwide.
Skanska tested the robot on two large projects in the US. Albert Zulps, director of emerging technology at Skanska, said: "The existing manual layout process can be slow and labour-intensive. Despite being done by specialists, there is always the risk of human error, which can result in costly reworks.
"Layout experts are a scarce resource who add a lot of value in terms of planning and strategy, but often end up dedicating most of their time to manual execution. HP SitePrint lets us do more with less, helping reduce schedules thanks to a much faster layout process, and allowing senior operators to focus on other critical activities like quality control."