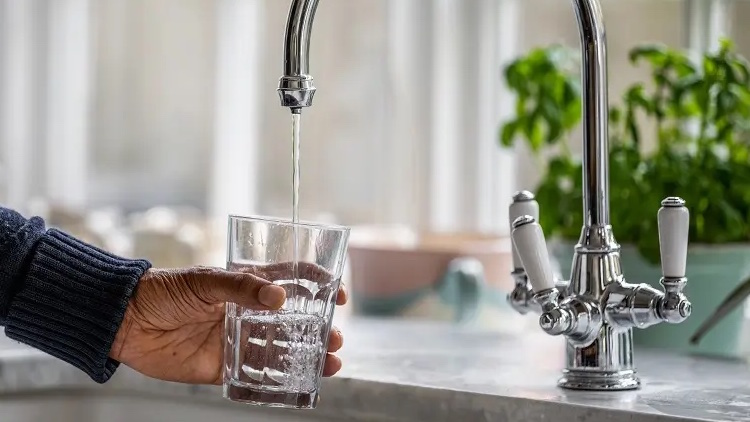 Smart metering is providing Thames Water with large volumes of real-time data about its customers' use of water and early detection of leaks. Mark Coates, international director of public policy and advocacy, and Joe Lawson, account manager, water utilities, Northern Europe, both of Bentley Systems, reflect on Thames Water's presentation at the Transforming Infrastructure Performance Summit, hosted by Bentley late last year.
After what was the driest summer in 50 years – exacerbated by extreme, record-breaking temperatures – the Environment Agency declared a drought across eight regions of England on Friday, 12 August 2022.
In the seven days that followed, drought status was declared in a ninth region of England – Yorkshire – and in several areas of south-west Wales.
As a result, households across the UK were urged to cut their water usage by taking shorter showers, letting their cars get dusty, and learning to love a brown lawn. With a hosepipe ban in place in many parts of the UK, you could forget about filling the hot tub or the paddling pool.
"Software developed by the Thames Water data team means it is now able to make better-informed, real-time decisions about the operation of the network."
Mark Coates
While the water industry is working hard on its response to the environmental challenges that currently face us, we know that we can, and must, do more if we are to future-proof our water supply. Not just this summer, but for the years and decades to come.
Sir John Armitt, chair of the National Infrastructure Commission, recently called for increased deployment of advanced metering infrastructure (AMI) across the UK's water network. It is a call that we all welcome.
Like many of us in the industry, Armitt believes that this type of infrastructure is the best way to take better control of our water consumption, increase supply efficiency, reduce wastage, and improve the country's overall resilience to drought.
That is because, in addition to giving customers greater control over their water use and bills, the detailed, real-time data generated by AMI is a vital tool in the battle to reduce leakage and meet unprecedented – and growing – demand.
Thames Water is already using AMI technology to help optimise its supply and minimise wastage, as part of its 'smart water' initiative.
Software developed by the Thames Water data team – a suite of 16 data science products – means that Thames Water is now able to make better-informed, real-time decisions about the operation of the network, as well as respond more quickly to blockages, leaks, and burst pipes.
By monitoring and responding to intelligent, real-time analytics, Thames Water can reduce the number and duration of supply interruptions experienced by its customers. The impact of AMI technology has already been significant, including:
Saving 43 million litres of water per day. Smart meters have helped detect more than 28,000 leaks on customers' private supply pipes. Timely repairs on these leaks have saved a massive 43 million litres of water a day.
Dealing with sewage blockages 10 times faster. Thames Water has significantly increased its response time to sewage blockages. Before AMI, it cleared on average 20 to 30 blockages per month. With AMI technology, it now clears 350 blockages per month.
Meeting leakage reduction targets. Customer-side leaks account for around a quarter of Thames Water's total leakage, and the meter data was cited as playing a large part in meeting the leakage reduction target in 2019-2020.
Helping customers have 'smarter' homes. Data from smart meters is also being used to support Thames Water's smarter home visit programme, highlighting higher-consuming households that are then prioritised for a visit by an engineer. During the visit, customers receive free water-saving advice and can have gadgets installed in their homes to help reduce their water use, such as water-saving taps and shower heads. Smart-metered customers use, on average, 17% less water than those individuals without a meter.
Reducing supply interruption due to burst pipes in the winter. Thames Water's freeze-thaw indicator runs simulations and allows it to increase supply availability at reservoirs to mitigate water lost from frozen pipes that have burst.
Priority roll-out of smart meters
"The amount of available data has skyrocketed and is on an increasing trajectory. This influx of data provides an incredible opportunity to optimise the business of water."
Mark Coates
By 2025, Thames Water will begin the roll out of smart meters across the Thames Valley, and it expects to have meters fitted for all suitable homes by 2035.
Thames Water said it would like to see government, regulators, and the rest of the sector getting on board too, with smart meters rolled out to all homes across the UK as a matter of national priority.
This sentiment is indicative of the other conversations with various UK water utilities throughout the past year. There is an understanding that the real-time status of the UK's water networks has been a top priority for many years, but with the recent infrastructure, weather, and economic challenges, and threat of worse to come, this topic has never been more important.
With the steady increase in smart meter and IoT solutions throughout the network, the amount of available data has skyrocketed and is on an increasing trajectory. This influx of data provides an incredible opportunity to optimise the business of water through advanced analysis and data-driven decision-making to improve network resilience, reduce non-revenue water losses, and drive higher-quality environments for consumers.
The increase in digital-twin-ready projects and the drive towards the next generation of data-driven operation centres is connecting disparate data, information, and knowledge. It is providing a wider and more insightful view of a utility's water system to truly enable data-driven decision-making.
Thames Water is using centralisation and analysis solutions, such as the iTwin-powered OpenFlows digital twin platform. Digital twins are becoming an ingrained part of the UK water utility networks' work and will soon improve the reliability of water systems, reduce utilities' capex and opex, lessen their environmental impact, and provide their consumers with safe and efficient services.