A Brunel University student has developed a technique for using mushrooms as an environmentally friendly construction material.
Student Aleksi Vesaluoma worked alongside architecture firm Astudio to create the grown structures series using mycelium, the vegetative part of a mushroom fungus.
Vesaluoma developed a technique where the mycelium material is mixed with cardboard before being moulded into what he calls "mushroom sausages" using a tube-shaped cotton bandage.
The long sausages are then placed over a mould and left to grow over a four-week period inside a ventilated greenhouse.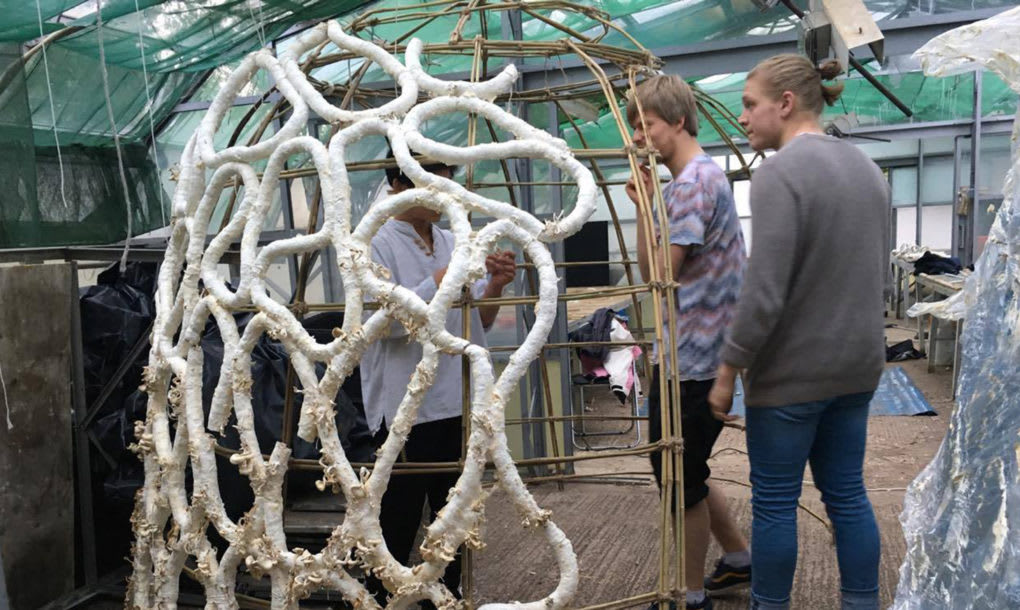 Mushroom 'sausages' can be bound together to form structures
According to Vesaluoma, the resulting structure is "bound together like glue" and could provide an environmentally friendly alternative to more commonly used construction methods and materials.
Grown structures have prompted several attempts at commercialisation in the US and the Netherlands.
The mushrooms that grow this building material can also be eaten, which make them the perfect material for building pop-up restaurants.
It is hoped further development and experimentation with the material could one day become the basis for zero-waste construction.
Vesaluoma has already teamed up with an interdisciplinary design collective called Mandin https://www.mandin.earth/work to further develop the process and is also working on creating objects from orange peel and recycling plastic for skateboard decks.