Who is going to be setting the pace in the coming year? Stephen Cousins kicks off the new decade with a rundown of 10 digital pioneers and thought leaders expected to make an impact in the fields of BIM, modular construction, robotics, 3D printing and more…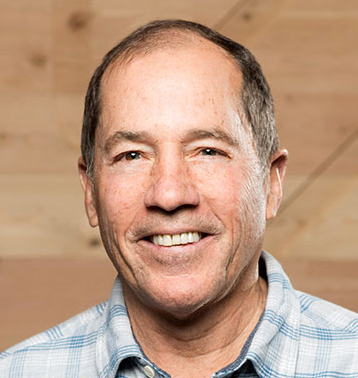 Michael Marks, Katerra
Michael Marks, CEO, Katerra
The tech start-up aims to transform construction with efficient factories and modular construction units and has experienced a stellar rise over the past two years, having acquired at least eight general contractors and architecture firms and grown its workforce to more than 8,000.
Marks, the former Tesla CEO, will be scrutinised closely in 2020: despite a $15bn order book Katerra projects have been hit with construction delays, the firm recently announced plans to shut down a factory in Phoenix and cut 200 jobs, and it has yet to turn a profit.
Image: www.katerra.com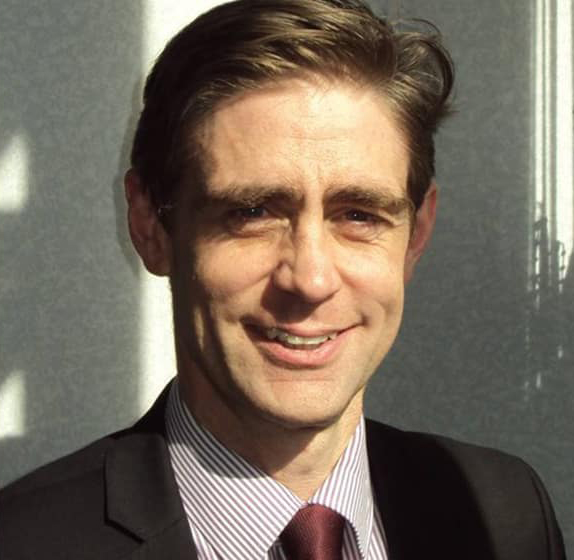 Mark Enzer, Mott MacDonald
Mark Enzer, chief technical officer, Mott MacDonald
Enzer is chair of the Centre for Digital Built Britain's Digital Framework Task Group, which is spearheading the development of a National Digital Twin, a proposed eco-system of digital twins that will share data to unlock benefits for society, the economy, business and the environment.
Enzer led the development of a new information management framework for the built environment, intended to underpin the development of NDTs, and the launch in 2019 of the Digital Twin Hub, a web-enabled community for early adopters.
James Dean, CEO, SenSat
James Dean, SenSat
The British AI start-up creates digital twins of large construction sites that combine detailed 3D imagery from satellite, plane or drone data with project designs and live environmental information mapped in using algorithms.
These virtual projects are kept in sync with the actual projects and can test out different scenarios using AI. The largest created to date is of the proposed HS2 rail line between London and Birmingham.
The company has plans to triple its team of 30 experts over the coming year and recently received a $10m cash injection to explore other possible use cases for the technology.
Image: www.sensat.co.uk
Dr Fraser Smith, chief innovation officer, Sarcos Robotics
Dr Fraser Smith, Sarcos Robotics
Smith is intimately involved in engineering design at the US-based company and will oversee the commercial launch of construction's first ever full-body electromechanical exoskeleton suit in late 2020.
The Guardian XO Max enables the wearer to lift 90kg for extended periods, loads are transferred through the suit's structure to the ground. A Robotics as a Service financing model will enable contractors to lease the product for a monthly fee in exchange for servicing, repair, and support, instead of having to pay high upfront costs.
Image: www.sarcos.com
Dr Anne Kemp, chair, UK BIM Alliance
Dr Anne Kemp, UK BIM Alliance
Awarded an OBE in 2019 for her significant contribution to the UK programme to deliver a smart digital economy for the built environment, Anne Kemp is also chair of buildingSMART UK&I and  technical director for digital engineering and BIM strategy at Atkins.
She oversaw development of the UK BIM Framework, launched in 2019 to provide an overarching approach to implementing BIM via the international ISO 19650 series. 
The UK BIM Alliance is currently working with BSI and Centre for Digital Built Britain to develop guidance explaining the fundamental principles of BIM under ISO 19650 Parts 1 and 2, which supersede BS 1192:2007 and PAS 1192-2:2013.
Havard Haukeland, co-founder and CEO, Spacemaker
Havard Haukeland, Spacemaker

The Oslo-based start-up utilises AI to help city planners, developers and architects maximise the potential of building sites.
The software enables users to "weight" data on parametersx such as the number of rooms that could fit within a plot, the amount of sunshine a building requires, and the minimum noise allowed from passing traffic, and then spits out a range of site proposals accompanied by detailed analysis.
The firm raised $25m of funding in June to further develop the software and target new markets. Haukeland, a former architect, said part of the capital will be used to obtain new datasets to feed into the system.
Terry Clarke, co-founder, BuildStream
Terry Clarke, BuildStream
BuildStream has developed an Internet of Things-based platform that enables contractors to track and monitor any piece of equipment in real-time via a centralised platform. The system aims to address the problem of severe underutilisation of heavy equipment on large-scale projects with machines often left idle.
The firm is currently engaged in a research project with Northumbria University, BIM Academy and Costain that will exploit machine learning to compare this real-time IoT data with legacy data on equipment use, programmes and models, and predict equipment utilisation on the fly. This could help improve estimates of how long equipment will be used, resulting in major efficiency gains.
Dr Vijay Pawar, co-founding director, Autonomous Manufacturing Lab, University College London
Dr Vijay Pawar, Autonomous Manufacturing Lab, University College London
Based at UCL's state-of-the art research facility at Here East in Stratford, the Autonomous Manufacturing Lab (AML-UCL) explores the integration of design and production processes for building manufacturing.
Pawar and his team are pioneering new approaches using real-time robotics, computer vision, machine learning and other systems. One project is exploring how a team of drones could work together to 3D print complex building structures and adapt to diverse site situations. This could reduce construction time and provide a more agile and flexible alternative to conventional 3D printing robots.
Jason Ballard, co-founder and CEO, Icon
Jason Ballard, Icon
3D printing is arguably the most disruptive technology in construction and Icon is leading the field in several areas. In 2018, the tech firm became the first in America to secure a building permit for and to construct a 3D printed home, in Austin, Texas. After closing a $9M round of seed funding, it unveiled the large-scale "Vulcan II" printer in March this year.
The gantry-style machine is currently on site delivering the world's first 3D printed community, of 50 single-storey 500 sq ft homes, in Mexico. The properties are being constructed for non-profit organisation New Story to house local families currently living in extreme poverty and makeshift shelters. They will be thermally efficient and built to comply with international building standards.
Image: www.iconbuild.com
Jaimie Johnston, head of global systems, Bryden Wood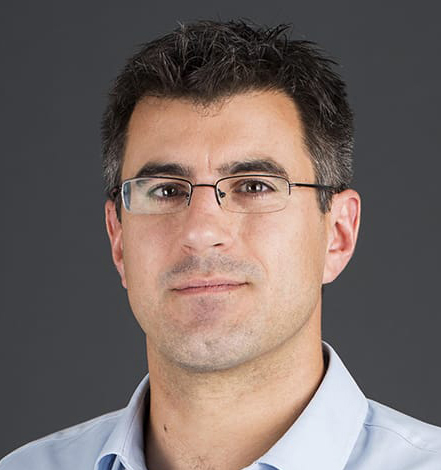 Jaimie Johnston, Bryden Wood
Johnston is leading a call to arms for the industry to adopt a more manufacturing-based mindset focused on open source technology, automated design and efficiency. 
Bryden Wood developed an open source form of standardised construction, known as Platforms, that can be scaled for use across multiple building types, from homes to schools, hospitals and prisons. The concept has since been taken up by the government (renamed as the Platform approach to Design for Manufacture and Assembly (P-DfMA)), which has stated that it should be adopted across all government departments where it presents value for money.
The first trailblazer P-DfMA project, for primary schools, is currently being carried out by the Seismic consortium and funded by public body Innovate UK. Johnston is also working with the Greater London Authority to develop a Platforms-based Manufactured Housing Design Code that will enable architects to design bespoke homes and apartment blocks using standard and interoperable components in a bid to tackle the housing crisis.
It is being supported by the DT Hub, a collaborative web-enabled learning community for those who own, or who are developing, digital twins within the built environment.